A Not So Secret Mission…Next James Bond Film To Feature All Electric Aston Martin
Sunday March 24th… Dear Diary. The main purpose of this ongoing post will be to track United States extreme or record temperatures related to climate change. Any reports I see of ETs will be listed below the main topic of the day. I'll refer to extreme or record temperatures as ETs (not extraterrestrials).😉
When big changes come to society often they are heralded in film. Hollywood did a great job with the Civil Rights Movement, for example, when Sidney Portier played John Prentice, putting interracial marriage in a positive light in 1967's Guess Who Is Coming To Dinner at a time when 17 remaining states kept these nuptials illegal. Hollywood also likes to showcase the latest technology, music, and automobile design. We now learn that one film may combine these two aspects, those indicating a big change for society, which is acceptance of climate change, and a technological weapon to fight global warming to keep civilization in tact, the all electric vehicle.
While I'm certain that climate change won't be a central part of the plot, the next James Bond Film will feature an all electric Aston Martin indicating that electrics are very fashionable, powerful, and here to stay. I'm hoping that all electrics will be the "it" cars for the 2020s. By using an all electric producers will count on not enough controversy to cut into profits frim the box office. In fact, the youth of today may be moved to see the film once the learn that an all electric vehicle is featured, heralding a new era for transportation. Check out this reposted Guardian article about the new film:
https://www.theguardian.com/film/2019/mar/13/james-bond-to-drive-electric-aston-martin-in-new-movie?platform=hootsuite
James Bond to drive electric Aston Martin in new movie
Reports have emerged that Daniel Craig will get behind the wheel of a zero-emissions motor in his latest adventure – only £250,000 to dedicated fans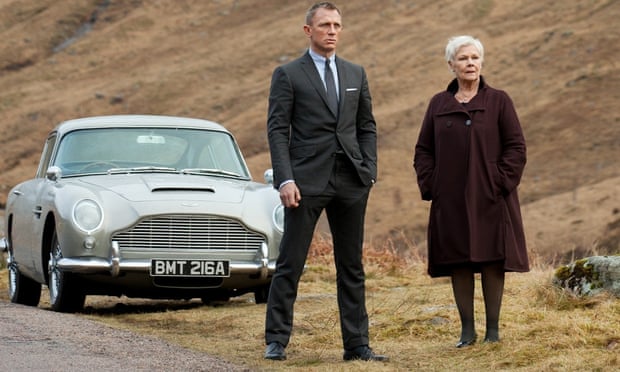 Climate change … Daniel Craig and Judi Dench with an eco-unfriendly Aston Martin in Skyfall. Photograph: Allstar/Columbia Pictures/Eon/Danjaq
Long-haul flights, tons of guns and a bagpipe flamethrower: such are the special demands of his career that James Bond has never been considered a poster boy for an eco-friendly lifestyle. But next year's 25th Bond film looks set to have Ian Fleming's hero make his first concession to climate change, by driving an electric Aston Martin – albeit one which retails at £250,000.
According to reports, the film – whose working title of Shatterhand was recently debunked – will see Daniel Craig's 007 behind the wheel of an Aston Martin Rapide E, one of only 155 electric cars being built by the British manufacturer.
The Sun reports that director Cary Joji Fukunaga has spearheaded the change, with their source describing him as "a total tree-hugger".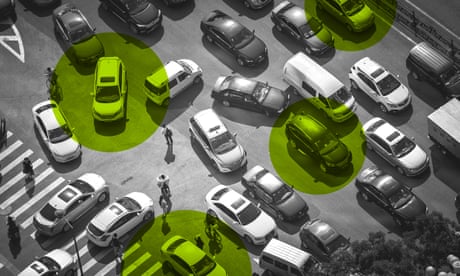 Read more
"This is something Cary pushed for and Daniel and the producers are going along with. Everybody is afraid of Bond getting labelled 'too PC' but they all felt the time was right to put him in a zero-emission vehicle."
Aston Martin's relationship with the spy franchise began in 1964, when Sean Connery drove a DB5 sports car in Goldfinger.
Shooting on the new film is expected to start in April, after a series of delays involving the replacement of Danny Boyle as director following reported "creative differences" between he and producers Barbara Broccoli and Michael G Wilson.
No more has officially been revealed as to the nature of such differences, but many suggested Boyle and his long-standing co-writer, John Hodge, were eager to bring Bond up to date with a plot including nods to the #MeToo movement – and, potentially, 007's own death.
More recently, last-minute script alterations pushed the release date back a further three months, to April 2020. Rami Malek – who won an Oscar last month for his performance as Freddie Mercury in Bohemian Rhapsody – is reported to be in final negotiations to take on the role of the chief villain.
The Guardian has contacted distributors Universal for comment.
Hollywood may start producing more dystopian movies on climate change at some point. Producing more "politically correct" films highlighting eco-friendly products is a start.
…………………………………………………………………………………………………………
Here is more weather and climate news from Sunday:

(As usual, this will be a fluid post in which more information gets added during the day as it crosses my radar, crediting all who have put it on-line. Items will be archived on this site for posterity. In most instances click on the pictures of each tweet to see articles.)
(If you like these posts and my work please contribute via the PayPal widget, which has recently been added to this site. Thanks in advance for any support.) 

Guy Walton- "The Climate Guy"