Sunday July 21st … Dear Diary. The main purpose of this ongoing blog will be to track United States extreme or record temperatures related to climate change. Any reports I see of ETs will be listed below the main topic of the day. I'll refer to extreme or record temperatures as ETs (not extraterrestrials).😉
Check On Comung European Heat Wave For This Week
Our heatwave in the United States for the Midwest and Northeast will be ending by Monday due to a mid-summer frontal passage. As described yesterday, the United States was lucky since while severe, this heat episode didn't last more than a few days. Our neighbors over the pond have not been so fortunate in 2019, and it appears that Europe will have another historic heatwave slated for this week.
First, by Monday these high readings should feel much better east of the Rockies except along the Gulf Coast. The price to pay for the cool down might be living through some severe storms, though: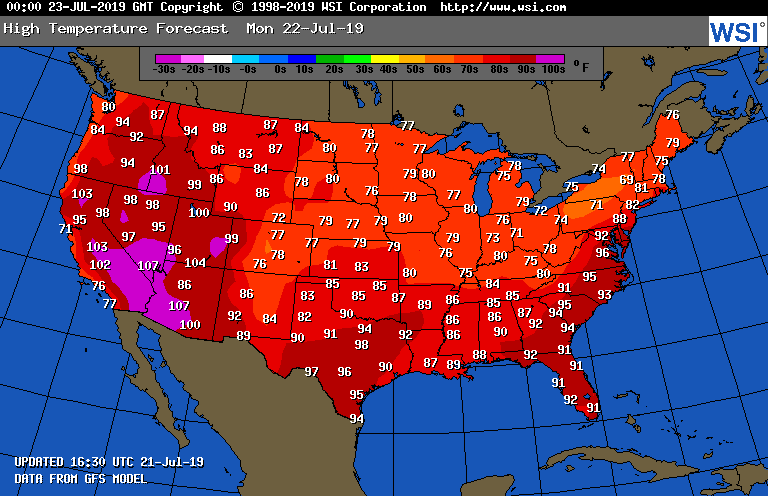 While the heat dome over the U.S. breaks up, one of immense proportions will be building across Europe. Here is a snapshot of that heat dome rapidly building on Monday: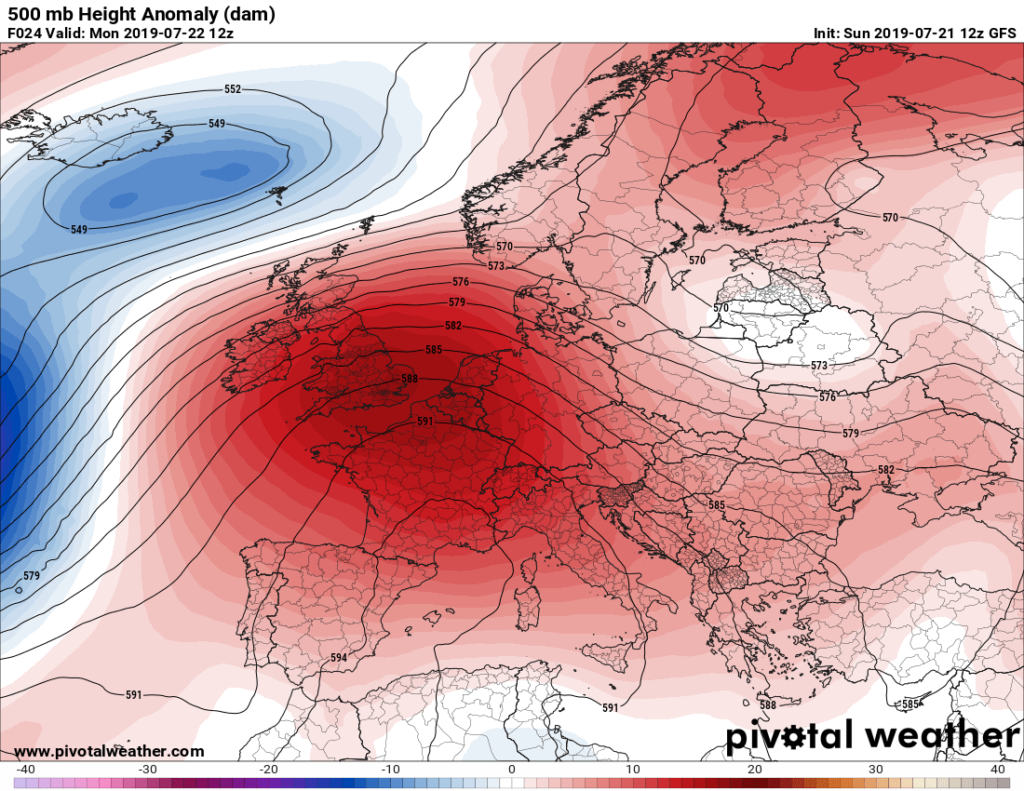 Meteorologists dealing with European heat have obviously noted this new warming trend:
This coming heatwave for Europe will be relatively more severe and long lasting than its North American counterpart. The "heat dome bubble" will initially pop up over Spain and France on Monday then slowly move eastward across Europe through this week, finally pinching off over Scandinavia by Friday: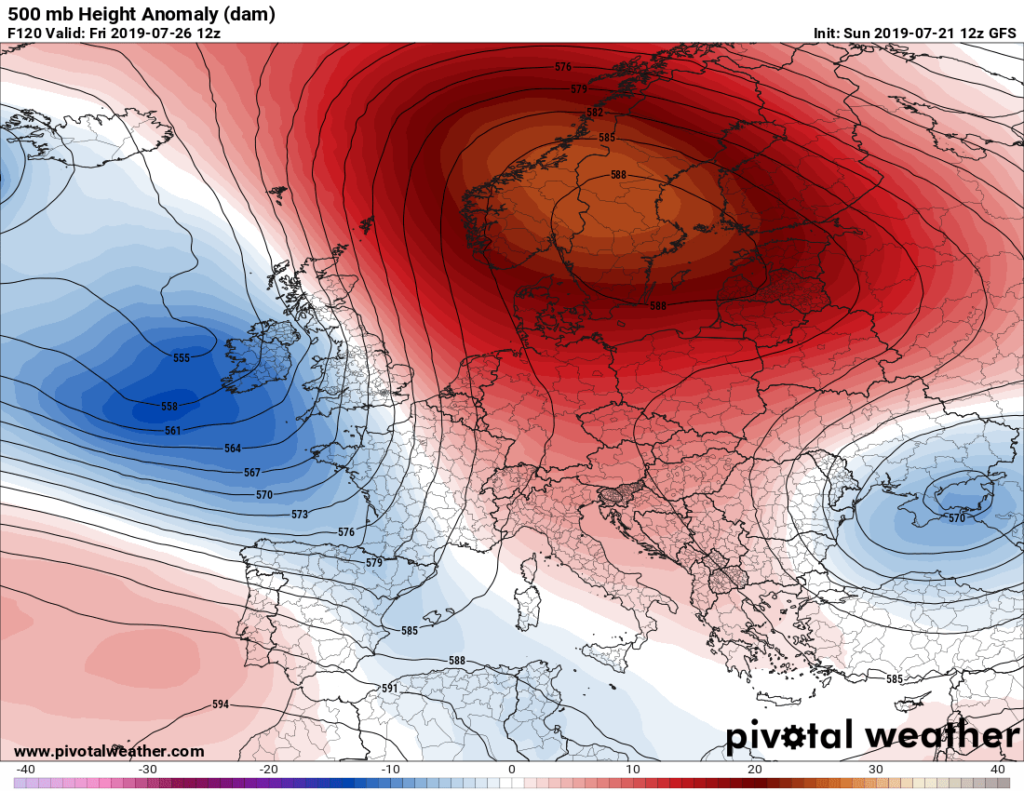 I will be reporting on any extreme record temperatures from this heat episode later this week, such as this note about Portugal.
Here is more climate and weather news from Sunday including more notes about the current U.S. heatwave:
(As usual, this will be a fluid post in which more information gets added during the day as it crosses my radar, crediting all who have put it on-line. Items will be archived on this site for posterity. In most instances click on the pictures of each tweet to see each article.)
Here are "ET's" from Saturday and Sunday:
(If you like these posts and my work please contribute via the PayPal widget, which has recently been added to this site. Thanks in advance for any support.)
Guy Walton- "The Climate Guy"