Saturday October 27th… Dear Diary. The main purpose of this ongoing post will be to track United States extreme or record temperatures related to climate change. Any reports I see of ETs will be listed below the main topic of the day. I'll refer to extreme or record temperatures as ETs (not extraterrestrials)😊.
A Crossroads…  Future Of Science In The U.S.
The United States elections for Congress are rapidly approaching, being held on Tuesday November 6th. I'm so glad to see the news that I am reporting today, but it's not surprising given the backlash to the depth of anti-science policy now prevalent in this country via the Trump Administration. If just the House of Representatives goes Democratic after the election, Trumps climate policies can be held in check starting in 2019. Here is what I saw this week: 
https://insideclimatenews.org/news/23102018/scientist-congress-house-race-candidate-Kopser-Casten-Luria-climate-change-trump-agenda
Quoting an excerpt from the article: 
Backlash Against a 'War on Truth and Fact'
The post-Trump pro-science political movement began to coalesce soon after the 2016 election, as tens of thousands of scientists took to the streets in response to Trump's anti-science views  in the April 2017 March for Science.
At that time, it was unclear whether protest would translate to sustained political action. But science advocates were further galvanized by the Trump administration's sidelining of federal scientists and advisers and rollback of environmental protections. By the start of this year, hundreds of scientists were seeking office at the local, state, and federal levels, most of them for the first time, according to 314 Action, a non-profit that seeks to recruit and support scientists in politics and has an affiliated political action committee.
"I think the general war on truth and fact that the Trump administration has launched has outraged not just the scientific community, but a lot of average Americans who know that the sun rises in the East," said 314 Action's founder and president, Shaughnessy Naughton.
Many of the more than 60 scientist candidates who were running for Congress lost in the primaries, but that hasn't discouraged Naughton or other supporters.
"I think that's just a reflection that a lot of scientists are not strong on political skills," said Rush Holt, chief executive officer of the American Association for the Advancement of Science (AAAS), a physicist who himself made the transition from the lab to legislative chamber. Representing New Jersey's 12th district in the U.S. House of Representatives for 16 years, at a time a handful of scientists served in Congress, Holt said he saw first-hand how their presence could make a difference.
"Almost every issue that comes before a legislature has some science, somewhere," Holt said. "If there's not a scientist in the room—and the way things are on Capitol Hill, there usually isn't—the facets of an issue that could be illuminated by science won't even be noticed."
Trump is only symptomatic for what has been brewing in this country since I was a kid in the 1960s, if not before I was born. Education and science from the later half of the 20th century until now among individuals and families took a back seat to athletics and business just looking at salaries and funding among various groups. Today I hear horror stories of educators, some who teach science, from the elementary to high school level living in poverty having to buy school supplies. Star athletes are looked upon highly in high school, but star pupils playing chess among most students on a campus? …Nerdville. Here is just one article written before the rise of Trump that addresses the symptom, not the disease:
https://www.businessinsider.com/americans-lag-behind-in-science-2015-12
If you want to figure out why the US is lagging behind the rest of the world in math and science, looking at the pipeline pouring into these fields is a good place to start.
Of the 40 most advanced countries, the US is No. 38 when it comes to graduating science majors. That's embarrassing.
I'm thankful that I had a knowledgeable father who could help tutor me through some necessary, difficult high school physics and math courses in order for me to pursue a meteorology degree. More and more kids these days don't have at least one parent who can help with homework. Ignorance sometimes becomes a generational, vicious cycle with good knowledge not being passed on because of difficulties parents encounter interpreting what is in text books.
Also, parents with relatively less knowledge may be too busy trying to financially stay afloat to go out of their way to learn more to educate any of their children wanting to study higher science. Too, the dangling carrot of a lot of money made from sports or entrapenureal business takes some kids on the professional fence away from going into scientific or educational fields, not to write that we should look down on people who sincerely desire to take athletic or other directions in life. Our society has had symptoms of learning disabilities for a very long  time, not because of a lack of some high IQs, though.
It's not surprising in U.S. society as of 2018 that scientific ignorance among the general population has been exploited by those continuing to want to make bucks from pollution, be it carbon or other more harmful chemicals. If one cannot reason that carbon pollution is harmful for the environment due to the lack of education during formative years, then one can be swayed more easily to support the status quo. Have we not heard the phrase "Ignorance is bliss?" Of course, there is also the issue of some texts on the subject of climate and evolution not being allowed in U.S. classrooms, which is a whole other proverbial can of worms.
As climate change becomes more of a concern among the general population during the 2020s I'm optimistic that the culture will change. Those kids wanting to go into math and science to help the world will be looked upon by their peers and parents with higher esteem than at present. Salaries among educators and scientists should go up. In tern, we should see even more scientists elected to high office. The turning point in history should, being optimistic, happen in just a few days. Vote and make sure that the U.S. turns over a new bright, green scientific leaf.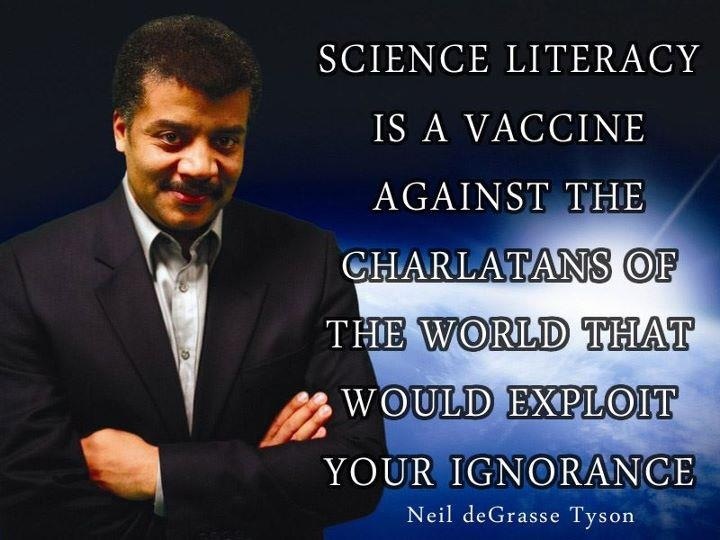 ..……………………………………………………………………………..
Here is some weather and climate information from Saturday.
GFS forecast model. West Pacific 10/27 12 pm EST. Wind speed at 850 hPa in kilometers and Mean Sea Level Pressure(mb) (MSLP) The GFS agrees with a North Philippine landfall with the ECMWF model. My heart goes out to the people of the Philippines #ClimateBreakdown pic.twitter.com/7Hx9yaUGjJ

— Scott Cook (@scook2214) October 27, 2018
Subtropical Storm Oscar has developed well out at sea. It's the Atlantic's 15th named storm of the year, and only the 12th "O" storm since Atlantic naming began in the early 1950s. Opal (1995) was the first. https://bit.ly/2AuQu1u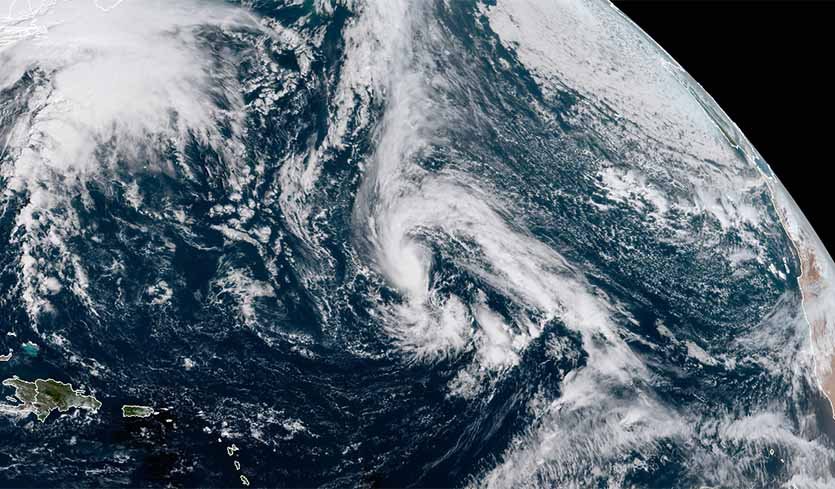 MASSIVE! This is what 6,500 people fighting for a cleaner, healthier planet looks like. Thousands rise up to #EndCoal in Germany. #BeLikeThem

The world can't wait we must #ActOnClimate.#EndeGelaende #EndCoal #Climate #energy #KeepItInTheGround #go100re pic.twitter.com/1Kdn0p4eBM

— Mike Hudema (@MikeHudema) October 27, 2018
(As usual, this will be a fluid post in which more information gets added during the day as it crosses my radar, crediting all who have put it on-line. Items will be archived on this site for posterity.) 
(If you like these posts and my work please contribute via the PayPal widget, which has recently been added to this site. Thanks in advance for any support.)
The Climate Guy