Sunday October 28th… Dear Diary. The main purpose of this ongoing post will be to track United States extreme or record temperatures related to climate change. Any reports I see of ETs will be listed below the main topic of the day. I'll refer to extreme or record temperatures as ETs (not extraterrestrials)😊.
Exxon And GM…Grading Corporate Behavior
It's high time that I and other bloggers writing on the issue of climate change start calling out by name traditional corporations for both good and bad behavior. It's very tempting to condemn capitalism in its entirety with its short sighted profit goals creating a big world-wide delay for mitigation, but after living for nearly six decades, I can assure all reading that this economic model, while very flawed, is the best for the future, getting people off their proverbial assess for work due to motivational factors. Some new solar and wind companies already can be relied on to transform our "brown energy," fossil fuel based economy into that for a green future. Capitol investment mostly strengthens green companies allowing for faster transformation via more rapidly built infrastructure…much faster than the dynamic from top-down socialistic or communist economic systems. What about the "dinosaur" corporations that are still around like General Motors for transportation and Exxon for Energy, just to take two examples? How are they behaving, and what grades should we give these two mega companies?
I'm writing this post today because in the prior week both Exxon and GM did make some news. First, here is what I saw concerning a "bad player:"
https://insideclimatenews.org/news/24102018/exxon-climate-fraud-lawsuit-new-york-attorney-general-investigation-tillerson
Reprinting a lot of this article:
The New York Attorney General's office sued ExxonMobil on Wednesday, accusing the fossil fuel giant of defrauding investors by misleading them about the financial risks the company faced from climate change regulations.
The lawsuit caps a contentious and often politically charged three-year investigation into Exxon and sets the stage for what could be years of litigation involving a company that fights furiously to protect its business.
Exxon engaged in "a longstanding fraudulent scheme" to deceive investors by providing false and misleading assurances that it was effectively managing the economic risks posed by increasingly stringent policies and regulations it anticipated being adopted to address climate change, the lawsuit states.
"Instead of managing those risks in the manner it represented to investors, Exxon employed internal practices that were inconsistent with its representations, were undisclosed to investors, and exposed the company to greater risk from climate change regulation than investors were led to believe," the lawsuit said.
The attorney general's office said the alleged fraud reached the highest levels of Exxon, including former Chairman and CEO (and later U.S. Secretary of State) Rex Tillerson, who it said had known about the misrepresentations for years.
Exxon has 30 days to respond to the complaint filed in New York State Supreme Court. The company told NBC News in a statement that it "looks forward to refuting these claims as soon as possible and getting this meritless civil lawsuit dismissed."
AG: 'Exxon Built a Facade to Deceive Investors'
"Investors put their money and their trust in Exxon—which assured them of the long-term value of their shares, as the company claimed to be factoring the risk of increasing climate change regulation into its business decisions. Yet as our investigation found, Exxon often did no such thing," Attorney General Barbara Underwood said in a prepared statement.
"Instead, Exxon built a facade to deceive investors into believing that the company was managing the risks of climate change regulation to its business when, in fact, it was intentionally and systematically underestimating or ignoring them, contrary to its public representations," she said.
Underwood became attorney general after Eric Schneiderman resigned earlier this year. Voters will choose her replacement in the November election.
The heart of the lawsuit rests on a ponderous examination of Exxon's financial records, which show how the company used proxy costs to calculate the financial impact on its business from future rules designed to combat climate change.
Exxon for years had assured investors that it was accounting for the likelihood of increasingly stringent regulation of greenhouse gas emissions, the driver of climate change, by rigorously and consistently applying an escalating cost of those emissions to its business planning, according to the lawsuit.
But the company did much less than it claimed and deceived investors about to the company's true financial exposure to increasing climate regulations, the lawsuit said.
"Exxon's proxy cost representations were materially false and misleading because it did not apply the proxy cost it represented to investors," the lawsuit said. "This was especially true of investments with high GHG (greenhouse gas) emissions, where applying the publicly represented proxy cost would have had a particularly significant negative impact on the company's economic and financial projections and assessments."
Here is more on Exxon from Dr. Katherine Hayhoe from a 2017 article: 
https://theconversation.com/i-was-an-exxon-funded-climate-scientist-49855
Quoting some of the most damning paragraphs from this article: 
Now, a peer-reviewed study published August 23 has confirmed that what Exxon was saying internally about climate change was quantitatively very different from their public statements. Specifically, researchers Geoffrey Supran and Naomi Oreskes found that at least 80 percent of the internal documents and peer-reviewed publications they studied from between 1977 and 2014 were consistent with the state of the science – acknowledging that climate change is real and caused by humans, and identifying "reasonable uncertainties" that any climate scientist would agree with at the time. Yet over 80 percent of Exxon's editorial-style paid advertisements over the same period specifically focused on uncertainty and doubt, the study found.
The stark contrast between internally discussing cutting-edge climate research while externally conducting a climate disinformation campaign is enough to blow many minds. What was going on at Exxon?
I have a unique perspective – because I was there.
From 1995 to 1997, Exxon provided partial financial support for my master's thesis, which focused on methane chemistry and emissions. I spent several weeks in 1996 as an intern at their Annandale research lab in New Jersey and years working on the collaborative research that resulted in three of the published studies referenced in Supran and Oreskes' new analysis.
This type of behavior from Exxon can be expected when a company wants to continue drilling for oil, squeezing every last owned drop out of the ground for every last dime of profit before incurring costs for the transition to green energy. Some oil companies may not even bother to build solar or wind farms, begrudgingly trying to hold onto the past looking at short term profit sheets as an incentive not to change. The old Climate Guy will give Exxon a D- for this week's news. The company does not get an F because they at least considered the future implications of burning oil, then there was a horrific cover up.
Now to GM: 
https://www.bloomberg.com/news/articles/2018-10-26/gm-breaks-with-trump-in-call-for-national-electric-car-mandate
Quoting about the first half of this article:
Two of the biggest automakers and California officials are pushing back on the Trump administration's proposed rollback of U.S. fuel economy standards.
In filings due Friday (10/26/18), General Motors Co. plans to propose that instead of opposing California's so-called zero emission vehicle sales mandate, federal regulators should instead embrace a nationwide electric-car sales program starting in 2021. Honda Motor Co., meanwhile, took exception to Trump's proposed freeze on mileage standards and called for steadily increasing requirements to continue.
The formal comments to regulators mark one of the clearest signs yet of the auto industry's misgivings about the proposal to cap federal fuel-economy requirements in 2020 and unwind California's power to set its own vehicle efficiency standards and its zero-emission vehicle mandate.
Almost 100,000 comments had been posted on a government website by Friday afternoon, with several hours to go before the deadline for public comment at midnight.
'Can Do Better'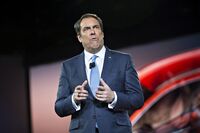 "We know that we can do better" than the Trump proposal, Mark Reuss, GM's executive vice president of global product development, told reporters in advance of the deadline. "We know that the industry can do better than that."
GM says a nationwide program could put 7 million long-range electric cars on the road and slash 375 million tons of carbon dioxide emissions by 2030, compared with existing zero-emission vehicle mandates.
The Environmental Protection Agency and the National Highway Traffic Safety Administration in August recommended keeping federal fuel economy requirements at 37 miles per gallon from 2020 through 2026, instead of raising them to roughly 47 mpg by 2025 under rules adopted by the Obama administration. The agencies also want to revoke the most populous U.S. state's authority to adopt vehicle efficiency rules of its own, including its electric-car mandate.
I'm going to give GM a B- here. Thankfully GM is pushing back on Trump's burn baby burn plans. Good intentions and plans are well, good only if they are put unto practice, and for the sake of humanity I need to see progress coming from assembly lines. It took automobile companies only about a year to shift from cars to tanks in the U.S. due to World War II. We need to have a war mentality when it comes to climate change, and I'm still not seeing the significant amount of urgency coming from both GM and Honda for them to get a grade A. Only 7 million electrics by 2030 is too short sighted and not a big enough goal.
Elon Musk gets it. His all electric Tesla company rates an A in my book. Perhaps you, the reader, would like to rate other energy or transportation companies or think that my grades are off base. Drop me a note. I'd love to read what you think.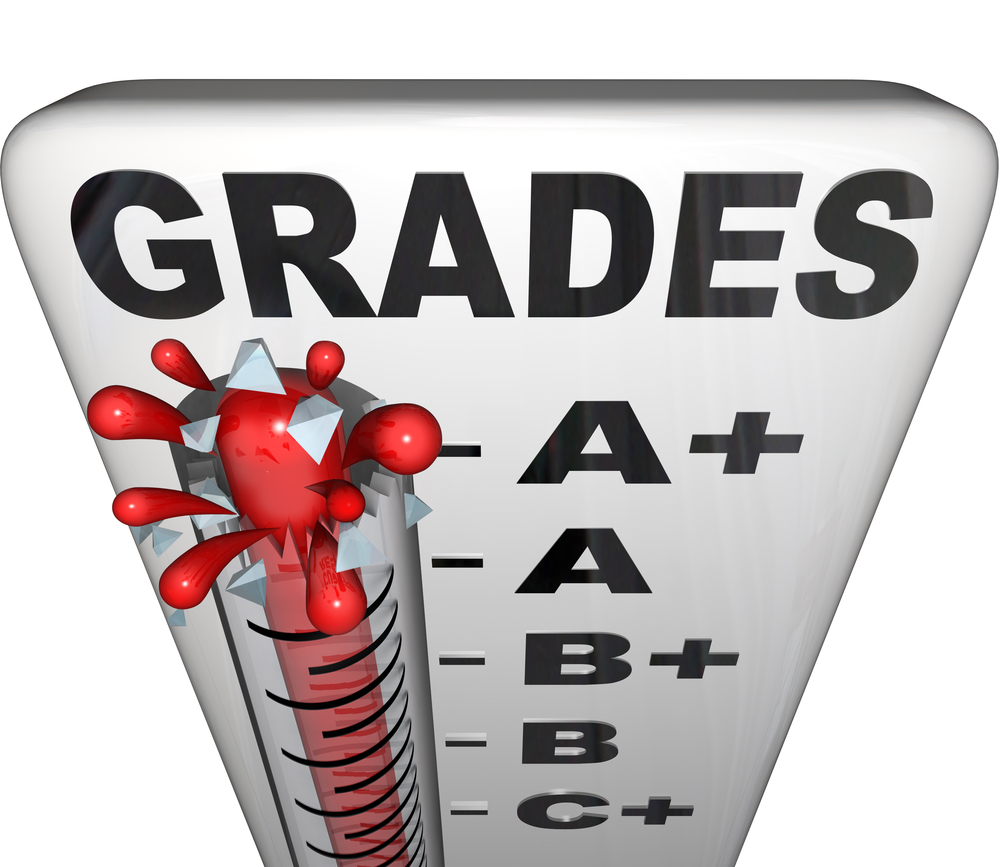 ..……………………………………………………………………..
Here are some climate and news items from Sunday. 
GFS forecast model. West Pacific 10/28 6 pm EST. Wind speed at 850 hPa in kilometers and MSLP (mb) Agrees with the ECMWF model with a North Philippine landfall, but differs in track later in the forecast. My heart goes out to the people of the Philippines #ClimateBreakdown pic.twitter.com/o2E21hbumS

— Scott Cook (@scook2214) October 28, 2018
#TyphoonYutu is expected to make landfall on the east coast of Luzon, Philippines in the next 24 to 36 hours, bringing #hurricane force winds and torrential rain across large parts of the island pic.twitter.com/XjeQ55eckY

— Met Office (@metoffice) October 28, 2018
(If you like these posts and my work please contribute via the PayPal widget, which has recently been added to this site. Thanks in advance for any support.)
The Climate Guy