Tracking Dorian Day Three…Climate Change Signatures To Watch
Friday August 30th… Dear Diary. The main purpose of this ongoing blog will be to track United States extreme or record temperatures related to climate change. Any reports I see of ETs will be listed below the main topic of the day. I'll refer to extreme or record temperatures as ETs (not extraterrestrials).😉
*No matter what happens with Dorian tropical rainforest fires are more of a concern for the long term health of the planet.*
As I am writing this post Hurricane Dorian was just upgraded to a major CAT 3 hurricane and is well on its way to being a CAT 4 as forecast by the National Hurricane Center. The only questions now are whether or not Dorian will make landfall in Florida since there is a slight chance the system may slow to a crawl and move due north like Matthew did back in 2016. There is a tad more hope today of Dorian just hugging near the Florida coast and not moving inland, maybe far enough offshore such that the eyewall doesn't graze the coast. As I am writing this post the 12Z operational European model does just that…veers Dorian off the coast. Let's call this about a 60% for and 40% against the eyewall of Dorian at least brushing the coast, if not bodily moving inland. Do not let down your guard seeing the 12Z European model run! As usual, stay tuned to the Weather Channel, which is giving updates from NHC for fast updates.
Today I am posting my list of factors to look for, which might make Dorian a truly remarkable, historic hurricane, or just a more typical type that we have seen since North America started to be settled by Europeans in earnest in the 1600s:
1) Record strength per relatively high latitude (For example, Florence attained a high wind speed at a relatively high latitude for September in the Atlantic Basin.)
2) Record or near record low pressure and corresponding record high sustained wind speed (Wilma from 2005 holds that record over the Atlantic Basin at 882 millibars.)
3) Longevity of maintaining a relatively high wind speed. (Irma set some records for this over the central Atlantic last year.)
4) Record rainfall after landfall (Harvey set many records for totals last year.)
5) Stalling, becoming trapped underneath a warm ridge either before or after landfall. (Harvey was the poster child for this effect.)
6) Record or near record rapid intensification
7) Record late or early season tropical cyclones for any given ocean basin
8) Record length of time a tropical system is able to maintain depression status or higher once moving inland
9) Forming over "odd" locations of an ocean basin not traditionally seeing tropical development
10) Seeing numerous simultaneous systems over the world's oceans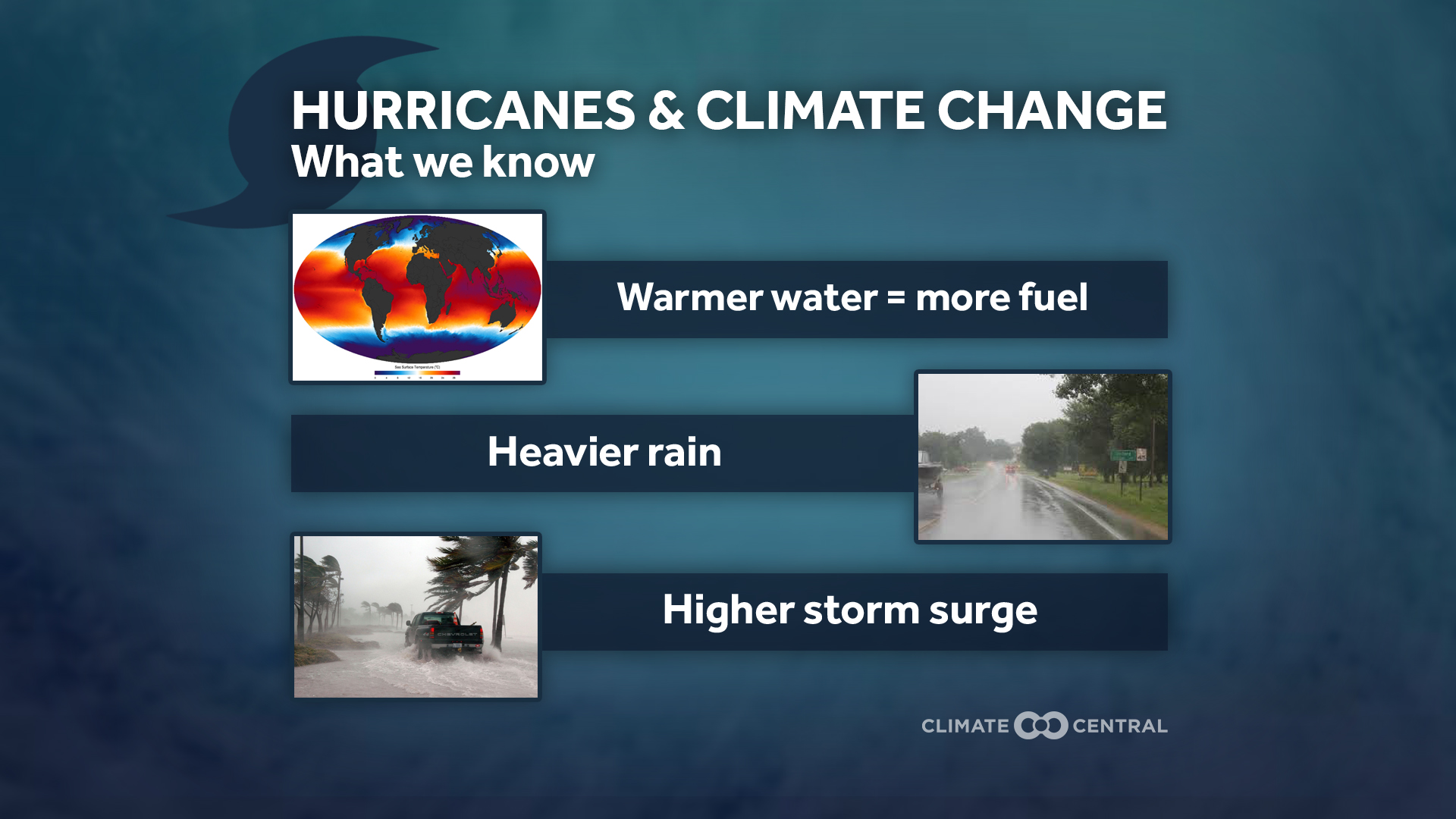 Well guess what? So far Dorian has not checked off ANY of these ten boxes. Hopefully Dorian won't see any of these factors for the sake of Florida, but eventually a storm moving through Florida will as the world warms relentlessly.
I did send this message out this morning, though, looking at the HWRF:
Here are many more notes on Dorian. As usual, newest notes will be listed first:
Here is more climate and weather news from Friday:
(As usual, this will be a fluid post in which more information gets added during the day as it crosses my radar, crediting all who have put it on-line. Items will be archived on this site for posterity. In most instances click on the pictures of each tweet to see each article.)
Here is one "ET" from Friday from Canada:
(If you like these posts and my work please contribute via the PayPal widget, which has recently been added to this site. Thanks in advance for any support.)
Guy Walton- "The Climate Guy"