Sunday September 22nd… Dear Diary. The main purpose of this ongoing blog will be to track United States extreme or record temperatures related to climate change. Any reports I see of ETs will be listed below the main topic of the day. I'll refer to extreme or record temperatures as ETs (not extraterrestrials).😉
Our Hot September Will Continue, which Could Spell Tropical Trouble
I'm not liking what I'm seeing today on mid-range forecast models for this week into the last few days of September. Another tremendously strong, by September standards, heat dome will rebuild over the Southeast which could, if the European Model suggests, mean that Florida and perhaps the Gulf Coastal area may be dealing with another organized tropical system.
At the very least many more record highs will be set, mainly east of the Rockies going through the rest of this month. September more than likely will be the hottest September in recorded history at numerous locations. Here is what we are seeing, so far:
Using the fairly reliable operational European Model here is what we have forecast by next Sunday: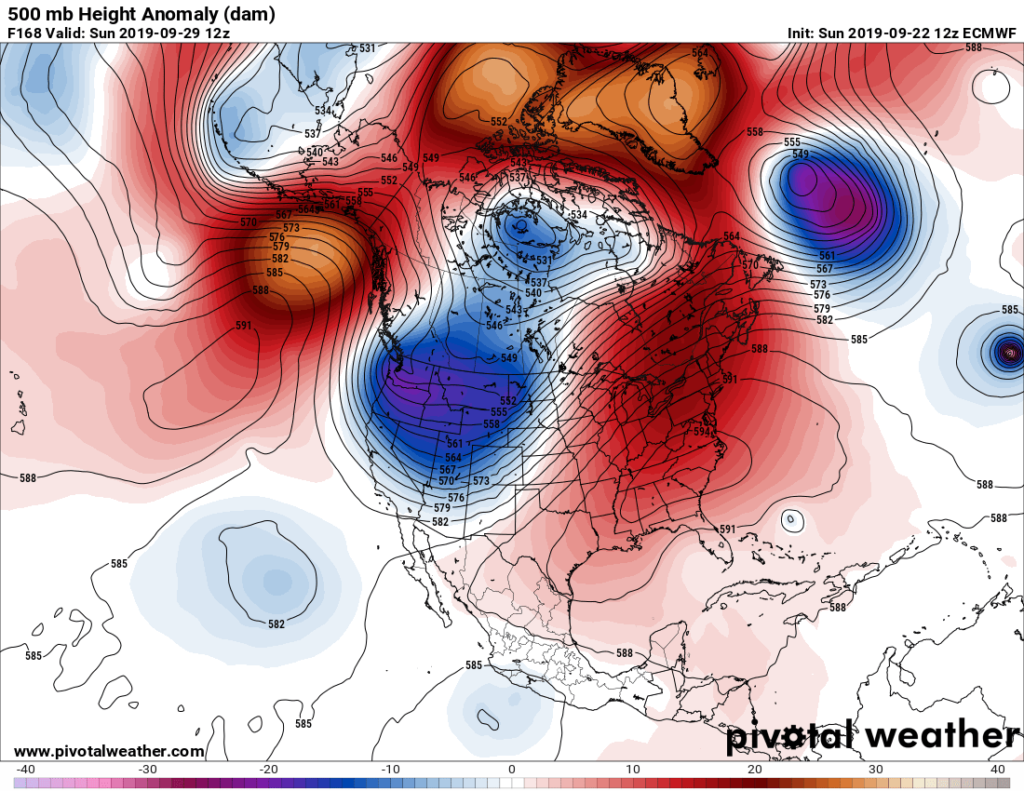 We see on the above Pivotal Weather chart a 594+ decameter ridge, which would be strong any time of the year, much less late September. Of greater concern would be any tropical entity (now dubbed Karen by NHC) that might slip underneath the ridge, which the European model has been forecasting for since Saturday:
We can see this on today's chart, noticing a small closed low aloft east of the Bahamas. Here is what the 12Z SUN European model forecasts for next Sunday (the same time as my prior chart):
We will see how this all transpires as this week progresses. Oh, and climate change people, this is not a normal 500 millibar pattern going into October. It will be very warm across the Arctic and eastern North America: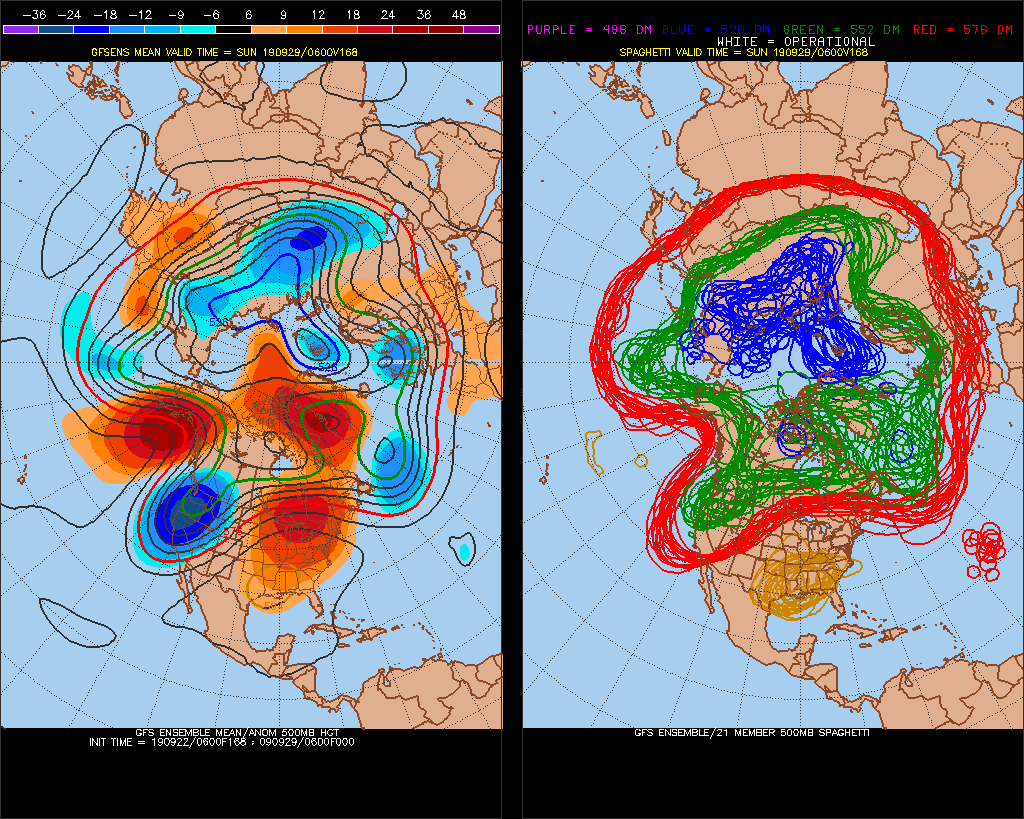 I just hope that we don't see another Michael like we did back in early October of last year from all this warmth.
Here is more climate and weather news from Sunday:
(As usual, this will be a fluid post in which more information gets added during the day as it crosses my radar, crediting all who have put it on-line. Items will be archived on this site for posterity. In most instances click on the pictures of each tweet to see each article.)
(If you like these posts and my work please contribute via the PayPal widget, which has recently been added to this site. Thanks in advance for any support.)
Guy Walton- "The Climate Guy"