Friday April 10th… Dear Diary. The main purpose of this ongoing blog will be to track United States extreme or record temperatures related to climate change. Any reports I see of ETs will be listed below the main topic of the day. I'll refer to extreme or record temperatures as ETs (not extraterrestrials).😉
Main Topic: Monstrous U.S. Spring Storm During Easter Weekend To Bring More Misery On Top Of COVID-19
Dear Diary. We are moving into mid-spring, which is notorious for big severe weather outbreaks across the United States. I don't like what I'm seeing in the meteorological tea leaves (models) today, which have been very consistent over the past week, forecasting a big storm system to move through the central and eastern U.S. on Easter weekend. Because of COVID-19, historically this might be the worst Easter weekend the U.S. has seen since World War II. What we don't need is more death and destruction brought about by a tornado outbreak, but indeed some sections of the Southeast will be facing just that starting in West Texas today and moving through the South on Saturday and Sunday. This will be a huge threat along with the potential for flooding:
Here is more from Bob Henson's article posted today:
https://www.wunderground.com/cat6/south-braces-for-easter-outbreak-of-severe-weather
Don't let the coronavirus stop you from seeking tornado shelter
Debate has spiked in recent days over the challenges of group sheltering from severe weather while the coronavirus pandemic is still raging across the United States. Despite concerns around social distancing in a shelter environment, the emerging consensus is that taking the safest form of shelter in prudent fashion should be the top priority if you find yourself in a warning.
The American Meteorological Society weighed in on Thursday with an official statement, "Tornado Sheltering Guidelines during the COVID-19 Pandemic". The society stressed: "Do not let the virus prevent you from seeking refuge from a tornado…If a public tornado shelter is your best available refuge from severe weather, take steps to ensure you follow CDC guidelines for physical distancing and disease prevention."
The statement also stresses this important point: "Many communities have announced that they will not open public storm shelters during the pandemic. If you rely on public shelters, like schools, stores, or community facilities, determine if that shelter will be available during the COVID-19 pandemic. This information can be found through websites and official social media accounts or by contacting your local emergency management agency."
For more on how state and local officials are handling this convergence of public health issues, see the weather.com article by Jan Werner Childs. (Disclosure: As a member of AMS Council, I assisted with finalizing the AMS statement.)
The Midwest will also see misery in the form of a snow storm that will rival any we have seen during the prior mild winter:
As discussed on my blog a couple of days ago there will be near record cold to follow in the wake of this storm. Usually warmer weather helps people dealing with seasonal flu or cold viruses, but unfortunately, not this April: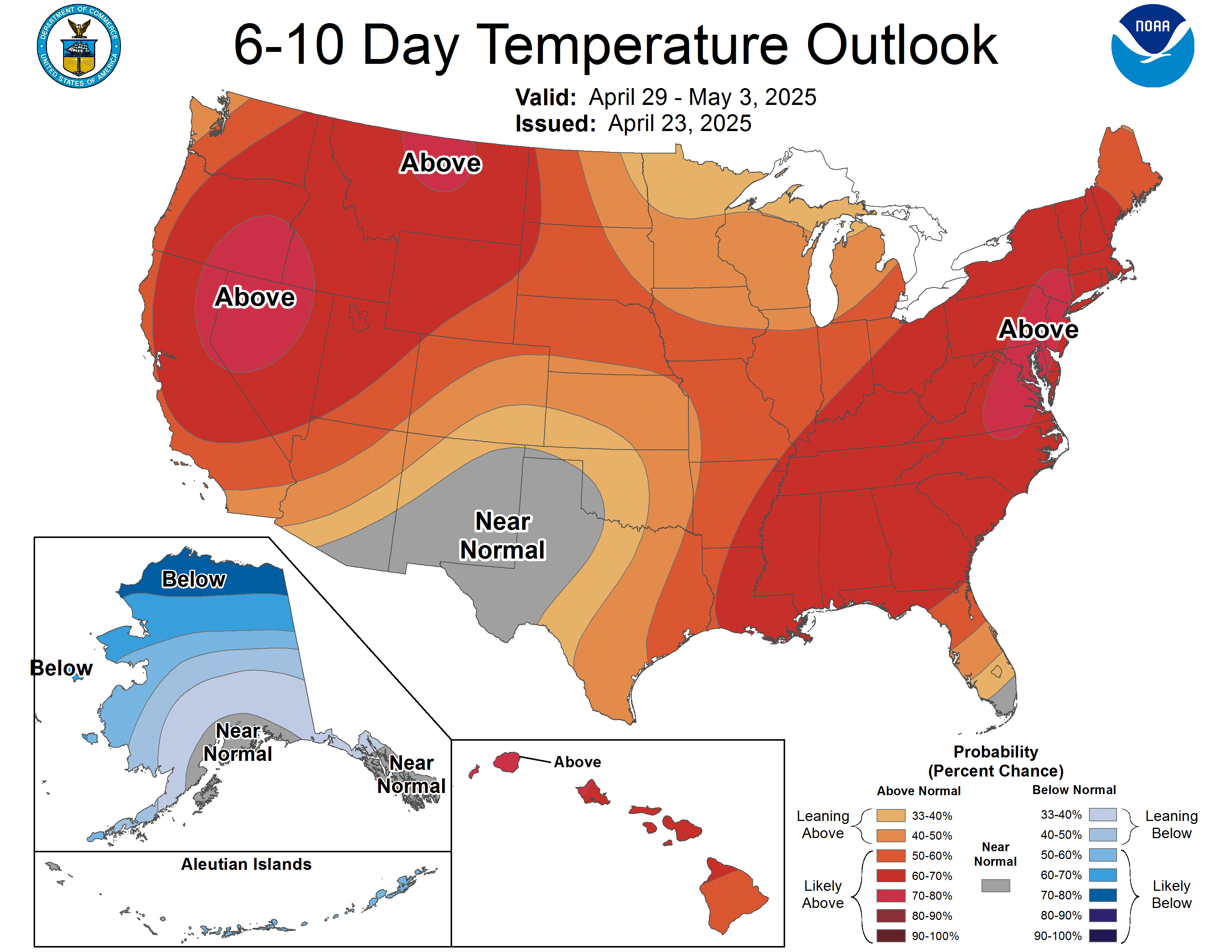 Where is a little global warming when you need it.😥
Seriously though, I'll have more details on this storm as we move through this weekend.
(P.S. This will be the same storm system that has produced this effect.):
Now, here are some of todays articles on the horrendous coronavirus pandemic:
Here is more climate and weather news from Friday:
(As usual, this will be a fluid post in which more information gets added during the day as it crosses my radar, crediting all who have put it on-line. Items will be archived on this site for posterity. In most instances click on the pictures of each tweet to see each article.)
(If you like these posts and my work please contribute via the PayPal widget, which has recently been added to this site. Thanks in advance for any support.)
Guy Walton "The Climate Guy"