The main purpose of this ongoing blog will be to track planetary extreme or record temperatures related to climate change. Any reports I see of ETs will be listed below the main topic of the day. I'll refer to extreme or record temperatures as ETs (not extraterrestrials).😉
Main Topic: Another Deadly Heat Wave Will Strike The West Starting Late Next Week
Dar Diary. I dearly wish that meteorological models were not strongly forecasting another deadly, strong heat wave to develop over the western United States, but I would be remiss if I did not give everyone a heads up about this new system, which I will dub "Gamma" once it becomes a CAT3 around July 10th. At least models are giving people and firefighters a week to prepare for this new heatwave episode.
We're not even done yet with heatwave number two in the West, historic Beta:
I'm fairly sure that low level Beta will still be around in the Northwest once a new ridge starts to rebuild over the Rockies, so yes, we can have one heatwave blend into another spike in temperatures. One rule of thumb I use for the start of a heatwave is when a 594 decameter contour starts. to appear around a ridge across the United States. This should happen on Thursday of next week right when Elsa should be interacting with Florida: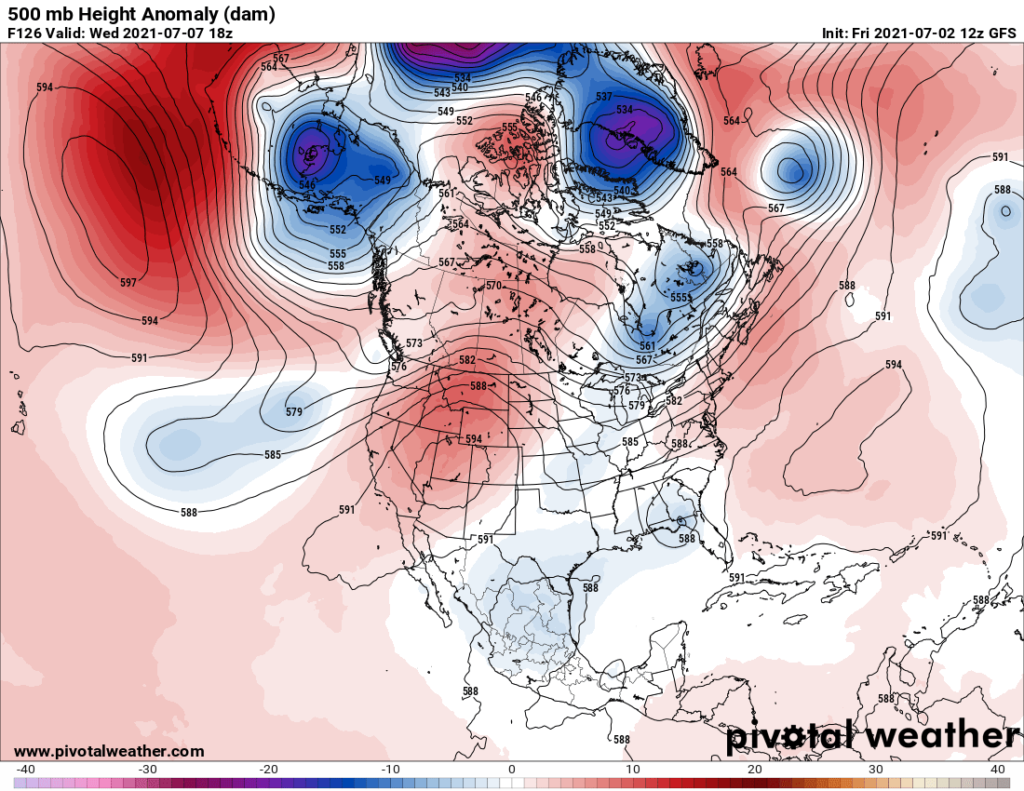 Of course, Elsa is likely to be the much bigger story.
The heat dome is likely to balloon to its zenith and retrograde a tad into Utah or Nevada by a week from Sunday: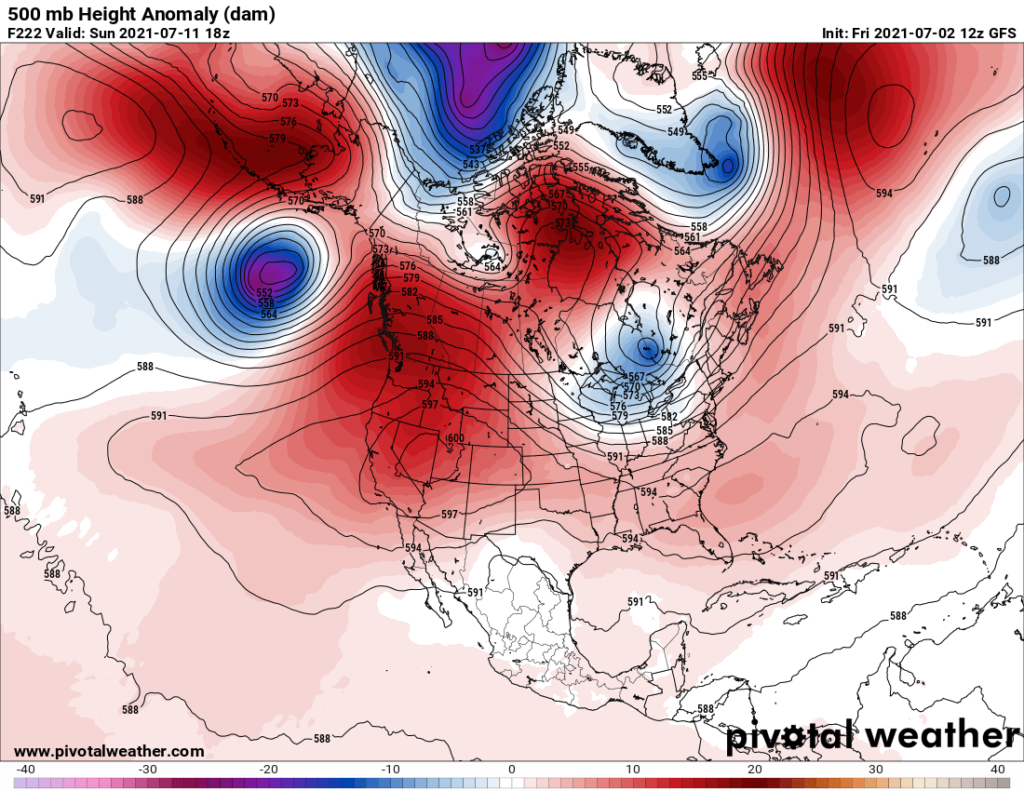 A ridge over the position depicted on the above pattern is about a worst case scenario because it would cutoff any burgeoning monsoon, which would give a little drought relief, and also be so hot that many monthly and all-time records would be in jeopardy.
I'll be adding updates to our potential Heatwave Gamma on guyonclimate.com during the coming week.
Here is some climatology from June 2021:
Here are some "ET's" from Friday (some Canadian ET's are from Heatwave Beta):
Here are notes on Elsa:
Here is more climate and weather news from Friday:
(As usual, this will be a fluid post in which more information gets added during the day as it crosses my radar, crediting all who have put it on-line. Items will be archived on this site for posterity. In most instances click on the pictures of each tweet to see each article. The most noteworthy items will be listed first.)
Now here are some of today's articles and notes on the horrid COVID-19 pandemic:
(If you like these posts and my work please contribute via the PayPal widget, which has recently been added to this site. Thanks in advance for any support.)
Guy Walton "The Climate Guy"