The main purpose of this ongoing blog will be to track planetary extreme or record temperatures related to climate change. Any reports I see of ETs will be listed below the main topic of the day. I'll refer to extreme or record temperatures as ETs (not extraterrestrials).😉
Main Topic: What Will New American Heatwave Epsilon Do?
Dear Diary. What's left of Heatwave Delta will be melding in the Plains with a new heat episode I will tentatively call Epsilon since it has not yet achieved my CAT3 dangerous status. It appears that a CAT3 ranking is a slam dunk sometime over the next few days, though. In fact, looking at meteorological models, Epsilon should be the most prolonged heatwave of this season, perhaps lasting well into August. Also, there is a good chance that Epsilon will achieve the historic CAT4 level and, God forbid, an outside chance it gets to the catastrophic CAT5 top level. Here is why.
By early next week mist models suggest that Epsilon's associated heat done will be approaching 600 decameters:
Also, starting by Tuesday or Wednesday of next week some locations all-time records will be threatened looking at these Climate Reanalyzer charts. (The one depicted below is valid for 7/30/2021):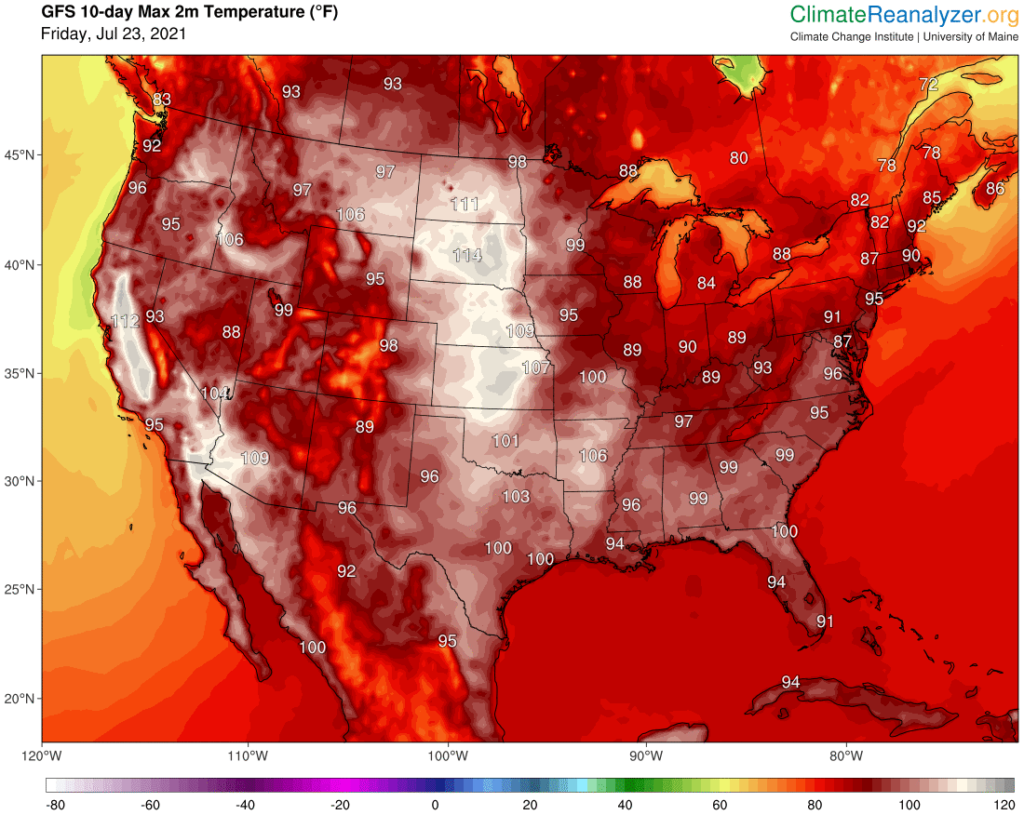 All-time records are possible in the northern Plains where models forecasts maxes above 110°+ in some instances. Also as mentioned, this heat wave will be prolonged, perhaps lasting well into August in the Plains. The combination of extreme and prolonged heat could be deadly, killing dozens of people.
This morning we are already starting to see National Weather Service heat advisories popping up in a few locations in the Plains and South:
This model generated outlook does look dire for most of the United States: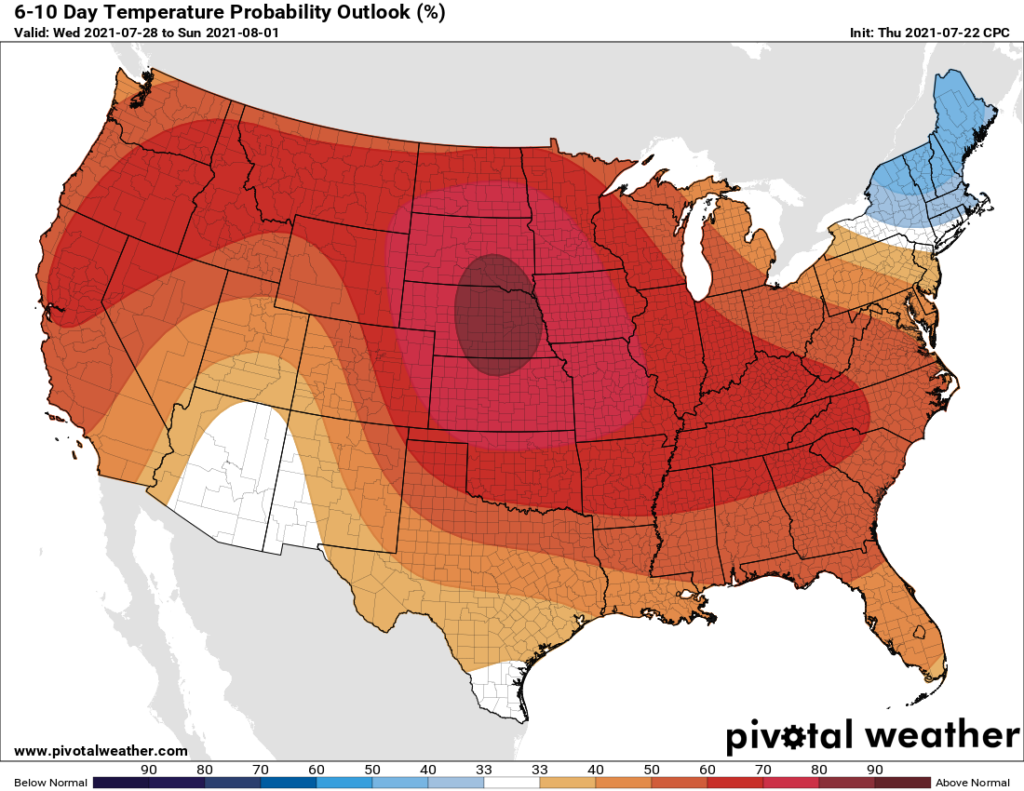 I'll be doing a blow by blow update on Epsilon through its existence as we move into August.
Here is blow #1 added at 7PM EDT FRI:
Here are more major "ET's" reported on Friday:
Here is more climate and weather news from Friday:
(As usual, this will be a fluid post in which more information gets added during the day as it crosses my radar, crediting all who have put it on-line. Items will be archived on this site for posterity. In most instances click on the pictures of each tweet to see each article. The most noteworthy items will be listed first.)
Now here are some of today's articles and notes on the horrid COVID-19 pandemic:
(If you like these posts and my work please contribute via the PayPal widget, which has recently been added to this site. Thanks in advance for any support.)
Guy Walton "The Climate Guy"