The main purpose of this ongoing blog will be to track planetary extreme, or record temperatures related to climate change. Any reports I see of ETs will be listed below the main topic of the day. I'll refer to extreme or record temperatures as ETs (not extraterrestrials).😉
Main Topic: Another Historic Warm Wave for Europe
Dear Diary. While the United States has been experiencing a historically warm last week of this year, which has been our main focus, let's also write about a heat dome that has popped up over Europe, that is also historic in nature.
This thing has 500 millibar heights that would be typical for the summer:
And at lower levels:
It's no wonder that we are seeing many records falling across Europe:
It looks like the heat dome peaked today on the 30th. The heat done will slowly cine down from its zenith going into the New Year and should have this orientation by the third of January: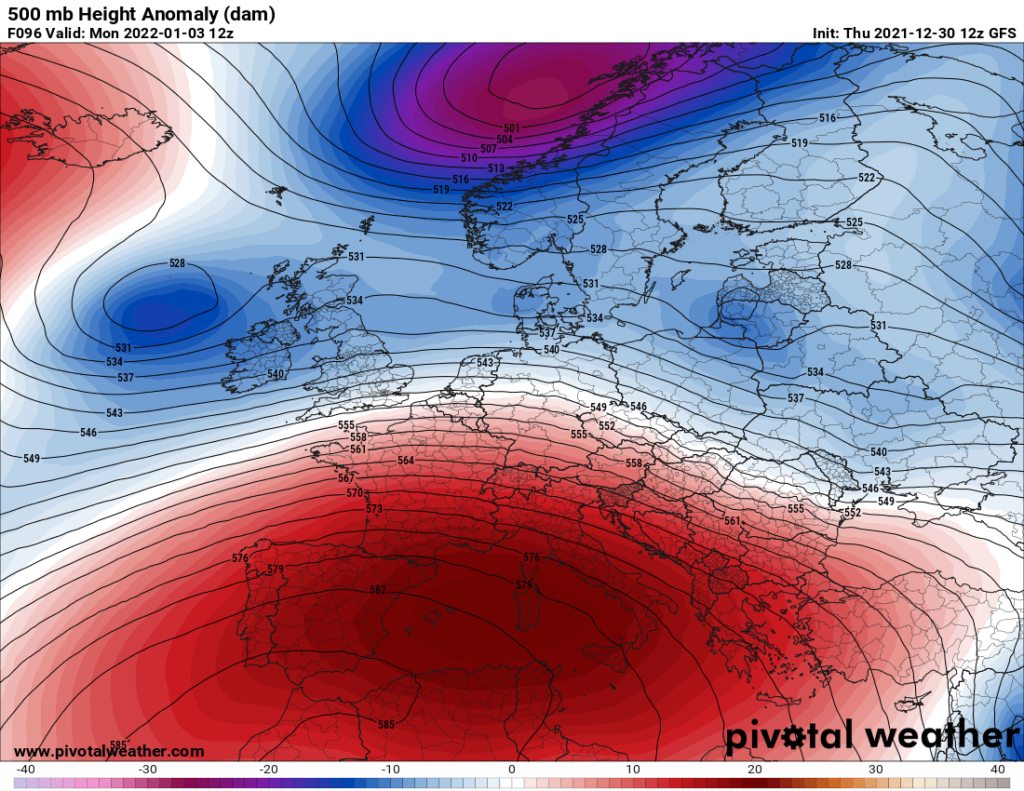 By the third northern Europe will have cooled while more record warmth will still be possible across the south. I'll post more reports from Maximiliano Herrera as I see them.
Here are some of Wednesday's and Thursday's "ET's":
Here is more climate and weather news from Thursday:
(As usual, this will be a fluid post in which more information gets added during the day as it crosses my radar, crediting all who have put it on-line. Items will be archived on this site for posterity. In most instances click on the pictures of each tweet to see each article. The most noteworthy items will be listed first.)
Now here are some of today's articles and notes on the horrid COVID-19 pandemic:
(If you like these posts and my work please contribute via the PayPal widget, which has recently been added to this site. Thanks in advance for any support.)
Guy Walton "The Climate Guy"