The main purpose of this ongoing blog will be to track planetary extreme, or record temperatures related to climate change. Any reports I see of ETs will be listed below the main topic of the day. I'll refer to extreme or record temperatures as ETs (not extraterrestrials).😉
Main Topic: Climate Week NYC
Dear Diary. This week there is yet another big climate conference occurring, this time in New York City. I applause these because they focus attention on the overall problem of the climate crisis, offer some new very inventive solutions, and bring up climate justice for those most harmed by caustic fossil fuels and associated effects, such as sea level rise.
Here are a few details as presented by the Weather Channel's climate show, Pattrn:
Here is a link to Climate Week New York City's webpage, with a description of all of the events occurring there this week. Please explore the site to see how extensive this conference and program is for New York as well as the United States. I'm hoping that this overall effort bears real fruit and will lower the temperature of the planet at least a smidgeon for all of our sakes:
https://www.climateweeknyc.org/about-us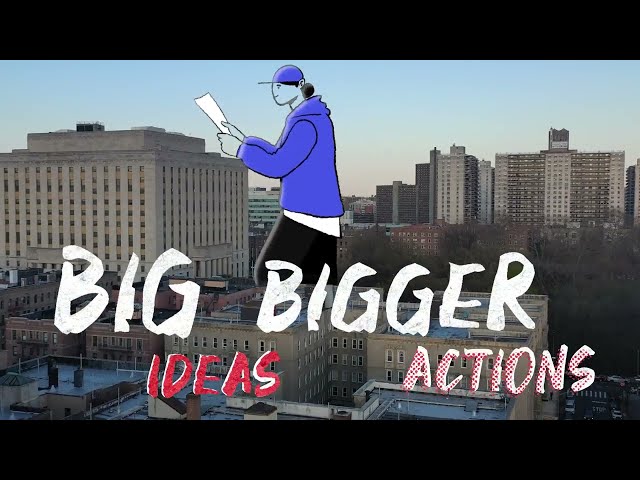 Climate Week NYC 2022
What is Climate Week NYC
Climate Week NYC 2022, marks its fourteenth year as the biggest global climate event of its kind. Bringing together the most influential leaders in climate action from business, government, and the climate community, in conjunction with the United Nations General Assembly and the City of New York. Climate Week NYC creates an ambitious platform for our mission to drive climate action. Fast.
As the organizers of Climate Week NYC, Climate Group hosts a main program of in-person events in New York which include the Climate Week NYC Opening Ceremony and The Hub Live. In addition to this we bring together over 500 events spread across ten themes, in New York and around the world, as part of the wider Climate Week NYC official events program.
Climate Week NYC September 19 – 25, is all about Getting It Done. Through celebrating climate action, challenging ourselves to do more, and exploring ways to increase ambition, Climate Week NYC inspires, amplifies and provides a global platform for connection and discussion. Through our own core events, opportunities to engage with our partners, and the Climate Week NYC official events program, we invite you to be a part of the biggest climate event on earth.
Alok Sharma addresses the Climate Week NYC Opening Ceremony in 2021
Climate Week NYC, by Climate Group
As hosts of Climate Week NYC, Climate Group runs a series of events which form the main program of the week. The Climate Week NYC Opening Ceremony and The Hub Live brings together a global audience of senior leaders from business, government and the climate community.
Opening Ceremony
Monday, September 19, 9:00 – 1:00pm ET
The Opening Ceremony launches Climate Week NYC each year. The agenda is a chance for heads of state, government officials, CEOs, and civil society leaders, to share their global outlook on climate change and climate action.
This year, we're back in person, live from New York and we're putting climate in context on today's world. We'll explore global security, climate, and connected challenges. We ask what's stopping us from getting it done. And how we rebuild a more equitable economy.
Themes
Session one: Putting climate in context
Session two: The cold truths for a warming world
Session three: Investing in equity and the economy
After the Opening Ceremony we'll be hosting the Under2 Coalition General Assembly followed by a Climate Leaders' Reception, to celebrate what climate action has achieved and debate how to deliver the next steps.
The Hub Live
Tuesday – Wednesday, September 20 – 21, 9:00 – 5:00pm ET
The Hub Live is back and it's in person. We'll reconnect and rethink climate action to 'Get It Done', this September.
We're gathering over 1,000 international decision makers and leaders from business, policy and civil society to drive climate action, fast. Taking place in New York City across two days, this year's The Hub Live will be both in person and online.
Connect and collaborate to Get It Done
Across the two days you're invited to join a variety of networking and interactive sessions – from open discussions and debates to closed door roundtables, collaborative workshops, and networking receptions.
Our aim?
To create a space for collaborating, connecting, and collectively tackling our most urgent climate challenges, now. Join us and let's Get It Done, together.
The Hub Live streams
Built environment and industrial transition
Emerging trends for net zero
Energy and transport transition
Finance and the green economy
Food, nature, and biodiversity
After The Hub Live we'll be hosting a Network Reception to celebrate key milestones from several of our initiatives including EV100, EP100, and RE100
Bill Gates and Helen Clarkson during the Hub Live at Climate Week NYC 2021
Climate Week NYC official events program
The official events program is your guide to all things Climate Week NYC. With over 500 events covering ten themes we invite you to host, participate and share your experience.
Registration for the official Climate Week NYC events program is now open across our ten event themes; Built Environment, Energy, Environmental Justice, Transport, Finance, Sustainable Living, Nature, Policy, Industry and Food.
Registration to host an event is now closed. Check out all events and sign up through our calendar.
Last year Climate Week NYC held over 500 events across ten different themes.
The Nest Summit and The Campus
Wednesday – Thursday, September 21 – 22
For our fourth year we are delighted to partner with The Nest Summit as our official event partner. Taking place at the Javits Center, under the largest green roof in the world, The Nest Summit brings together a program of events that explore and engage in the solutions that will allow us to make climate action happen.
In 2022 The Nest Summit is launching The Campus, a dedicated space at the Javits Center bringing together a selection of high-profile events from the Climate Week NYC program.
Climate Action is Our Business
There are even more ways that you can be a part of Climate Week NYC. Our Climate Action is our Business campaign partners with businesses across the Five Boroughs of New York City to promote the products, services and experiences that support climate action. Search our list of participating businesses in our Community Directory, as well as through our free mobile phone app.
Are you a business or service that wants to join our campaign in 2022? Register your interest.
Marketplace of the Future
Friday, September 23
Inspired by the 1939 New York World's Fair, the Marketplace of the Future is an annual expo showcasing products and services embodying a sustainable future. For its 6th annual event we're returning with dozens of start-ups covering the spectrum of climate solutions. From breakthrough renewable energy technology to zero-waste packaging, experience what it's like when a sustainable future meets present.
Here are some "ET's" recorded from around the planet the last couple of days, their consequences, and some extreme temperature outlooks:
Here is more climate and weather news from Thursday:
(As usual, this will be a fluid post in which more information gets added during the day as it crosses my radar, crediting all who have put it on-line. Items will be archived on this site for posterity. In most instances click on the pictures of each tweet to see each article. The most noteworthy items will be listed first.)
(If you like these posts and my work please contribute via the PayPal widget, which has recently been added to this site. Thanks in advance for any support.)
Guy Walton "The Climate Guy"