The main purpose of this ongoing blog will be to track global extreme or record temperatures related to climate change. Any reports I see of ETs will be listed below the main topic of the day. I'll refer to extreme or record temperatures as ETs (not extraterrestrials).😉
Main Topic: Honoring Dr. Martin Luther King Jr… The State of Social and Climate Justice as of 2023
Dear Diary. Every anniversary of the Dr. Martin Luther King Holiday I honor him with this annual report on climate and social justice. I'm proud to be from Atlanta, which was the cradle of the Civil Rights Movement, where Dr. King preached. Here is a link to last year's more pessimistic report:
Extreme Temperature Diary-Monday January 17, 2022/ Main Topic: Honoring Dr. Martin Luther King Jr… The State of Social and Climate Justice as of 2022 – Guy On Climate
After another year I'm so glad to report that Senator Joe Manchin, Senator Kyrsten Sinema, and the Biden Administration did compromise to pass the Inflation Reduction Act, which is a decent version of the Green New Deal. Unfortunately, the John Lewis Voting Rights Act did not pass Congress and is not likely to since the House of Representatives has flipped back to conservative Republican Control. For that matter, Republicans in the House will do everything in their power to refund the Inflation Reduction Act. We must fight back through peaceful protests and other means, as MLK would have done, to keep hope alive for a sustainable, just world.
Here is an updated version of my essay posted from last year for this special day:
As a student of history, I know that progression happens with two steps forward and one step back. I keep writing that the inventions of the 19th and 20th century, which began to lift billions out of drudgery and poverty, were two steps forward. Jim Crow racism, fascism and communism of the mid 20th century were one big step back, which took decades to overcome, but we did. Racism was never totally overcome though, as attested by the galvanization of many followers of Trump. The inventions of the past had the side effect of polluting the atmosphere with too much carbon, threatening our very civilization and already affecting the poor among us with ill health. The poor more than any other group are affected by this pollution. I ask the ghost of Dr. King…Can We Overcome?
We have a scant seven years to reign in carbon pollution such that we can avoid the 1.5°C and 2.0°C above preindustrial conditions thresholds of not being able to fix our climate. It's not too late, as Dr. Michael Mann attests, but the advent of the Inflation Reduction Act, gives me hope. One group of impoverished, mostly African American people, living along the polluted petrol chemical producing Gulf Coast comes to mind. Will they ever see climate justice with us moving towards a green, sustainable future?
The year 2023 will be a year in which fascistic Republicans try to investigate the Biden Administration to death, so our cause will be on defense. We should take heart that forecasts by most pundits during 2022 for a Republican red wave did not come true, so Democrats retained control of the Senate, with my favorite Senator, Reverend Rafael Warnock, retaining his seat. Dr. King would be so proud that this pastor of the Ebenezer Baptist Church where he presided will be a U.S. Senator for at least eight years. On Sunday President Biden spoke at Ebenezer Baptist Church go commemorate the King holiday and was the first sitting President to do so. The struggle this year will be hard, but we must prevail.
On this MLK Day I should remind my readers that California has been suffering an onslaught of horrific atmospheric rivers, juiced up by warmer than average Pacific Rivers, killing dozens of people this January. Also, a Warmer that average atmospheric regime across the South has led to bouts of severe storms and tornadoes where Dr. King protested and roamed. One of the worst events occurred in Selma, Alabama last week, a historic town for Civil Rights protests. More severe storms are forecast across the South this week. Again, the poor among us have been affected the most by this climate changed weather.
As stated from my posts from 2021 and 2022, MLK to my knowledge had no scientific idea that the issue of climate would become humongous later in the 20th and in the early 21st century. He would be horrified about the scientific truths that the Industrial Revolution have wrought. If he were alive today, knowing that we have a very hard road ahead, he would still believe that we shall overcome. This year we need to be optimistic and believe that indeed, we shall come to the end of that hard, long road, our journey ending at the sight of a green, sustainable city on a hill of much justice and peace.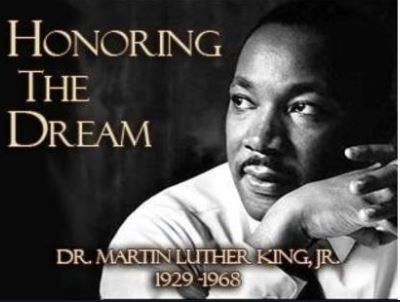 Related content and notes:
Here are some "ET's" recorded from around the planet the last couple of days, their consequences, and some extreme temperature outlooks, as well as any extreme precipitation reports:
Here is more new 2022 climatology:
Here is more climate and weather news from Monday:
(As usual, this will be a fluid post in which more information gets added during the day as it crosses my radar, crediting all who have put it on-line. Items will be archived on this site for posterity. In most instances click on the pictures of each tweet to see each article. The most noteworthy items will be listed first.)
If you like these posts and my work please contribute via the PayPal widget, which has recently been added to this site. Thanks in advance for any support.)
Guy Walton… "The Climate Guy"