The main purpose of this ongoing blog will be to track planetary extreme, or record temperatures related to climate change. Any reports I see of ETs will be listed below the main topic of the day. I'll refer to extreme or record temperatures as ETs (not extraterrestrials).😉
Main Topic: Green Investment Funds Pushing Money Into Fossil Fuel Firms, Research Finds
Dear Diary. When I had a 401k retirement fund back during the 2000s and 2010s, I was more than a little upset that some of my money was invested in oil companies in a highly diversified process. So, knowing more everyday about how capitalism works, I'm not shocked to find out that green investment funds have some money going towards fossil fuel companies. This situation needs to be fixed immediately!
For more details on this sad and disturbing set of affairs, here is a new Guardian article:
Green investment funds pushing money into fossil fuel firms, research finds | Investing | The Guardian
Green investment funds pushing money into fossil fuel firms, research finds
BlackRock and L&G among asset managers using funds with ESG label to invest in coal, oil and gas
By Phillip Inman @phillipinman
Tue 2 May 2023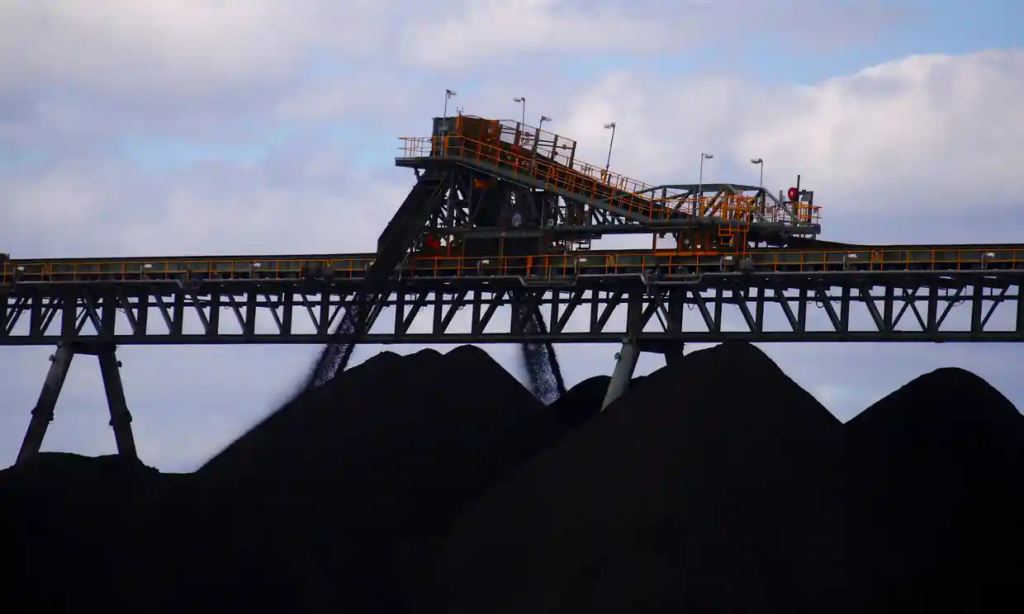 The new findings highlight the difficulties faced by savers who want to avoid investing in fossil fuels such as oil, gas and coal. Photograph: David Gray/Reuters
Investment funds branded as green or socially responsible are being used by some of the world's largest asset managers to invest hundreds of millions of pounds in fossil fuel companies, according to a report.
The research by the Common Wealth thinktank showed that the US fund managers BlackRock and State Street and the UK-based Legal & General were among asset managers to use funds with an "environment, social and governance" (ESG) label to invest in fossil fuel firms.
The leftwing thinktank said that despite claims that ESG funds offer a green and socially responsible option for investors, "the research shows these funds are significantly exposed to fossil fuel companies".
Between February and April this year, BlackRock, State Street and Legal & General alone were found to hold $1bn (£800m) in bonds issued by fossil fuel companies in their ESG funds.
Research by Sophie Flinders, a data analyst, found that more broadly ESG funds had invested more than $1.5bn in the bonds of top coal, oil and gas companies – raising questions about sustainability claims made by asset managers.
ESG funds account for a small portion of the world's assets under management, which reached $126tn in 2022, according to the data provider Morningstar.
A report by the accountancy firm PwC last year said fund managers were expected to increase their ESG-related assets under management to $33.9tn by 2026, from $18.4tn in 2021.
However, critics of ESG have accused the asset management industry of "greenwashing" as it seeks to attract ethical investors.
Mathew Lawrence, the director of Common Wealth, said existing financial sector strategies failed to offer a sufficient response to the climate emergency – with the scale of investment in clean energy through ESG funds falling far short of what was needed.
"The findings, though shocking, are not unexpected," he said. "This is a feature rather than a bug from the ESG logic, which is concerned less with driving real material change in the economy, including decarbonisation, and instead is focused on managing financial risk and reducing financial impacts."
Flinders used lists of bonds compiled by the German campaign group Urgewald, before cross-checking them with data from the financial information provider Refinitiv eMaxx at a fund level to arrive at a figure for the value of ESG bonds invested in fossil fuel firms.
State Street did not respond to a request for comment.
BlackRock said it clearly disclosed the objectives of its funds. A spokesperson said its funds "provide investors with choice in how they make sustainable investments, whether that be in clean energy, investments that explicitly exclude fossil fuels or those that are more broadly diversified, including investments in issuers that are actively transitioning."
Legal & General Investment Management said it invested in fossil fuel firms to actively encourage their transition to more sustainable energy sources. It argued that some coalmining businesses invested in renewable energy, and that with "active engagement" investors could speed up the shift away from fossil fuels.
A spokesperson said: "We believe investing to support companies to make the transition to a low-carbon world will have a greater impact on real-economy emissions than simply divesting."
Here are some "ET's" recorded from around the planet the last couple of days, their consequences, and some extreme temperature outlooks, as well as any extreme precipitation reports:
Here is some brand-new April 2023 climatology:
Here is more climate and weather news from Wednesday:
(As usual, this will be a fluid post in which more information gets added during the day as it crosses my radar, crediting all who have put it on-line. Items will be archived on this site for posterity. In most instances click on the pictures of each tweet to see each article. The most noteworthy items will be listed first.)
And from the Weather Department:
Other Interesting Stuff:
If you like these posts and my work please contribute via the PayPal widget, which has recently been added to this site. Thanks in advance for any support.)
Guy Walton… "The Climate Guy"