This week's main subject is climate change induced drought. Dr. Michael Mann this week released an article on attribution, which I cited in my post Drought or Deluge:
https://guyonclimate.com/2017/03/28/drought-or-deluge/
In Drought or Deluge we discussed how in the United States droughts lasting up to about five years over the last couple of decades were ending via heavy precipitation when jet stream patterns change. Dr. Mann discusses this in his technical  article:
http://www.nature.com/articles/srep45242
So, when droughts begin, due to climate change or global warming, what is the tendency of the progression or evolution of dry weather leading to parched farmland and low reservoirs? Essentially from the Mann article carbon pollution affects the jet stream such that ridges of high pressure aloft start to build and get stronger earlier in the spring season than in the past when relatively colder conditions prevailed. Logically, if a ridge of high pressure gets stuck over an area for too long, Walla, a drought will develop.
It makes sense that as global temperatures get warmer soil temperatures will warm only aiding to dry conditions faster. I first heard the term "flash drought" in 2012 when the record warm March of that year quickly led to very dry conditions over the nation's heartland. The term was first used in 2000 to describe the rapid onset of extreme drought conditions in Oklahoma and Texas. Flash droughts can reach peak intensity in a matter of weeks while conventional droughts, ones that most people dealt with before the global warming trend began in earnest before 1980, may take months or years to develop. Because flash droughts usually occur during the growing season, they are devastating. Lately soils can dry out so fast farmers don't know what's hit them.
There was news on 3/29 that portions of New Mexico have been hit by an early spring flash drought. New Mexico saw scores of record highs in March 2017. The eastern part of the state saw some maxes near 90, while arid areas saw no rain for the month. Record heat goes hand in hand with producing a flash drought.
For more on the flash drought in New Mexico see: http://www.lcsun-news.com/story/news/2017/03/29/new-mexico-hit-flash-drought-weather-phenomenon/99803862/
It will be interesting to see where and how fast drought areas develop this year given how warm the late winter/early spring has been.
We will revisit the topic of climate change related droughts in the future.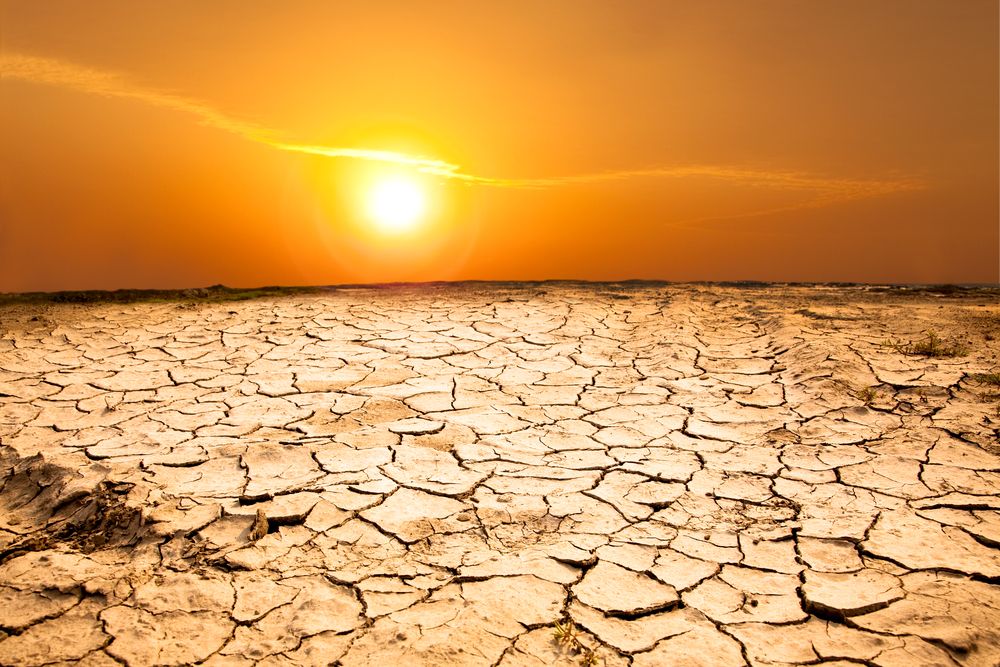 The Climate Guy