Sunday November 5th… Dear Diary. Since NCEI data got processed through 11/1/17 today I made it official… The "Streak" of consecutive months of more record daily high mixes than minimums for the U.S. has reached 35 months:
The ratio of DRHMX to DRLMN was approximately 15 to 9 but would be higher if it were not for a cold snap at the end of the month. Here I did foresee a weather pattern that would produce some record lows on 10/26: https://guyonclimate.com/2017/10/26/fall-heat-and-cold-diary-october-26-31-2017/
In my home town of Atlanta I noted that we officially got our first freeze on 10/30 at 32F, which is a couple of weeks earlier than the average freeze for Hartsfield International on 11/10, but not a record for the date. We'll see how long it takes to get our next freeze after this warm pattern for November ends.
Let's look at how the chilly record count stats added up for the cold snap (10/27-30, 2017):
124 DLMN    193 DLMX   103 DHMX   109 DHMN
Most of the record cold occurred in the Plains in the wake of a strong front while record warmth simmered in the West. It can still get chilly enough to see more cold than heat across the nation, but lately those periods are getting shorter and less frequent. As a reminder the 500 mb pattern looked like this in association with the cold snap: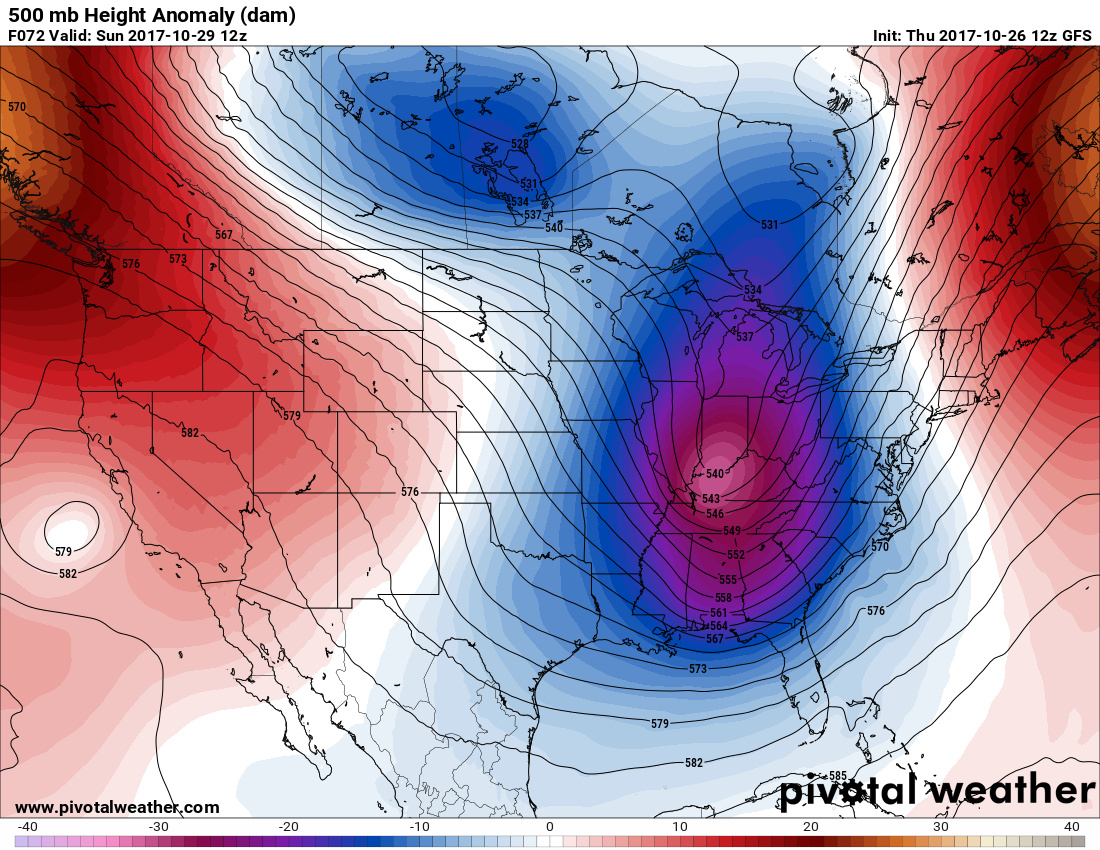 For this coming week we see this warm pattern across the South:
It looks like there will be plenty of records set across the South looking at forecast guidance for Monday:
I'm not that impressed with the arctic air filtering into Montana and the northern Plains, but we might see a couple of reports of record lows there in the days to come.
Here is one more warm nugget from Bob Henson: Since records began in 1898, Dallas-Fort Worth had never before hit 90F in November. Now they've done it on 3 of the last 4 days: 94F Thursday, 90F Saturday, and 94F Sunday. #globalwarmingplot
The Climate Guy
Saturday November 4th… Dear Diary. A record warm air mass persists from Texas through the Southeast. At my home town, Atlanta, the daily max record of 80F was tied today, which was last set in 2016. Indeed, we have seen back to back warm falls across the South. Sunday will feature more near record warm temperatures across the South where more records should fall:
It's possible for a few record lows to be set from Montana into North Dakota where an arctic air mass is filtering into the nation.
I may add more to this post today if I see some relevant information.
The Climate Guy
Friday November 3rd… Dear Diary. As I surmised in late October the weather pattern going into November east of the Rockies would be warm, but there would be no widespread record heat. There is, however, a significant enough heat dome over Texas to produce an astounding record. Behold:
Yesterday's (11/2) high of 94F at Dallas, TX (DFW) easily eclipsed a news monthly record max for November. The latest 90F reading at DFW was 10/22/1939…records kept since 1898.
I'll emphasize here that prior to yesterday there had been no 90F degree reading at Dallas let alone a reading of 94F during November. Let's look at the 500 mb ridge from 11/2/17 to see what was going on to produce this much heat so late in the year: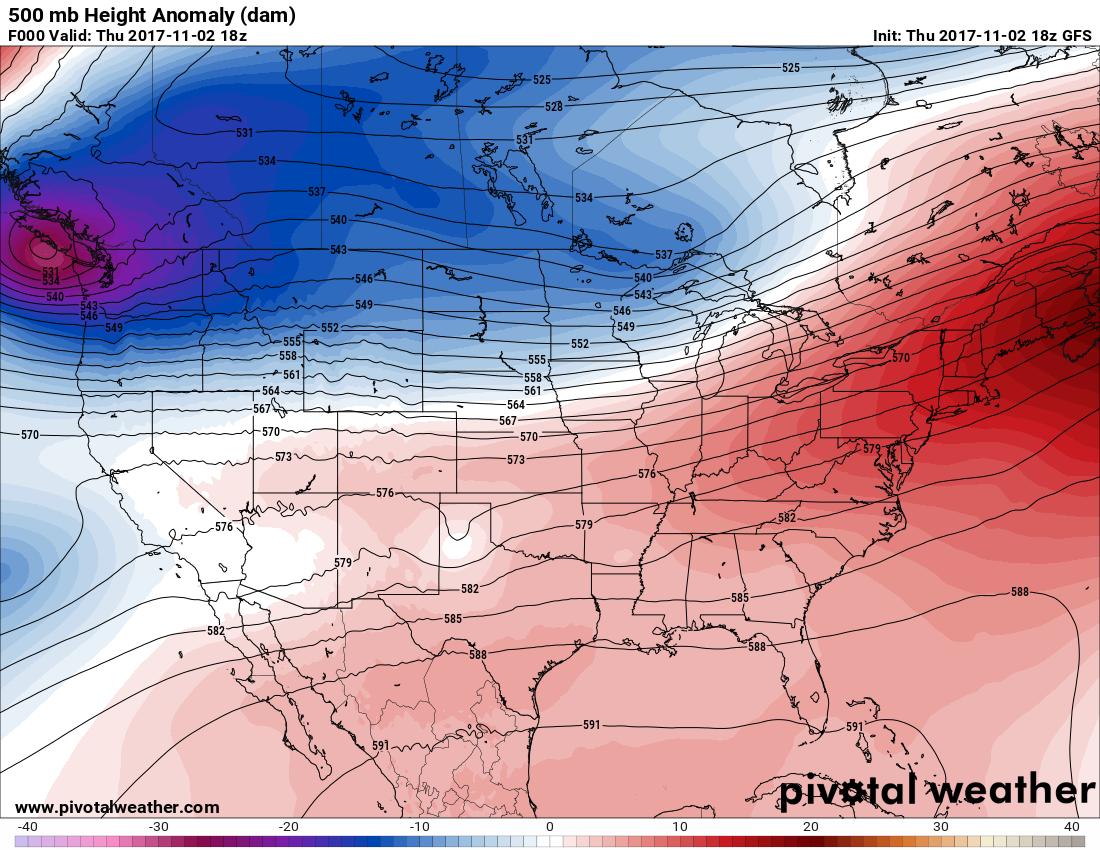 This pattern looks fairly innocuous. What about at 850 mb?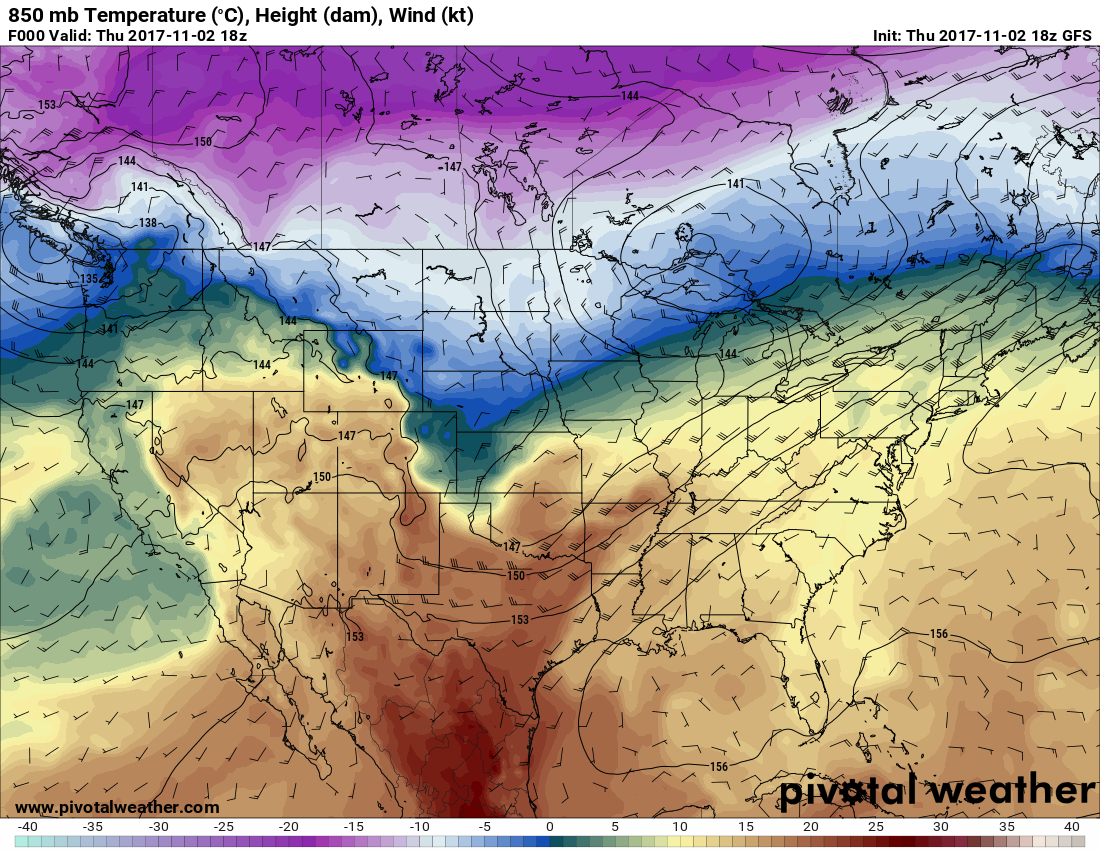 Sure enough ahead of a front we see readings at 850 mb near +20C across Texas, what would be required to see readings above 90F at the surface. Lesson learned here, you must look at all levels of the atmosphere to forecast and uncover record heat or cold.
Today a huge government  report came out about climate change:
https://www.nytimes.com/2017/11/03/climate/us-climate-report.html?action=Click&contentCollection=BreakingNews&contentID=66039007&pgtype=Homepage&_r=0
Just about every day more reports nail down the science linking global warming with carbon pollution. Today's report is very significant. Quoting Bob Henson's Weather Underground Blog:
https://www.wunderground.com/cat6/blockbuster-assessment-humans-likely-responsible-virtually-all-global-warming-1950s
"Humans are likely responsible for 93 – 123% of Earth's net global warming after 1950, says a blockbuster climate report issued on Friday. The Climate Science Special Report is the first product released by the Fourth National Climate Assessment (NCA); the core assessment itself, focusing on impacts, will be released in 2018. The NCA is an congressionally mandated quadrennial effort by hundreds of U.S. scientists to assess how the climate is changing in the United States. The project is carried out by the U.S. Global Change Research Program. Preparation of the report included workshops around the nation, a public-comment period on the draft, and a technical review spanning 13 agencies."
I'll add more to this post today as relevant information crosses my radar.
The Climate Guy
Thursday November 2nd… Dear Diary. Today's post will be short but not so sweet. What sticks in my craw today is that the climate change denying GOP has proposed that Federal tax incentives for electric vehicles be cut:
http://www.businessinsider.com/gop-tax-bill-kills-ev-credit-bad-news-tesla-2017-11
Sigh…
In other news the best graphic I came across today in association with October 2017 U.S. climate data comes from Brian Brettschneider(@Climatologist49):
Looking at the graphic there was only one small area of below average temperatures in the West. It's no wonder that portions of the Northeast and southern Canada had their warmest October on record. Alaska was also very mild.
I'll have more information tomorrow.
The Climate Guy
Wednesday November 1st, 2017… Dear Diary. Since today is the first of the month, I'll be posting some October climate statistics. Before doing so here is a powerful message from someone who represents the best of the next generation trying to take responsibility for what happens to our future. Over the last year I have become impressed with Rob McGregor: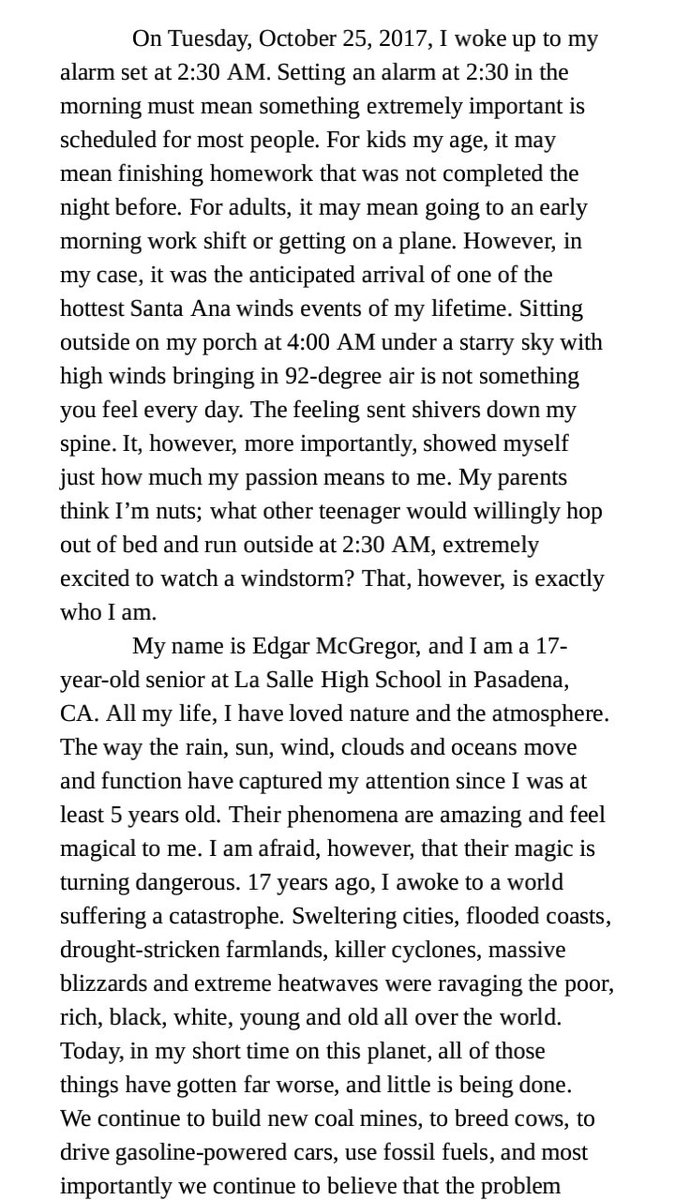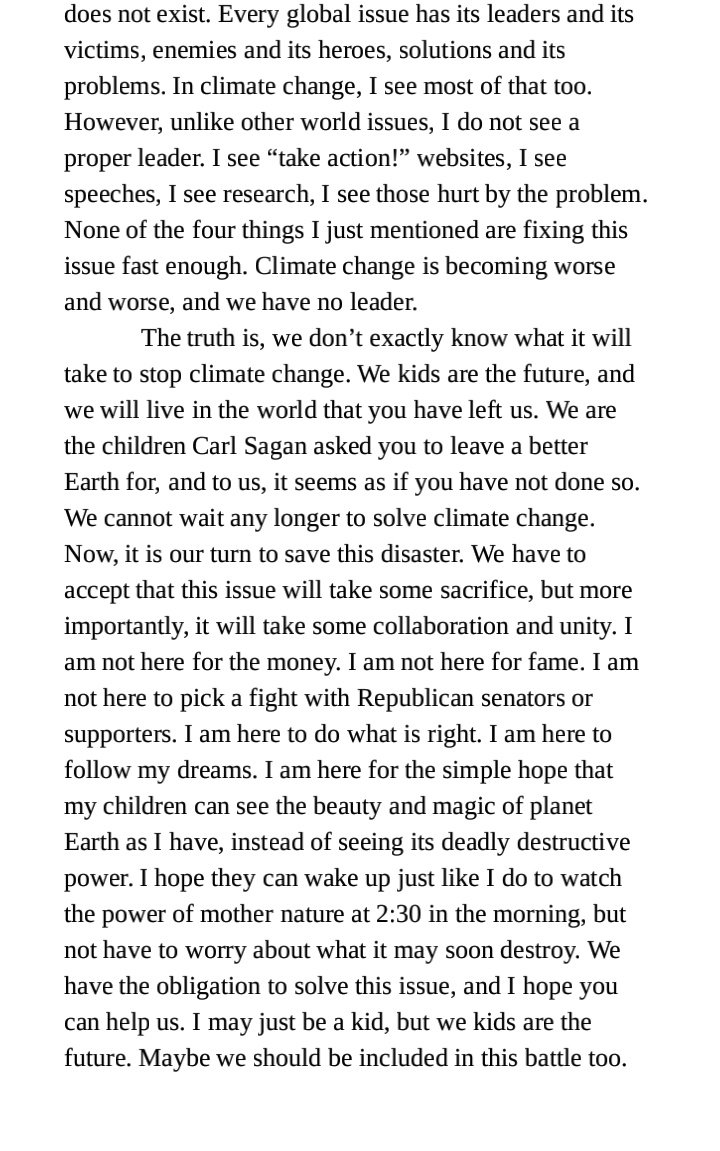 Here is what I am seeing today as far as those October climate statistics go. First October 2017 was extraordinarily warm in the Northeast. This graphic is from Bill Karins of NBC: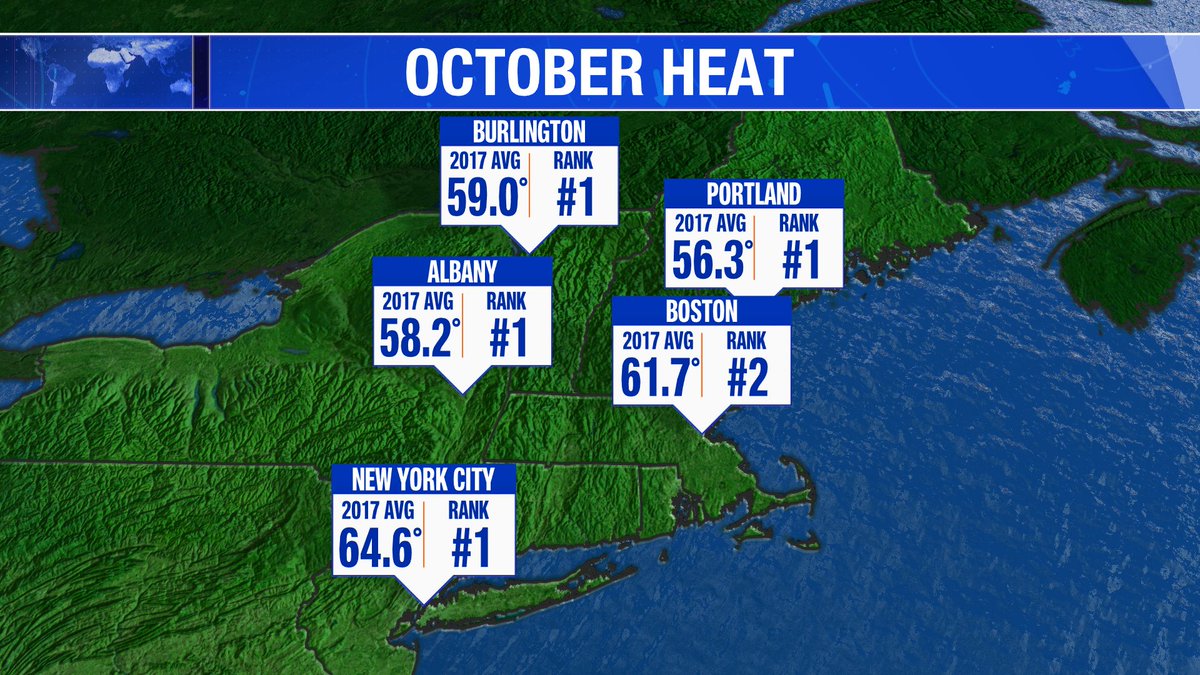 Keep in mind that these rankings have taken place since 1850.
It was warm and dry across Southern California: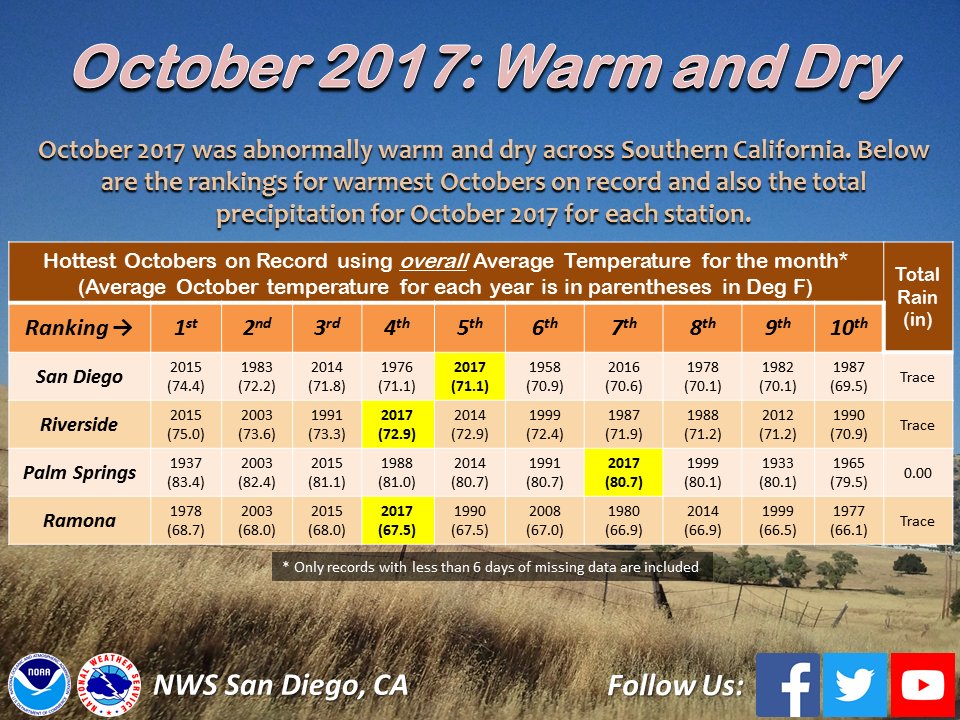 It was also warm northeast of the border. According to Patrick Duplesses Halifax,  Gaspe, and Montréal had their warmest October on record:
On a cold note in the last day of October 4.6% of the lower 48 states woke up to snow cover, the highest since 2013 according to MDA Weather Services:
From Zack  Labe: On the last day of October Arctic sea ice extent was at its third lowest: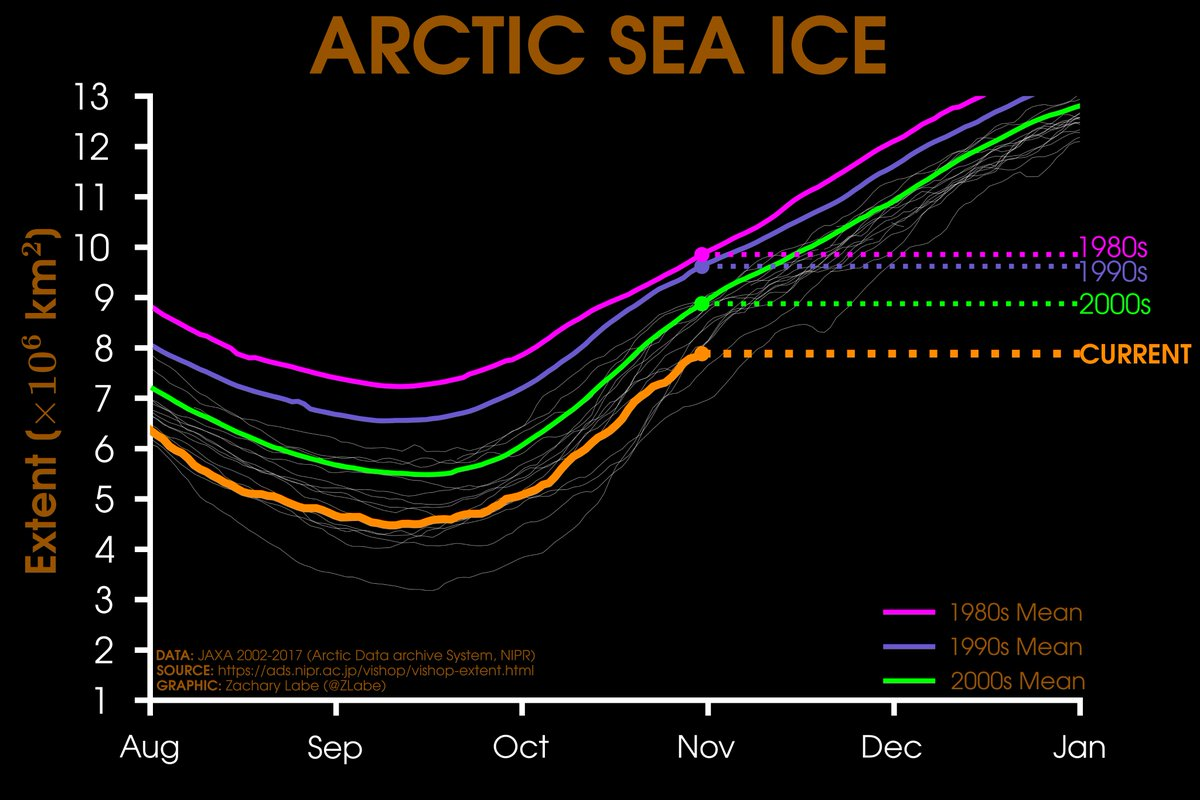 I will be adding information to this post as it crosses my radar.
The Climate Guy