Monday September 7th… Dear Diary. The main purpose of this ongoing blog will be to track United States extreme or record temperatures related to climate change. Any reports I see of ETs will be listed below the main topic of the day. I'll refer to extreme or record temperatures as ETs (not extraterrestrials).😉
Main Topic: Santa Ana And Diablo Winds Kick In Tuesday… Notes On Heatwave Chort And The West From Labor Day
Dear Diary. Conditions across portions of the West indeed became critical on Sunday due to extreme all-time record September heat, exacerbating wildfires. The Creek Fire caused about 200 people to be evacuated in one of the largest air rescue operations in California's in California's history.
Conditions across the West will be about the same today, but for the Rockies and points east of California and Oregon there is hope on the horizon. An early session cold shot with some snow should put an end to the fire threat in the Rockies. Easterly winds will cool the big cities of Phoenix, Salt Lake City, and Las Vegas on Tuesday.
Unfortunately, these same easterly winds will be Santa Ana and Diablo winds, which in California downslope and dry out lower elevations. These will be interacting with continued record heat to make conditions worse for firefighters who are already dealing with a near unimaginably bad situation.
As far as National Weather Service advisories go, we continue to see snow advisories next to that of fire on Labor Day.
Residents of the Rockies will see a whiplash weather pattern of fire today and snow tonight into Tuesday. Heat warnings will extend all the way to the coast today where locals will try to cool off this Labor Day Holiday.
And any relief will be connected to easterly winds that will exacerbate fires:
Just like the last two days, I will be listing notes with linked articles on this dangerous weather situation today in the space below. Newer and more recent items will be added at the top of this list as we roll through Labor Day:
Here are some more of the most recent "ET" reports from Monday: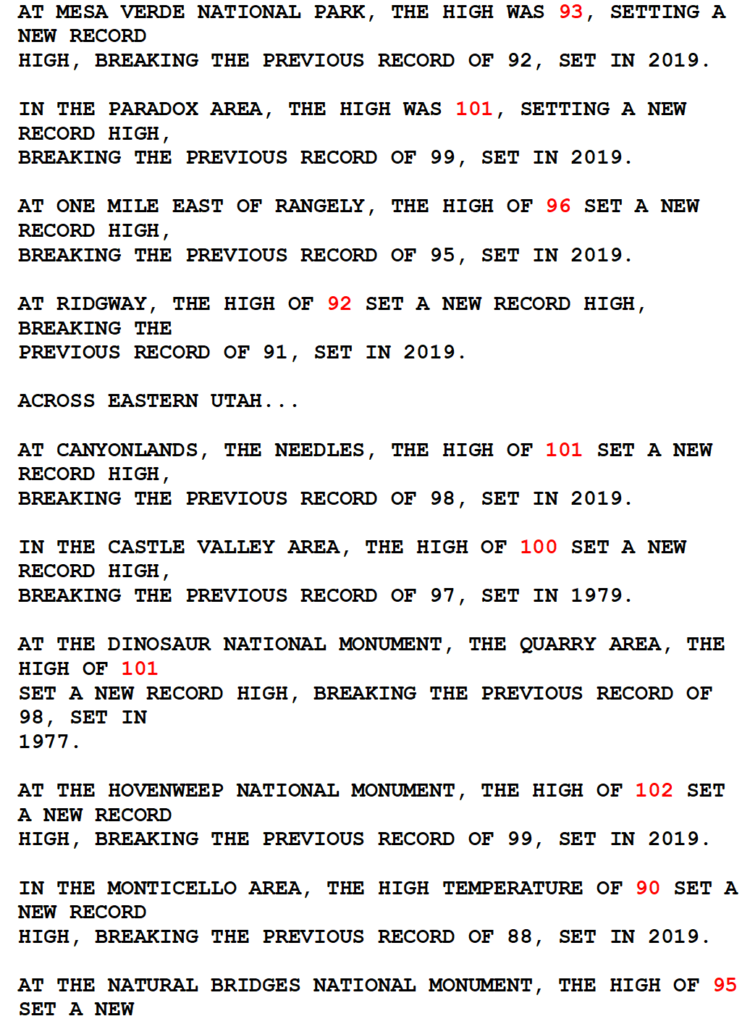 Here is more climate and weather news from Monday:
(As usual, this will be a fluid post in which more information gets added during the day as it crosses my radar, crediting all who have put it on-line. Items will be archived on this site for posterity. In most instances click on the pictures of each tweet to see each article. The most noteworthy items will be listed first.)
Now here are some of today's articles and notes on the horrid COVID-19 pandemic:
(If you like these posts and my work please contribute via the PayPal widget, which has recently been added to this site. Thanks in advance for any support.)
Guy Walton "The Climate Guy"