The main purpose of this ongoing blog will be to track planetary extreme or record temperatures related to climate change. Any reports I see of ETs will be listed below the main topic of the day. I'll refer to extreme or record temperatures as ETs (not extraterrestrials).😀
Main Topic: Just 25 Urban Areas Account For More Than Half Of Carbon Pollution Worldwide
Dear Diary. Some interesting new research indicates that just 25 megalopolis areas account for more than half of ongoing carbon pollution…and most of these are in China. I'm afraid that some oil interests may jump on this data, muddying political waters enough such that action by the United States on climate might be delayed or stymied yet again. After all, it maybe argued, if China can't get their carbon house in order, why should we make any sacrifices?
I've heard this last sentence over and over again for decades. This is not to let China off the carbon hook. They should be responsible for their pollution. Rather, this research can be used to concentrate efforts for change where they are most needed.
Here are more details from The Hill:
https://thehill.com/policy/transportation/562544-study-25-cities-account-for-majority-of-urban-greenhouse-gas
Study: Just 25 cities account for majority of global urban greenhouse gas emissions
BY ZACK BUDRYK – 07/12/21 12:43 PM EDT
Just 25 cities comprise more than half of greenhouse gas emissions from a sample of 167 urban centers, according to research published Monday in the journal Frontiers in Sustainable Cities.
Researchers analyzed a sample of 167 cities and metropolitan areas in 53 countries, including more cities from countries that are major emitters, such as China, the U.S. and India. They then compared the cities' respective levels of progress in carbon reduction based on 2012 and 2016 emissions inventories, in combination with their short and long-term reduction targets.
The researchers found that 25 cities accounted for 52 percent of the sample's emissions. All but three of the 25 — Moscow, Istanbul and Tokyo — were located in China, including major cities such as Shanghai and Beijing.
However, researchers wrote, the analysis also found per capita emissions are higher in cities located in wealthier countries compared to developing nations. This aligns with total contributions to worldwide emissions, which are higher overall from China but higher per capita from the U.S.
When researchers broke down the missions by source, they found that stationary energy uses like fuel and electricity for residential, commercial and industrial buildings were responsible for up to 80 percent of North American and European emissions. In about one-third of the cities analyzed, more than 30 percent of emissions were from road travel, while rail, water and air transportation comprised less than 15 percent of emissions.
In cities in developing countries, meanwhile, urbanization has led to increased vehicle traffic and growing transportation sectors, leading to a larger share of emissions from those sources.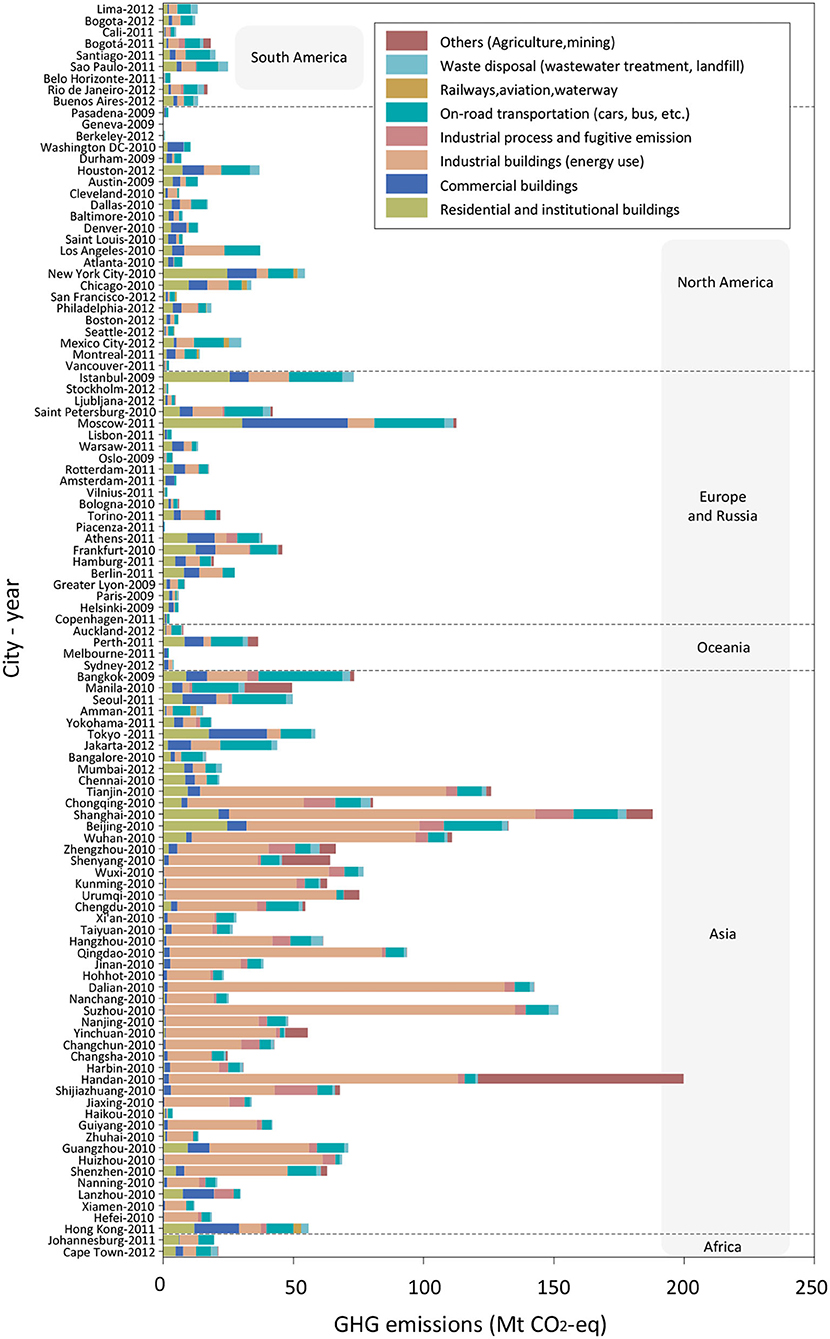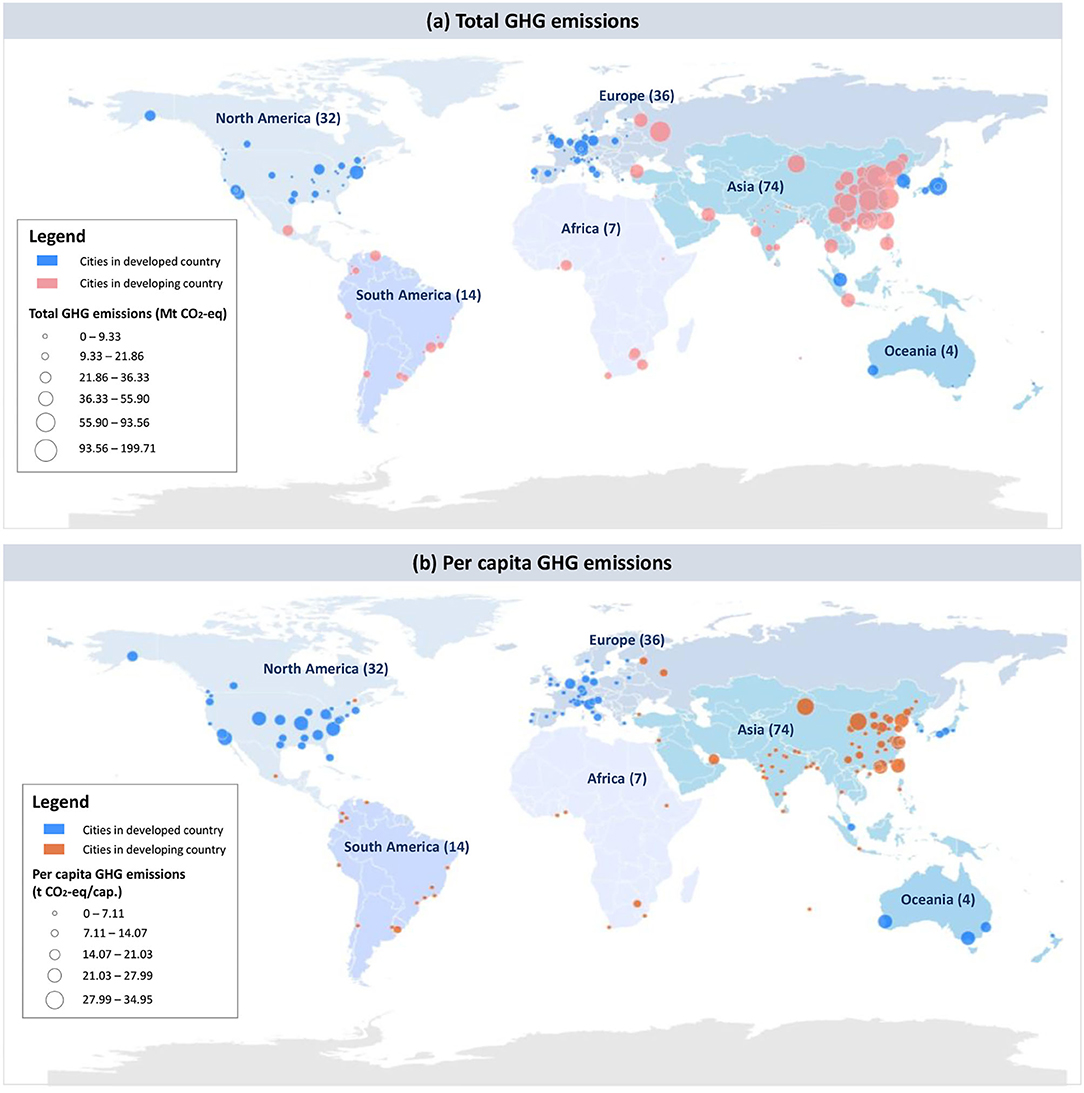 Comparatively, researchers found that waste disposal accounted for a smaller share of emissions, but added, "It should be noted that technology advance in waste treatment and emission capture and reuse need further development toward carbon-neutral waste disposal and recycling systems."
The research comes as U.S. officials have emphasized that to achieve global emissions goals, they must have cooperation from their Indian and Chinese counterparts.
U.S. climate envoy John Kerry has said that Beijing is "not doing enough" to address climate change. However, he has also emphasized that the White House views overall tensions with China as separate from efforts at international cooperation on climate change.
For a change, here is an "ET" dot map:
Also:
Here is some more June 2021 climatology:
Here is more climate and weather news from Tuesday:
(As usual, this will be a fluid post in which more information gets added during the day as it crosses my radar, crediting all who have put it on-line. Items will be archived on this site for posterity. In most instances click on the pictures of each tweet to see each article. The most noteworthy items will be listed first.)
Now here are some of today's articles and notes on the horrid COVID-19 pandemic:
(If you like these posts and my work please contribute via the PayPal widget, which has recently been added to this site. Thanks in advance for any support.)
Guy Walton "The Climate Guy"