The main purpose of this ongoing blog will be to track planetary extreme or record temperatures related to climate change. Any reports I see of ETs will be listed below the main topic of the day. I'll refer to extreme or record temperatures as ETs (not extraterrestrials).😉
Main Topic: Record Fall Heat Slated For Portions Of The U.S. This Week
Dear Diary. Going into early October we haven't historically had any extensive deadly heatwaves across the United States…at least not yet. Nevertheless, as the Earth slowly warms due to carbon pollution deadly heat could make inroads well into October by mid century. This week will be a reminder of this forecast in some locations even though heat won't quite be significant enough to cause health problems if everyone takes proper precautions.
To start off this week we see a ridge building into the central and northern Plains with no signs of modified polar air moving southward from Canada: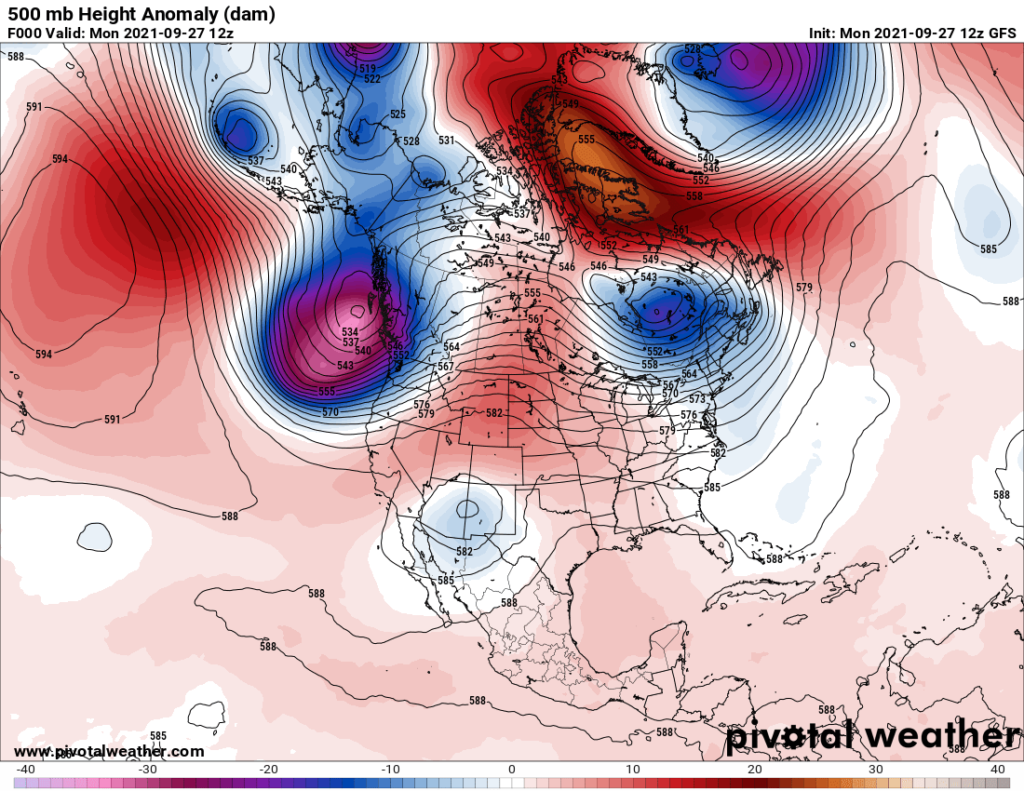 This weather pattern will translate to some near record heat at the surface:
By Friday an eye opening (for meteorologists) strong ridge will be building from the Southeast northward through Hudson Bay and points further north: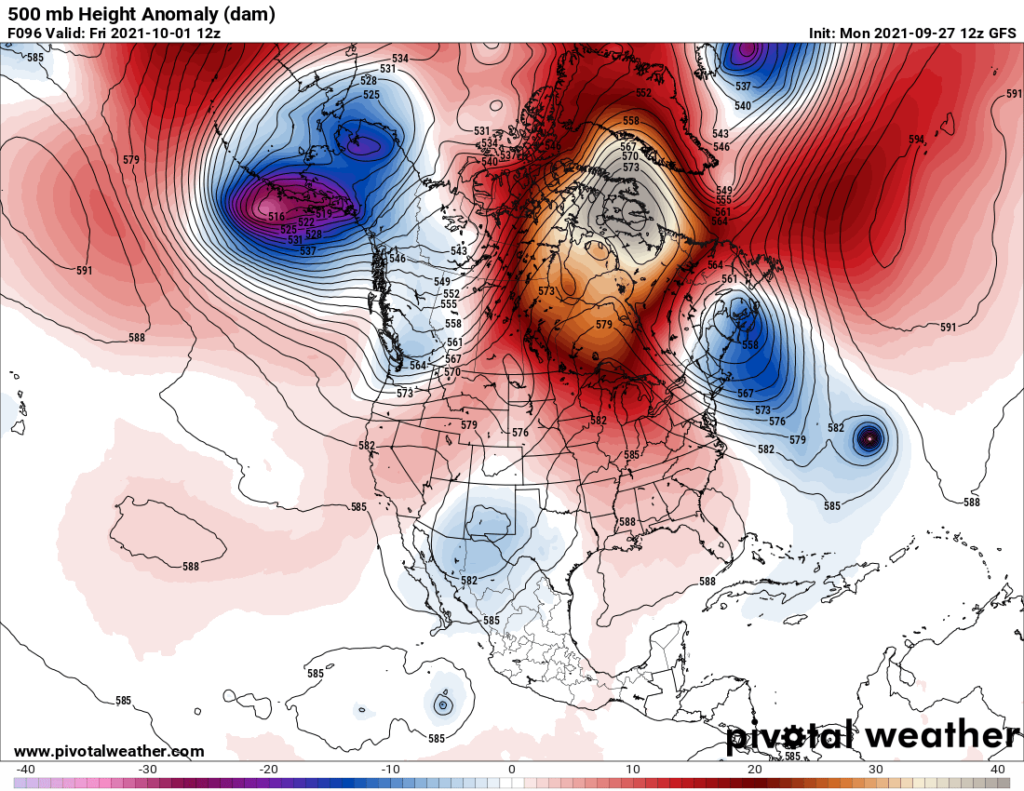 The European model continues to be impressive going out through next weekend:
We'll see how many records we rack up, and you know I will be reporting on those for this week and beyond.
Here is more climate and weather news from Monday:
(As usual, this will be a fluid post in which more information gets added during the day as it crosses my radar, crediting all who have put it on-line. Items will be archived on this site for posterity. In most instances click on the pictures of each tweet to see each article. The most noteworthy items will be listed first.)
Now here are some of today's articles and notes on the horrid COVID-19 pandemic:
(If you like these posts and my work please contribute via the PayPal widget, which has recently been added to this site. Thanks in advance for any support.)
Guy Walton "The Climate Guy"