The main purpose of this ongoing blog will be to track planetary extreme, or record temperatures related to climate change. Any reports I see of ETs will be listed below the main topic of the day. I'll refer to extreme or record temperatures as ETs (not extraterrestrials).
Main Topic: Atmospheric CO2 Goes Above The 420 PPM Mark
Dear Diary. About once a week I keep tabs on the concentration of atmospheric CO2 as measured at Mauna Loa, Hawaii, on the following web site:
It didn't shock me at all to see that concentrations of CO2 had moved above the 420 parts per million threshold on Sunday. I still haven't seen any real signs that the rate of rise has slipped significantly below approximately 2.5 ppm per year since the 1990s, unfortunately. The following tweet caused a bit of a stir on social media:
This morning that carbon number was even worse:
It seems just like yesterday that concentrations of CO2 slipped above 400 ppm, then 410 ppm. I wonder what Bill McKibben is doing now, shaking his head or banging it against a wall? After all, his organization is called 350.org, recommending that CO2 atmospheric concentrations fall back to 350 ppm. In order to do that we would need massive worldwide carbon capture efforts, which are probably beyond our energy and technological capabilities.
Every little tick going towards 450 ppm will mean that it will be that much harder to stabilize our climate. Dr. Katherine Hayhoe reminded us of this, just pertaining to sea level rise, responding to my initial 2/13 tweet: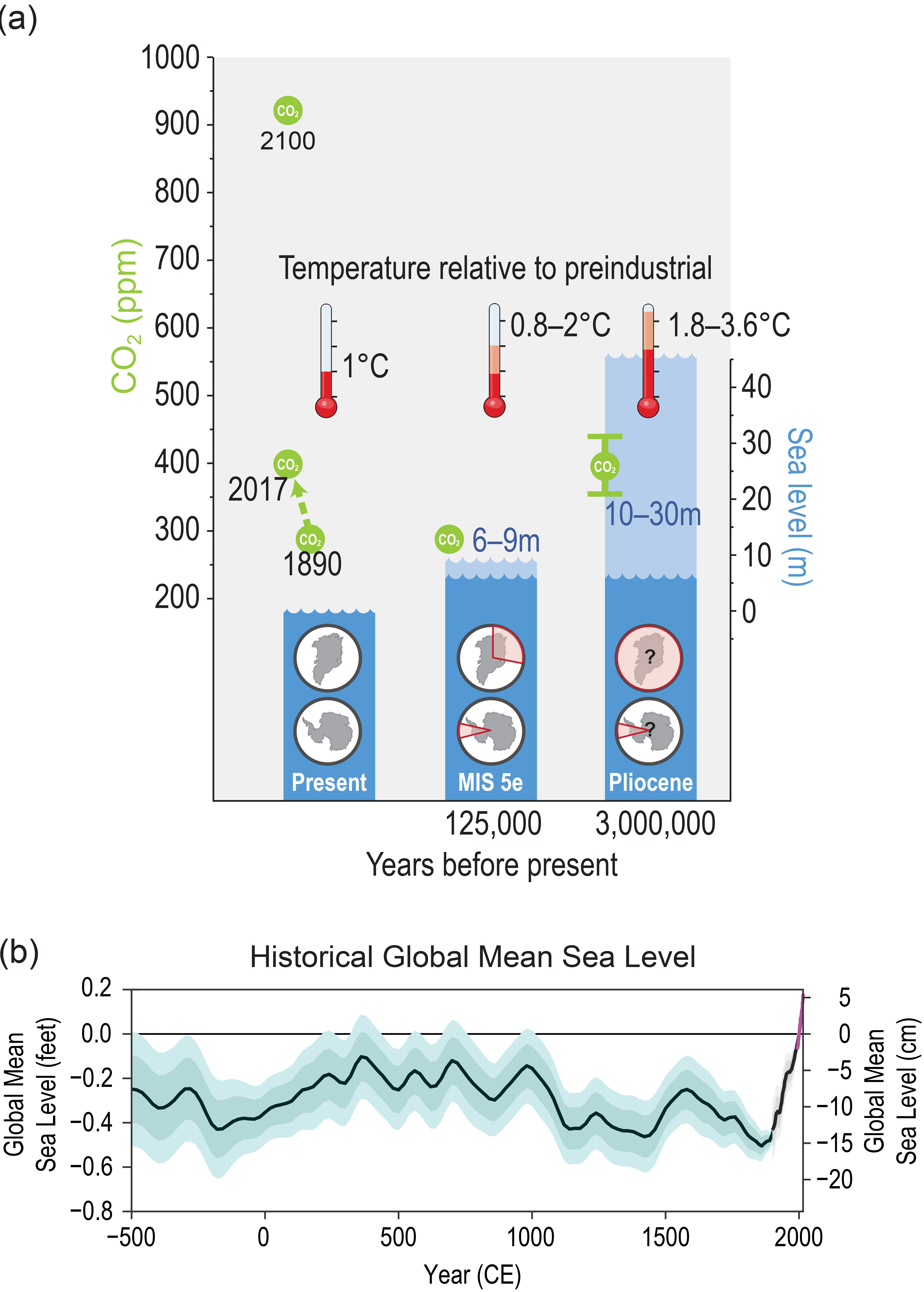 We will continue to keep tabs on this important carbon measure as we move through the 2020s.
Here are some "ET" reports from Tuesday:
Here is more January 2022 climatology:
Here is more climate and weather news from Tuesday:
(As usual, this will be a fluid post in which more information gets added during the day as it crosses my radar, crediting all who have put it on-line. Items will be archived on this site for posterity. In most instances click on the pictures of each tweet to see each article. The most noteworthy items will be listed first.)
Now here are some of today's articles and notes on the horrid COVID-19 pandemic:
(If you like these posts and my work please contribute via the PayPal widget, which has recently been added to this site. Thanks in advance for any support.) 
Guy Walton "The Climate Guy"