The main purpose of this ongoing blog will be to track planetary extreme, or record temperatures related to climate change. Any reports I see of ETs will be listed below the main topic of the day. I'll refer to extreme or record temperatures as ETs (not extraterrestrials).😉
Main Topic: Update on Asian Heatwave
Dear Diary. To start out a new week there has been some good news. Heat across most of China has abated, but extremely hot conditions will persist in Southeast Asia looking at the state of the heat dome affecting the region. Here is what we saw on April 18th from my last post on this eastern and southern Asia event:
Extreme Temperature Diary- Tuesday April 18th, 2023/Main Topic: India Is Coping with Extreme Heat – Guy On Climate
Here is the same chart from this Sunday:
A cooler trough (as represented by blue colors) has slipped into India and China. Notice that later this week the thing does not affect (or cool) southeastern Asia: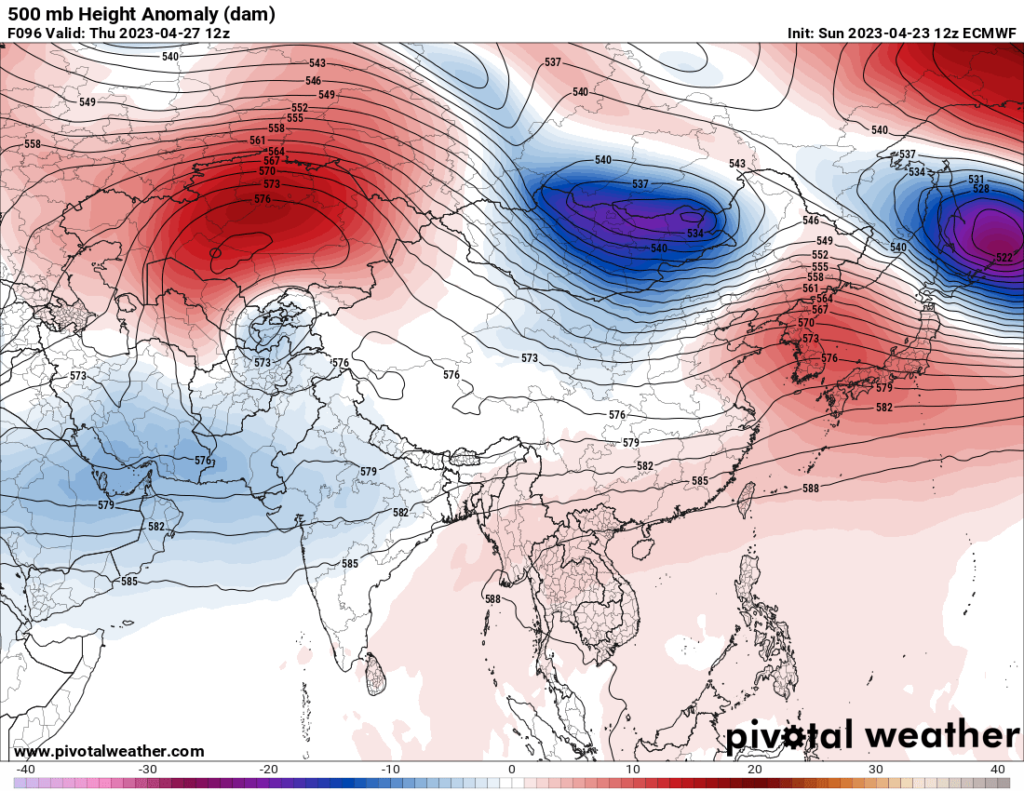 Here are some of the latest observations by Maximilliano Hererra:
I'll have more on this heatwave later this week as it gets reported by any news sources.
Here are some other "ET's" recorded from around the planet the last couple of days, their consequences, and some extreme temperature outlooks, as well as any extreme precipitation reports:
Here is more climate and weather news from Sunday.
(As usual, this will be a fluid post in which more information gets added during the day as it crosses my radar, crediting all who have put it on-line. Items will be archived on this site for posterity. In most instances click on the pictures of each tweet to see each article. The most noteworthy items will be listed first.)
If you like these posts and my work please contribute via the PayPal widget, which has recently been added to this site. Thanks in advance for any support.)
Guy Walton… "The Climate Guy"