Overnight Thursday/Friday Updates…
Dear diary. This Irma nightmare keeps getting worse. I can't sleep before posting the latest model data. From here on out I'm just going to depict where Irma's center is forecast to be near a major city from model run to model run. The first, of course is Miami. The operational 00Z FRI GFS has shifted a tad further west from the prior model run, and has a worst case scenario category 5 hurricane eye wall moving north from the Keys just west of Miami: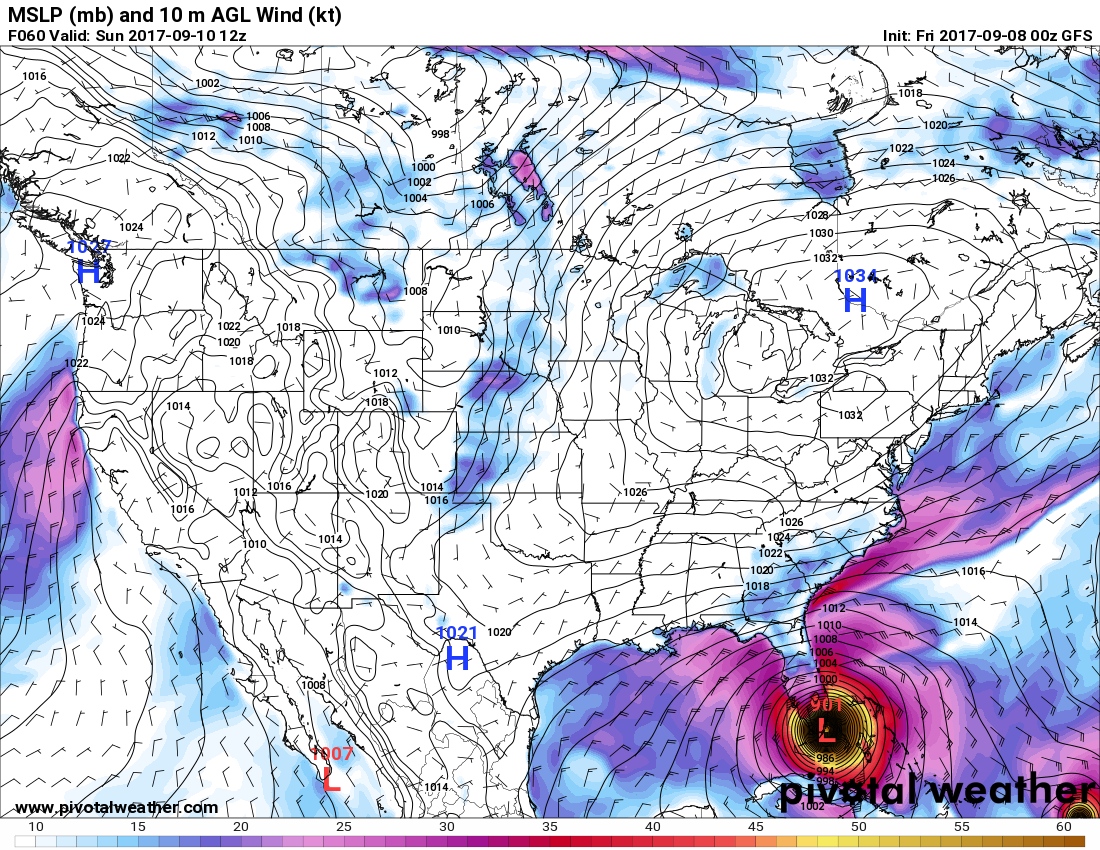 The pressure is probably too low here around 900 Mb.
Well here's a bit of good news if there is any. The "better" operational 00Z European model weakens Irma near Cuba then hooks the thing north near Key West with a landfall in the swampy everglades. Should Irma make a landfall in southwest Florida, even as a category five storm, Miami would not bear the worst brunt of the eye wall. There would still be extensive damage all the way north to Atlanta, though in association with this model run: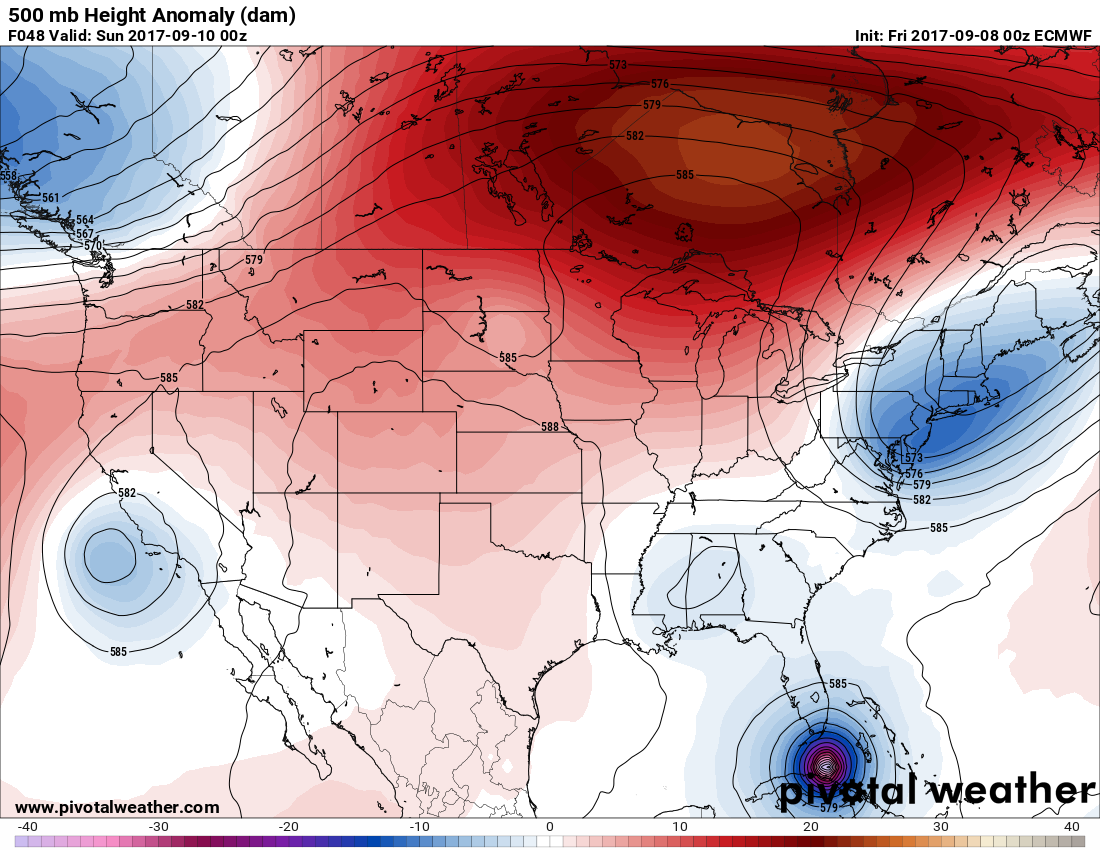 The Climate Guy
Thursday Evening Updates…
Dear diary. It's so hard to write this. There's no reason why Irma's eye  will not move just west of Miami putting that city in the worst possible scenario. The official NHC forecast has been shifted west due to the afternoon guidance of the hurricane models, European model, and GFS. It appears that the entire peninsula of Florida and much of Georgia will see hurricane force winds. The only glimmer of good news here is that perhaps coastal areas of South Carolina won't be hit as hard as forecast last night. I'm very concerned that Irma will maintain category five winds all the way into south Florida looking at extremely warm sea surface temperatures around 90F around the southern part of the Florida Peninsula. Pressures forecast by the GFS are probably overdone, but Irma may have a central pressure around 910 Mb coming into the Keys if the circulation doesn't (but hopefully) get discombobulated by either Cuba, shear from a disturbance that will hook the thing right into Florida, or dry air marking its way south. Here is the closest Irma comes to Miami forecast by this afternoon's (18Z) operational GFS:
There may actually not be a second landfall if Irma splits the Florida peninsula. Here is the same GFS forecast for the closest approach to Savannah:
Here are those hurricane models showing a westward shift in Irma's forecast path: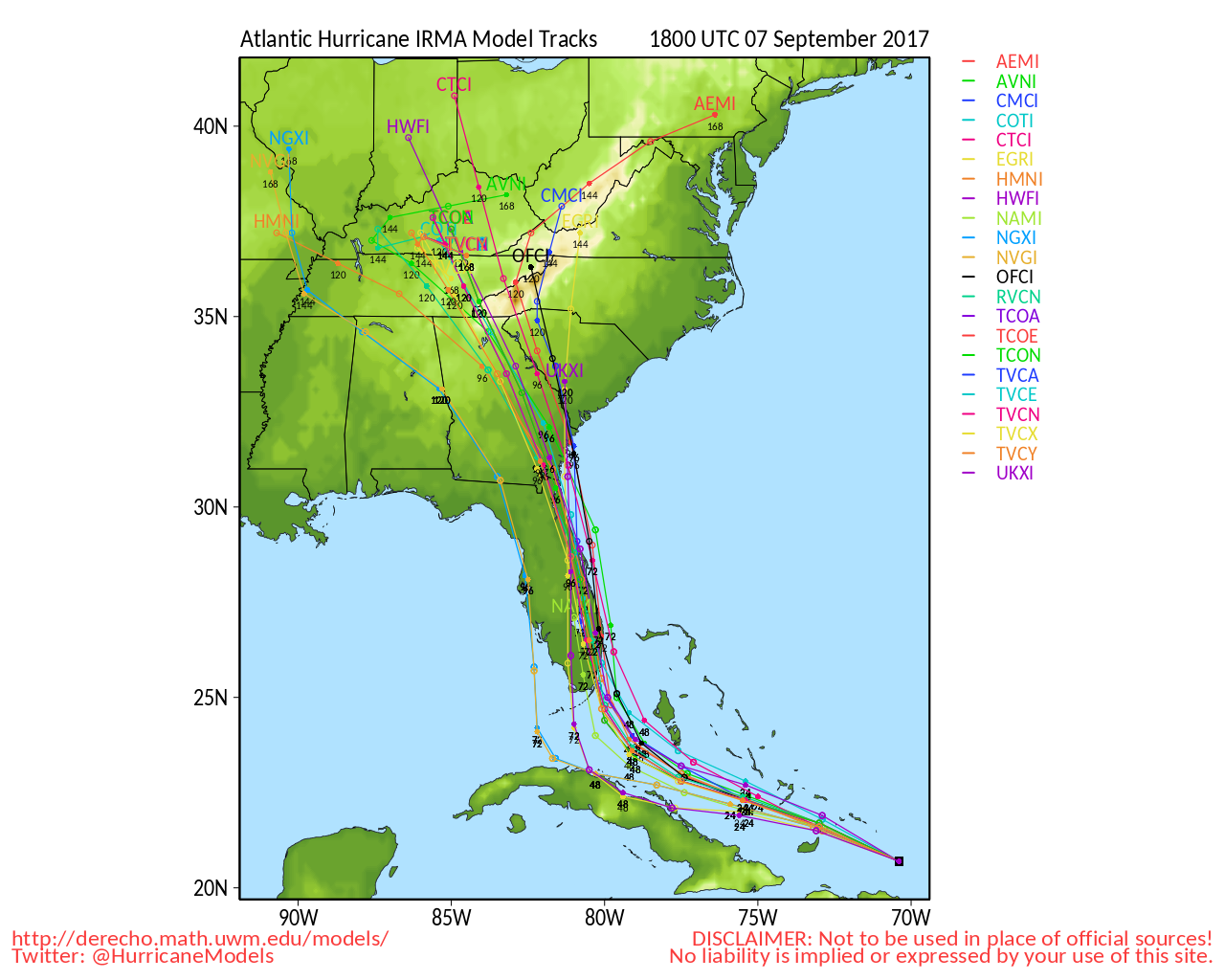 Except for perhaps weakening Irma to a category 4 storm, I can't disagree with the latest NHC forecast:
With all of the above in mind here are my adjusted forecasts: 
Chance of sustained winds above 120 mph:
East part of Florida… Miami northward to Daytona Beach: 90%
Chance of sustained winds above 100 mph:
West and central part of Florida south of Big Bend area to Jacksonville including Tampa: 80%
Savannah: 50%
Chance of hurricane force (74 mph) winds:
Macon: 80%
Atlanta: 60%
Ashville: 50%
Please follow The Weather Channel and your local National Weather Service forecast for better details.
The Climate Guy
Thursday September 7th…
Dear diary… Get out! Like other experts and government, officials I'm advising residents of Dade and Brevard counties to evacuate. If Irma's eye wall comes from the south and hugs the Florida east coast, as now is indicated by most model guidance, there will be almost unimaginable damage. Should the eye wall move inland in southeast Florida there will be a worst case scenario, which is possible. I've been very impressed with the steady continuity of the operational GFS the last few days. Now both the European and GFS models are in basic agreement, which I am basing my forecasts on. That being stated:
Here are my updated forecasts this afternoon: 
Chance of sustained winds above 100 mph:
Miami northward to Daytona Beach: 90%
Orlando to Jacksonville: 50%
Savannah: 70%
Charleston: 50%
Here is this morning's operational GFS depicting the nearest point to Miami and the Savannah: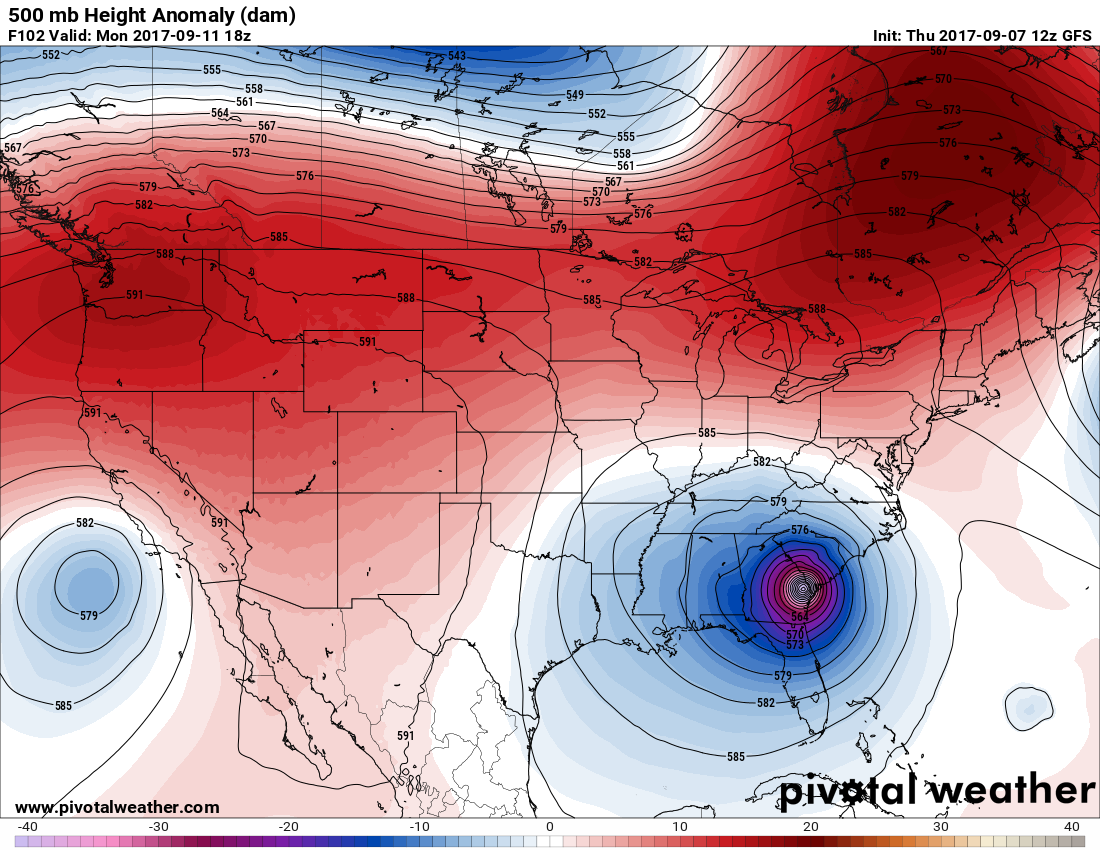 I've been impressed with the forecast of the intensity forecast from the GFS, although it appears to be a little on the high.  Here we see both Miami and Savannah getting slammed by a category 5 hurricane, which is a worst case scenario but plausible given Irma's forecast path:
My very best educated guess at this time is that the western eye wall of Irma will graze Florida's East coast devastating coastal areas with winds of at least hurricane force and producing NHC's forecast devastating storm surge. Since the storm may not get disrupted by Florida, the system should come up to coastal areas of Georgia at the full force of at least a category 4 hurricane. Here's the latest Hurricane model guidance with the greatest cluster of solutions hugging the east coast of Florida:
Oh my! The operational 12Z THU European model has come in forecasting the very worst  scenario. Irma moves into the Keys then moves due north through the heart if the Florida Peninsula. As discussed, this path would level most of southeast Florida:
From The Climate Reality Project here is how Irma and Harvey relate to anthropogenic global warming:
So, what do Hurricanes Harvey and Irma have to do with climate change?
The climate crisis intensifies the impact of hurricanes. Here's how:
1. By adding fuel to the fire, climate change makes hurricanes more devastating. As sea surface temperatures become warmer because of climate change, hurricanes can become more powerful and cause more damage and loss of life.
2.  Climate change is linked to extreme rainfall (and therefore, flooding). As the world becomes warmer, more water evaporates from oceans (and other water bodies) into the air. Hurricanes tap into this moisture-enriched atmosphere and are capable of producing heavier precipitation, and this can result in more flooding when the hurricane approaches land.
3.  Sea-level rise caused by climate change can greatly increase the storm surge from hurricanes. With higher sea levels, storm surges are able to move further inland and can lead to more widespread and greater damage than they otherwise might.
Click here to see a list of organizations helping the victims of Hurricane Harvey. 
I'll be posting much more information during the day.
The Climate Guy
Wednesday Late Night Update…
Dear diary. The operational 00Z THU GFS is remarkably similar to the prior Wednesday runs hooking the center of Irma just east of Miami. We are now within 84 hours of the system getting to the vicinity of south Florida. Models are getting very good observational data by this point. Taking this run verbatim Miami would see hurricane force winds but not see the worst possible effects: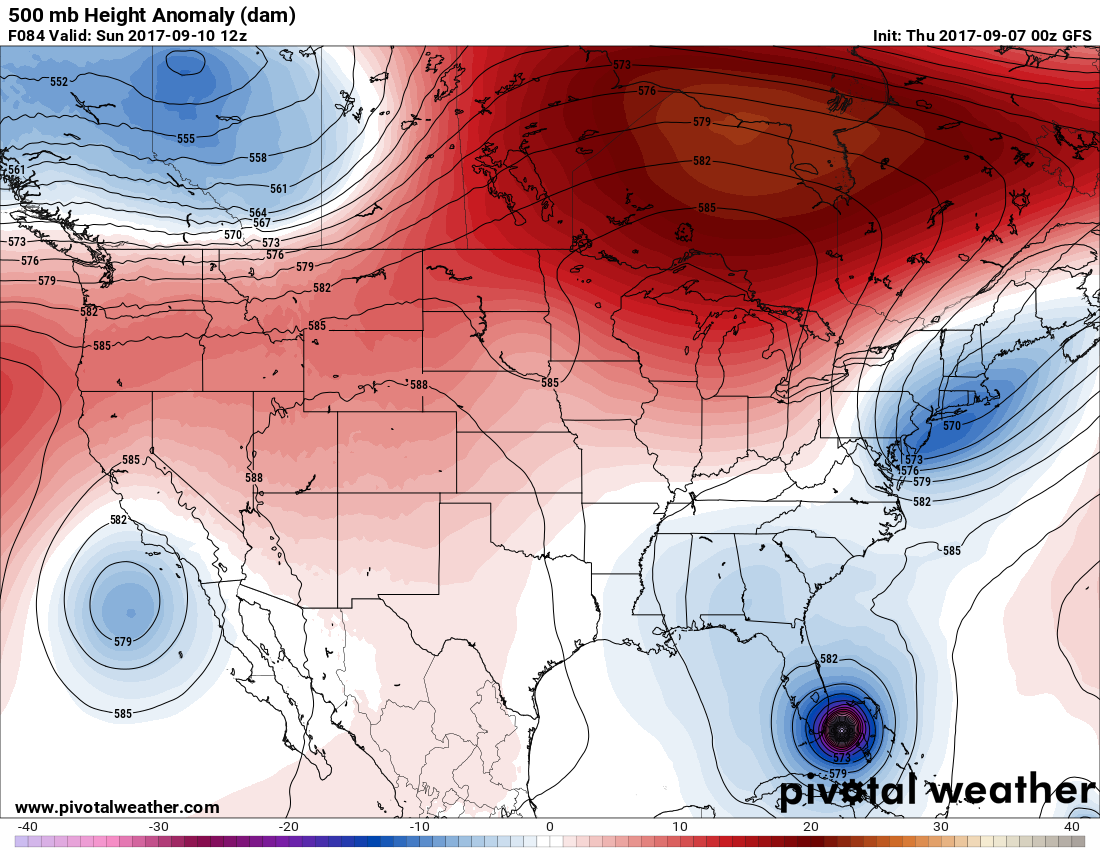 For Miami to see the worst brunt of Irma the eyewall would need to move over or just slightly west of that location. That goes for any other location along Florida's east coast.
Should Irma not interact much with Florida and weaken it will be a real beast moving into the Southeast on Monday 9/11. The operational 00Z THU GFS run spells curtains for Myrtle Beach and Wilmington:
Eh gad! The operational 00Z THU European model is in, which has a worse case  scenario. Here Irma slams Miami from the south, bisects Florida, and still as a major hurricane has a second landfall near Savannah: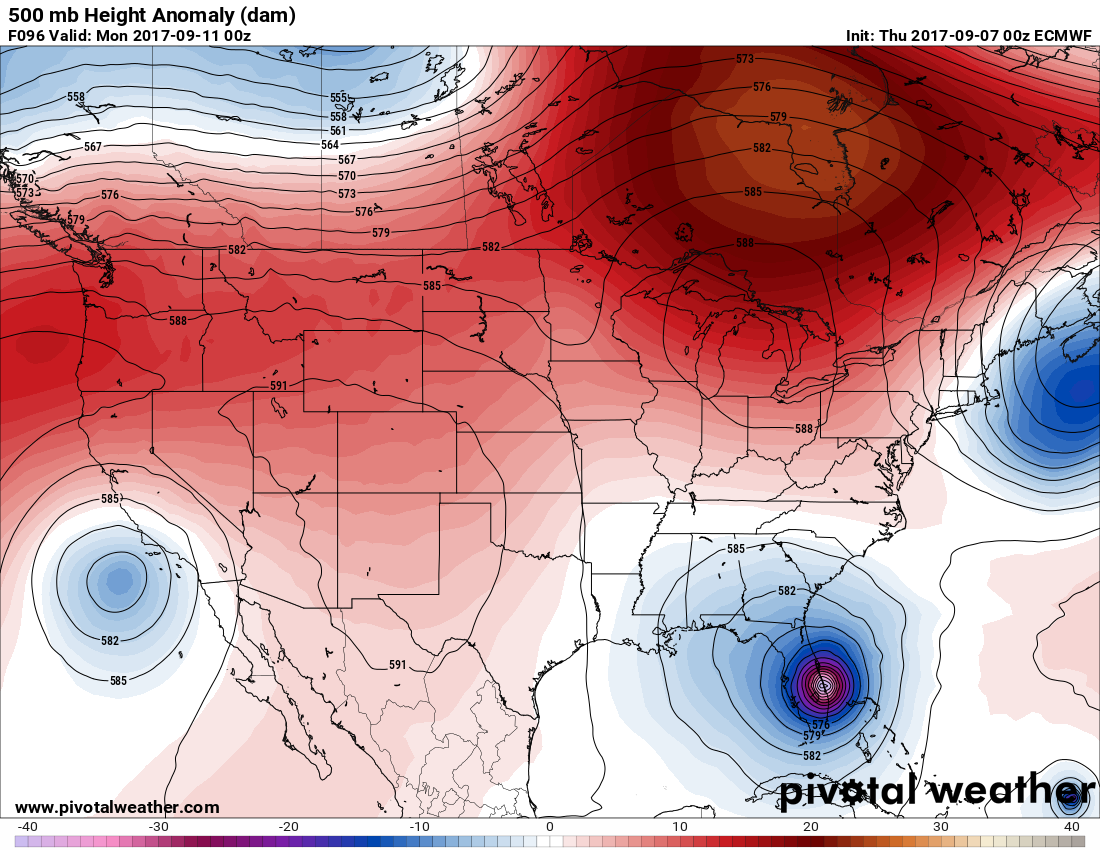 What's happening with heat wave #8 in the West? Good news here. It's about dead. All that's left is above average temperatures, dangerous fires, and persistent smoke: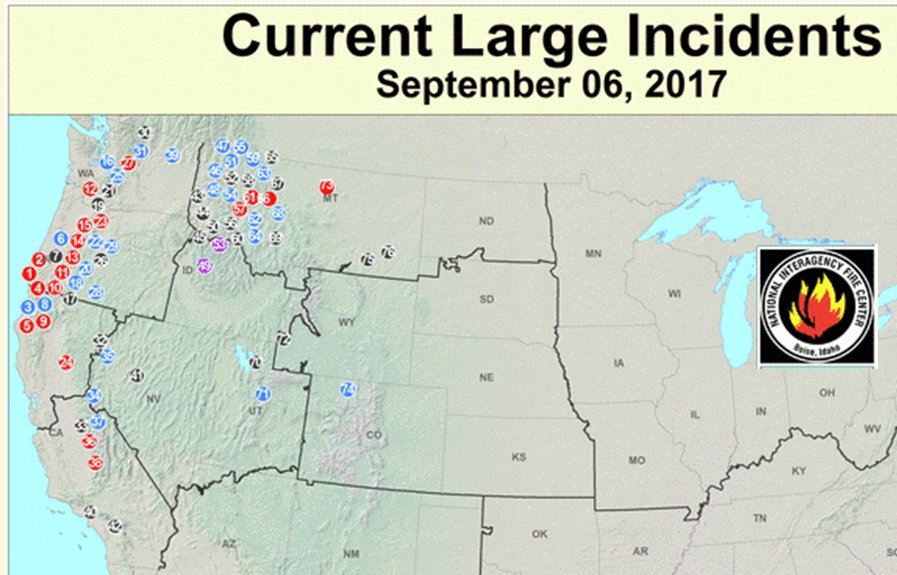 Later today these maxes, even across most of the West, will be fairly easy take, so I think I can write that heat wave #8 ended Wednesday 9/6.
The Climate Guy
Wednesday Afternoon and Night Updates:
Dear diary. Oh no! This afternoon's European guidance has Miami right in the crosshairs of a worst case possible scenario for Miami forecasting the eye if category 5 Irma to go right across the city from north to south: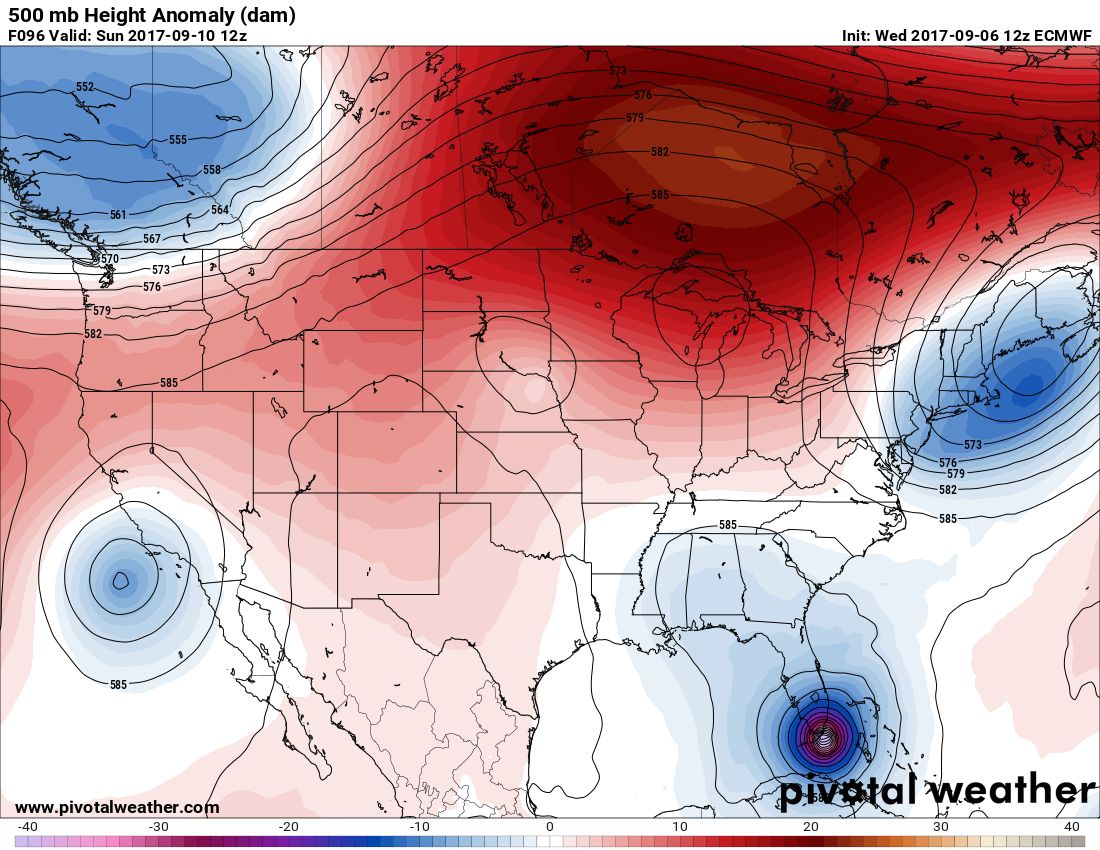 Now most of the hurricane model guidance has shifted the track of Irma slightly farther west very near Miami. Yikes!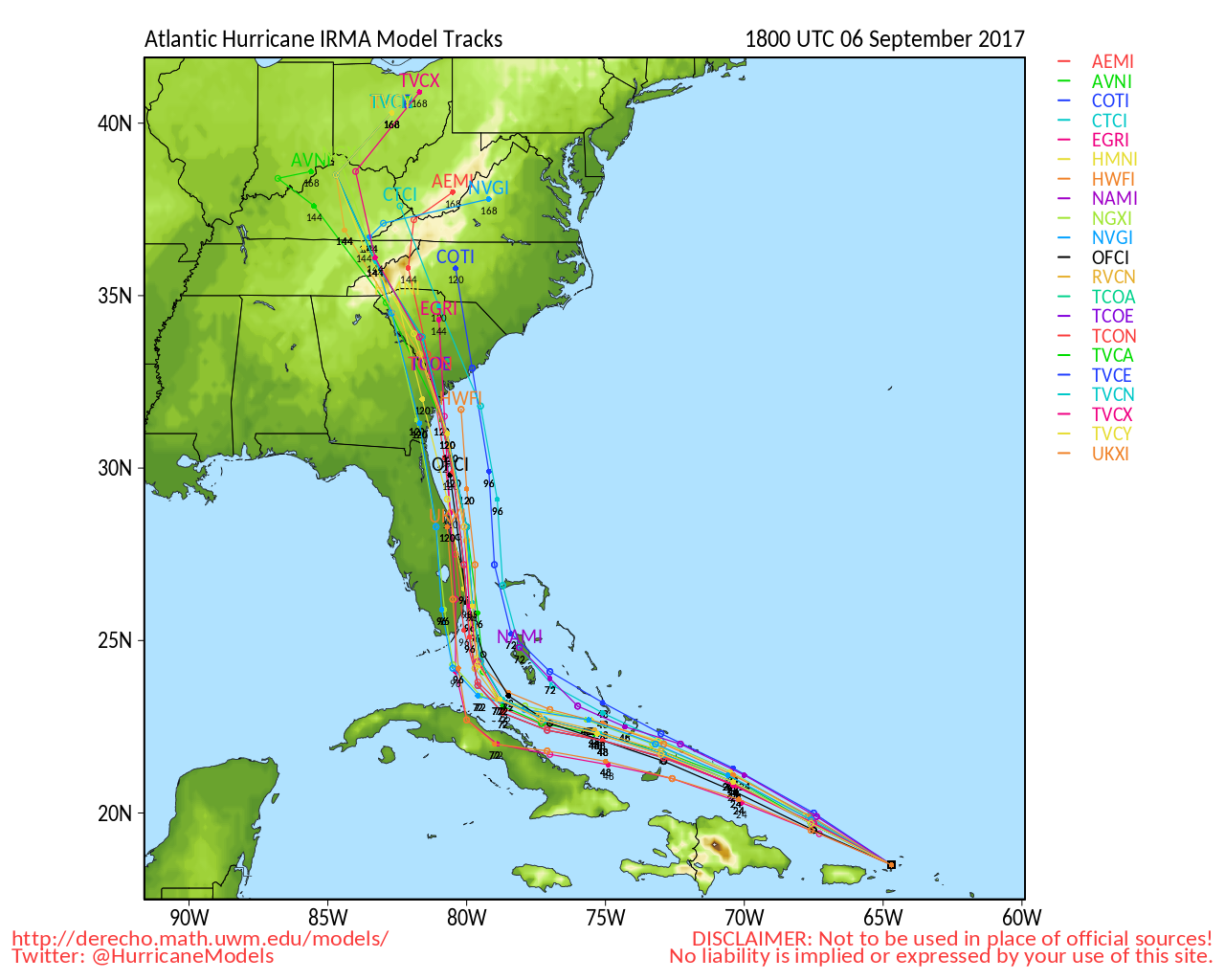 I definitely agree with this forecast cone from NHC:
If the central part of this forecast verified their would be a horrific disaster across most of the Florida peninsula and from coastal Georgia into South Carolina.
There is a slight ray of hope in association with the operational 18Z WED GFS since it hooks Irma just to the right (east) of Florida:
I'll be adding to this post today as relevant news crosses my radar.
To see all 2017 Heat Diary entries click:
https://guyonclimate.com/category/heatdiary2017/
The Climate Guy
Wednesday September 6th…
Dear diary… Record Hurricane Irma is currently pummeling the U.S. Virgin Islands and is closing in on Puerto Rico where the southern eyeball may graze that territory. Irma peaked last night attaining 185 mph winds and may diminish slightly today, but probably will maintain category 5 status as it passes just north of Puerto Rico tonight. I've got some good news for Florida but bad news for the Carolinas. Most of the hurricane guidance is continuing to shift just east of Florida:
I've been most impressed with the GFS the last few days being the most consistent model forecasting Irma to stay north of Cuba and not moving into the Gulf of Mexico unlike the European. The 06Z WED GFS operational also shows an eastward trend. This as is close to Miami as Irma gets on the 06Z GFS operational run:
Irma may take a similar track to Matthew but will probably be much more powerful. No one in Florida should let down their guard. It's still entirely possible that Miami takes a direct hit or even goes a little west if that city.
Here are my updated forecasts:
Probability of U.S. landfall: 100%
Probability of Florida Landfall: 50%
Probability of Miami seeing hurricane force winds: 50%
Probability of Georgia or Carolinas landfall: 80%
Probability of at least a major hurricane at landfall: 90%
Oh my! The plot thickens. The 12Z operational WED GFS is just a tad farther west than that of the 06Z guidance and stronger slamming Miami: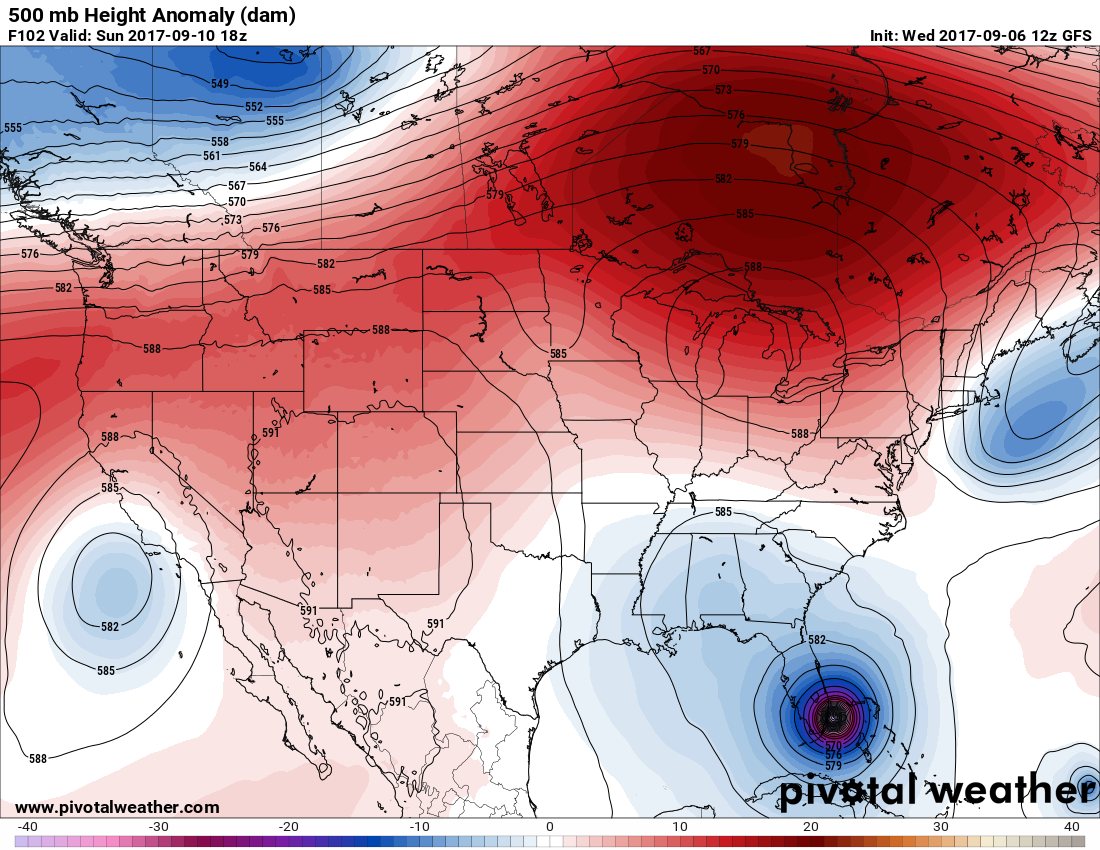 I am recommending precautionary evacuations south and east from a Daytona Beach to Fort Myers line.
Here are some great tips from Michael Lowry: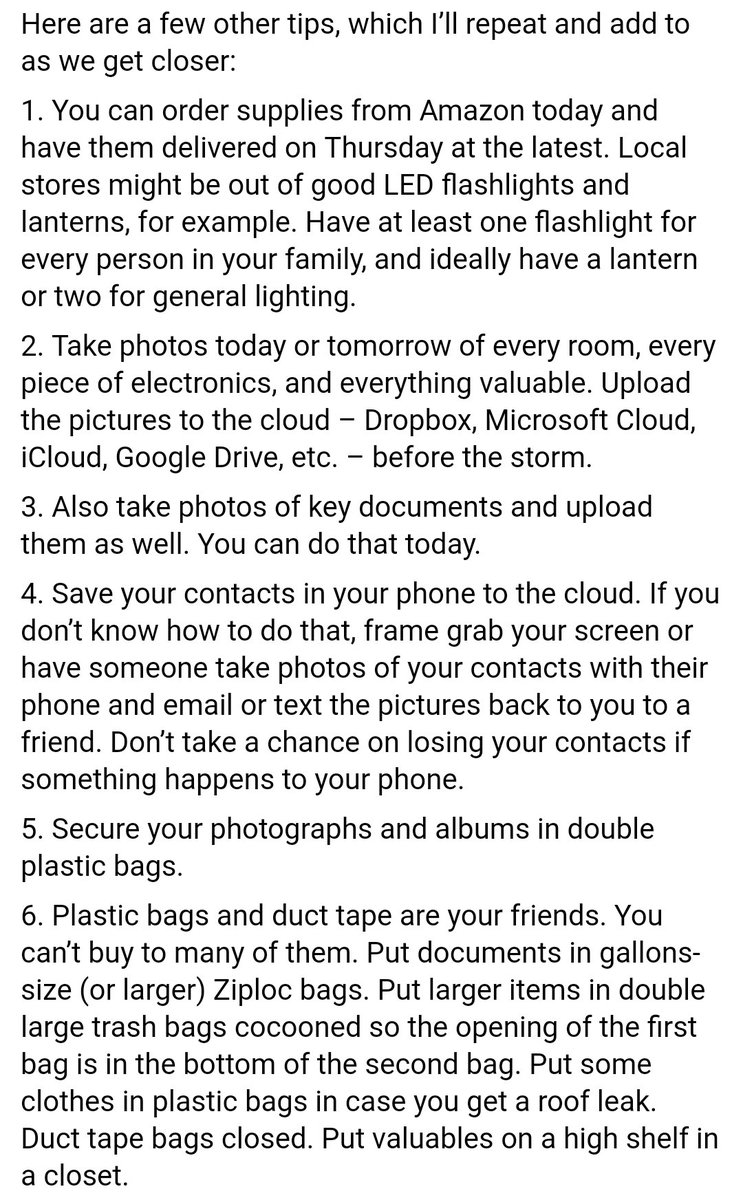 At this point we need to start focusing on what happens after Irma moves north of Florida. The system is likely to make a landfall (or second landfall) anywhere from coastal Georgia to the Carolinas as a major hurricane. Here is the latest GFS solution there:
Taken verbatim the above solution would be about as bad as Hugo for Charleston in 9/11…yes a 9/11 of a different nature.
After making a landfall in the Southeast Irma will probably get absorbed into the circulation of an upper low, which is the same system that will sharply turn Irma north once it gets to Florida's longitude. I've stated in the last few days the danger of Irma getting trapped beneath a strong ridge somewhere over the Southeast, nearly stalling, then producing another 1000 year flood. Time will tell.
I'll be adding to this post today as relevant news crosses my radar.
To see all 2017 Heat Diary entries click:
https://guyonclimate.com/category/heatdiary2017/
The Climate Guy