Saturday July 14th… Dear Diary. The main purpose of this ongoing post will be to track United States extreme or record temperatures related to climate change. Any reports I see of ETs will be listed below the main topic of the day. I'll refer to extreme or record temperatures as ETs (not extraterrestrials)😊. Here is today's main climate change post related hot topic:
Summer Climate Youth March
Back in March a month after the highly unfortunate Florida Stoneman Douglas school shooting I was very pleased to learn that some of the youth energy that galvanized gun protests across the country had spilled over to the climate problem:
https://guyonclimate.com/2018/03/24/extreme-temperature-diary-march-24-2018-topic-calling-for-a-green-youth-march/
The date for the march to be held in Washington is July 21st, a week from today. Here is the Zero Hour link, which is the official site for the march: http://thisiszerohour.org/
Protesting without first setting some goals or espousing a list of demands is a waste of time, but the youth behind ZeroHour have thought things through and made some great plans:
THIS IS THE CHANGE WE'RE FIGHTING FOR

.
Zero Hour's platform lays out the concrete change we are marching for. It consists of:


Demands for Elected Officials


A Platform for The People


Guide to a Just Transition


Click Here to read the rest: http://thisiszerohour.org/the-march/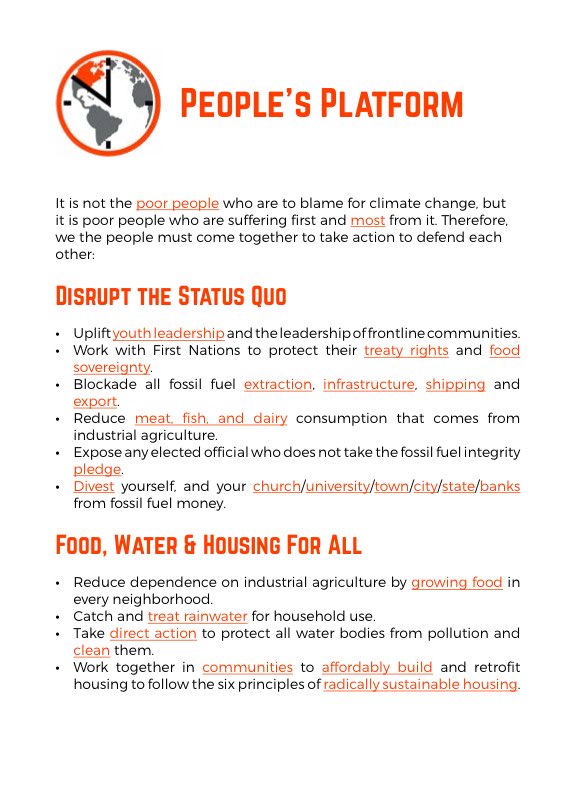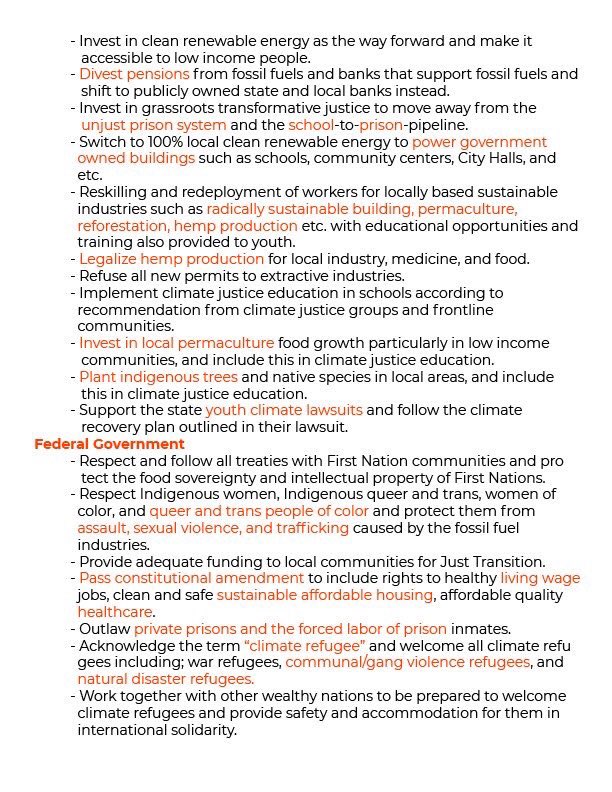 Quoting from the Zero Hour site:
The Zero Hour movement started with our founder, 16-year-old Jamie Margolin, a fierce climate justice advocate, who has been working tirelessly for the last few years to move her home state of Washington to adopt common sense climate change laws. Frustrated by the inaction of politicians and the fact that youth voices were almost always ignored in the conversation around climate change and the profound impact that it would have on young people,
Jamie started gathering several of her friends in the summer of 2017 to start organizing something big, something hard to ignore!Jamie was inspired by the mass mobilizations like the Women's March that had occurred in early 2017 and realized that a national day of mass action, led by youth, would be an ideal platform to ensure that young voices were not only centered in this conversation, but that politicians and adults would hear their voices loud and clear!
By the end of the summer, young activists from across the country, from diverse backgrounds, had joined the team and the Zero Hour movement had started taking shape.
At the start of 2018, a few founding members traveled to Washington, D.C. to lay key groundwork for this growing movement—and meet each other in person for the very first time! With the help of key partners who have come onboard to support our vision, we are well on our way to organizing a movement that will ensure that our elected officials and leaders at every level of society stop ignoring the needs of young people and their right to a safe, healthy, and clean environment.
Our team of youth leaders and adult mentors are more than just a collective—we have become a movement family! This vision depends on people like you willing to support and uplift youth by making this vision your own. We would love for you to join our family and come write the next chapter of our story together, as we plan our march and advocacy day in Washington, D.C.
In Washington D.C., youth will march on the National Mall for the demands that we delivered to our leaders during The Youth Climate Lobby Day. We will rally and highlight the voices and stories of youth on the frontlines of the climate crisis. Then, we will flood the streets as a demonstration of youth power and show how #ThisIsZeroHour to act on climate change.
Jamie Margolin, Zero Hour's founder, is no ordinary young lady. Please read more about this sixteen year old here: 
http://thisiszerohour.org/media/
Plans  and stories behind youth supporting  Zero Hour are too numerous for this space, but as the next week progresses I will relate some news items.  
Knowing that youth are organizing against climate change does leave me with some hope for the future. Let's all support them.
..………………………………………………………………………………………..
In other news for the last couple of days met models have forecast another scorching heat wave episode for the West within my 240 hour "garbage rule." The heat dome could even be more substantial than the one that brought temperatures as high as 120F to the Los Angeles Basin in early July:
The next western heat wave would coincide with the Zero Hour March next weekend.
Even before next weekend the West will have a hot week. Tomorrow Seattle will have a max near 90F:
Here was some extreme heat taking place in Tunisia today:


🌡️ A few absolute records of heat in #Tunisie 🇹🇳 this 14-07-2018 48.3 °c to Kairouan (> 48.1 °c, 10 Aug 1999) 46.7 °c to Sidi bond 46.5 °c to Gafsa http://www.mherrera.org/temp.htm  remarkable 46.3 °c to Gabes and 45.6 to Djerba (not records) [thanks to Mr. Herrera for the info #ttps://t.co/U7GEcXmWXJ]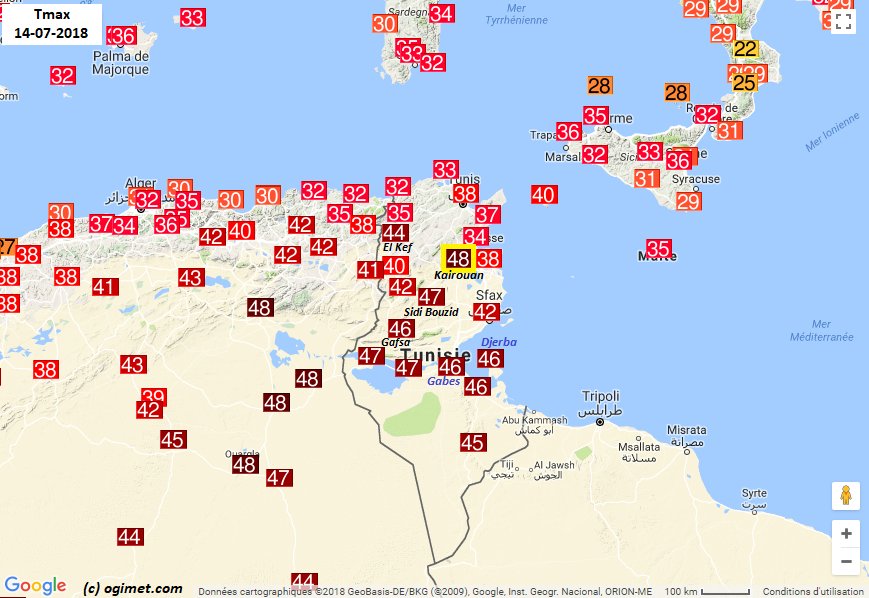 Yes, it can still get cold during the Southern Hemisphere winter:
A clear night sky, a mass of cold air and low winds allowed to beat 3 absolute records of #froid this 14th of July in the southeast of the #Australie with good #gelées in New South Wales. #hiver
Others are considering whether or not a category six should be added to the Saffif-Simpson scale.
https://www.msn.com/en-us/weather/topstories/the-world-has-never-seen-a-category-6-hurricane-but-the-day-may-be-coming/ar-AAzPo3K?ocid=spartandhp
As usual I may add relevant news items as they cross my radar later today.
(If you like these posts and my work please contribute via the PayPal widget, which has recently been added to this site. Thanks in advance for any support.)
The Climate Guy