Tuesday July 17th… Dear Diary. The main purpose of this ongoing post will be to track United States extreme or record temperatures related to climate change. Any reports I see of ETs will be listed below the main topic of the day. I'll refer to extreme or record temperatures as ETs (not extraterrestrials)😊. Here is today's main climate change post related hot topic:
Extremes By State
Some might ask, well Climate Guy, what are the most extreme temperatures that have ever been recorded in my state? I do have your answer along with differences between your all-time record maxes and mins in this handy chart: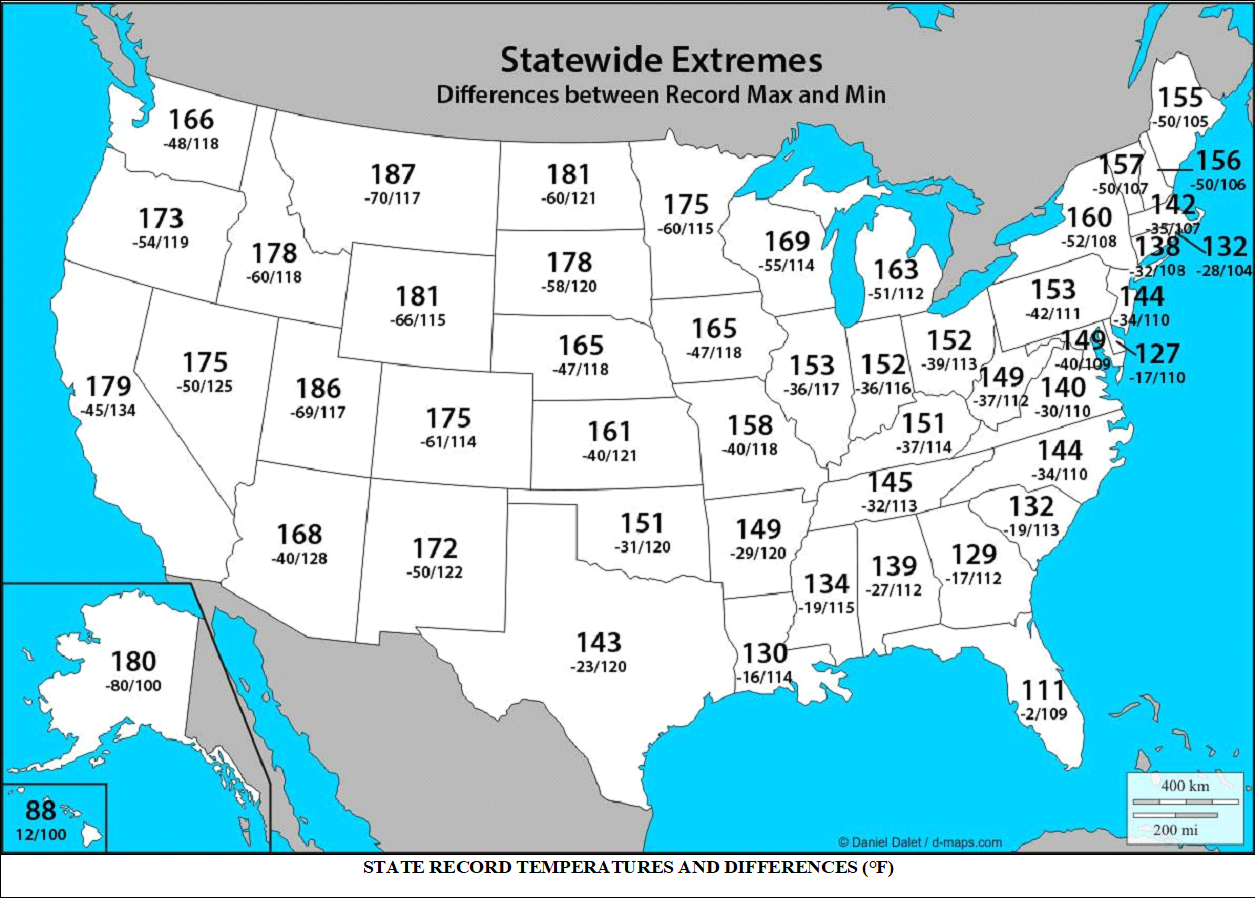 The chart comes from this source, which also lists what station recorded all-time state extremes and when:
http://ggweather.com/climate/extremes_us.htm
Daniel Dale made the chart in 2014 from National Climatic Data Center archives. Note that the more northern states have a larger difference between all-time maximums and minimums. It's always handy to have a tool like this chart to refer to when comparing extreme heat or cold weather episodes like the one the West will be facing late this week into next week.
I suspect that we have just about seen the last chance for states to see new lower all-time minimums, but unfortunately due to carbon pollution as we roll through the 21st century many new state all-time maxes will be set.
……………………………………………………………………………………………………………………………….
 Dangerously hot temperatures above 100F will make an appearance tomorrow from Texas northward into western Kansas:
Dangerous heat will also be intensifying from Boise Idaho southwest through most of California.
Currently there are a smattering of heat advisories in Oklahoma and north Texas, Arkansas, and the West: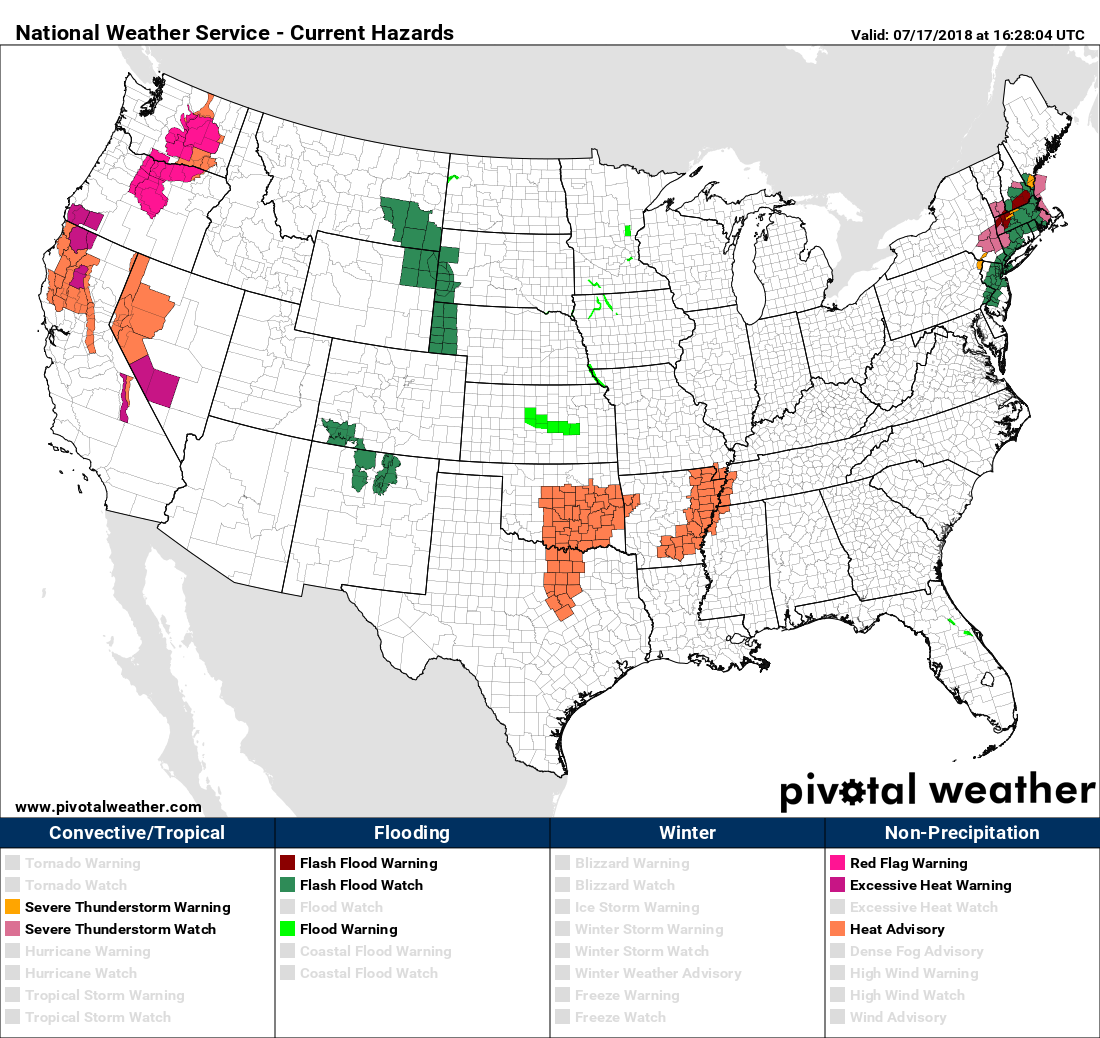 Here is the latest 12Z TUE guidance on the western heat wave now expected to intensity this weekend unto next week. There has not been much change over the last 24 hours in the orientation and strength of the heat dome from the GFS valid for Sunday: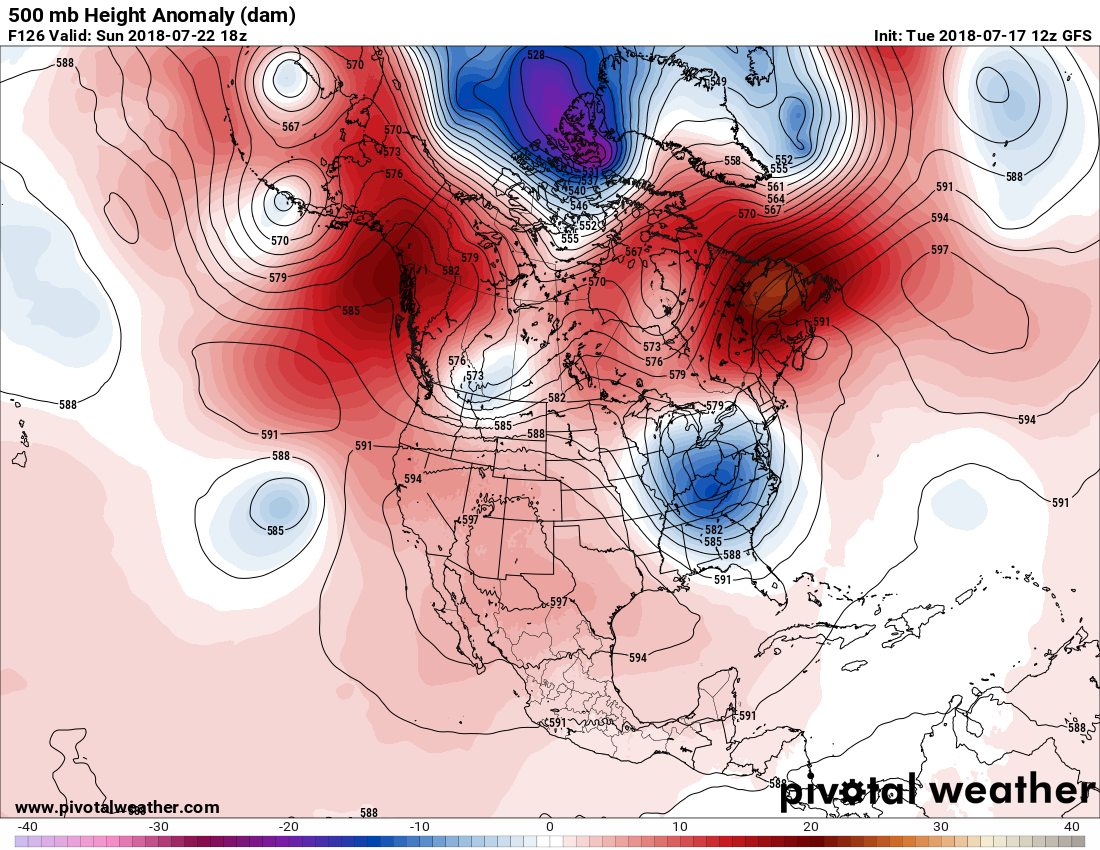 By Wednesday of next week the heat dome retrogrades to Southern California where very intense heat is looking more likely:
Here are Tuesday's maxes: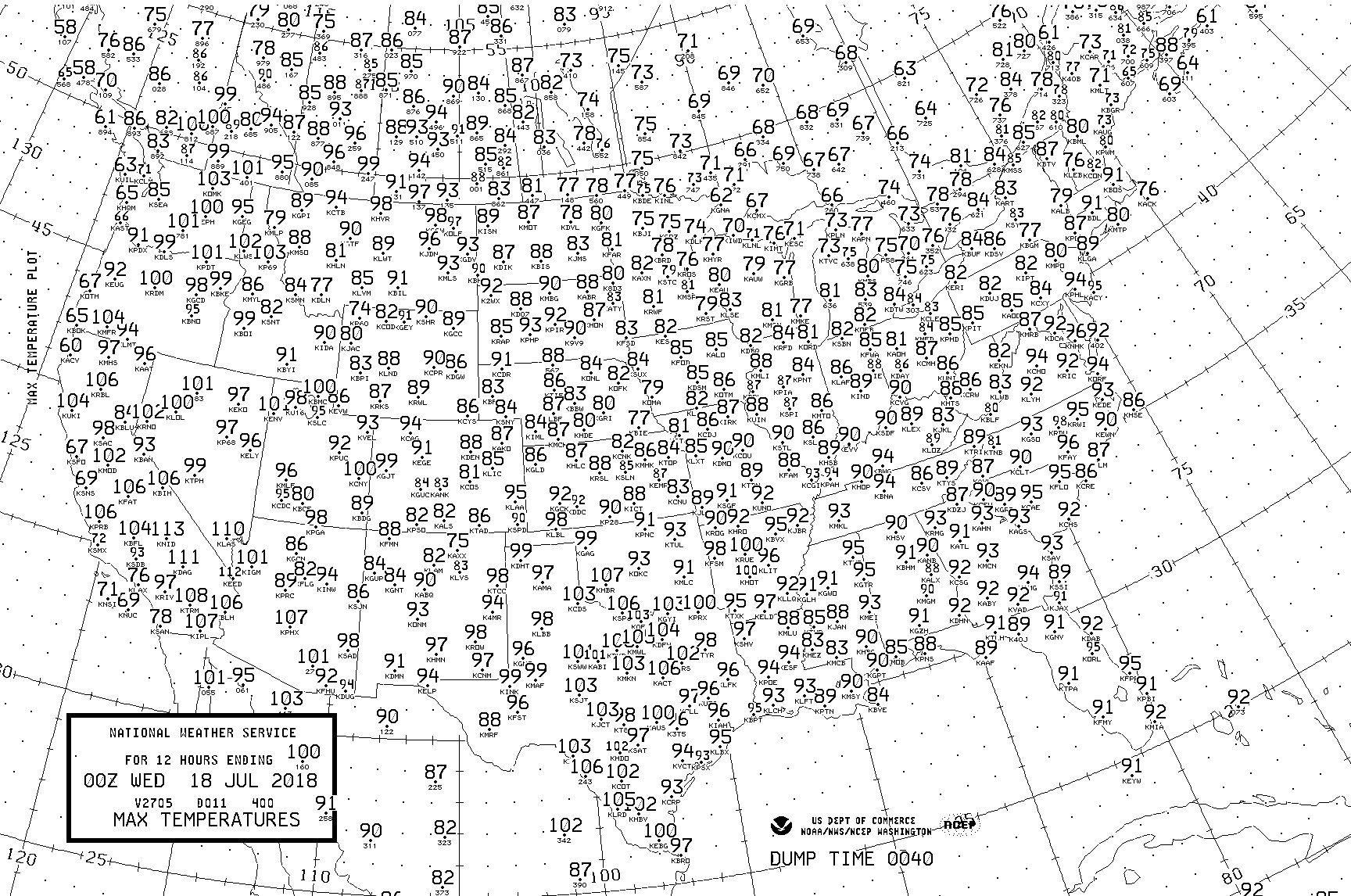 The most extraordinary heat occurred from northern California and Nevada northward into the interior portions of the Pacific Northwest.
(If you like these posts and my work please contribute via the PayPal widget, which has recently been added to this site. Thanks in advance for any support.)
The Climate Guy