Friday October 26th… Dear Diary. The main purpose of this ongoing post will be to track United States extreme or record temperatures related to climate change. Any reports I see of ETs will be listed below the main topic of the day. I'll refer to extreme or record temperatures as ETs (not extraterrestrials)😊.
U.S. Wild Weather In October
For the United States this bad month for weather can't come to an end soon enough. Like after going through a bad year, celebrating the dawn of a new year, most of us will be glad to see November hoping that the weather nightmares of October 2018 will be over. From what I can tell, thankfully, the first week of November should have fairly benign weather across the CONUS, or at least more so than that of the bulk of this month. Let's review a few items from October.
The big proverbial bull in the china shop was, of course, Michael. You can review my notes and that of other experts on this devastating hurricane from inception to aftermath  contained within these individual articles posted daily from 10/2 to 10/19 linked here: 
https://guyonclimate.com/category/hurricane-michael-2018/
Besides the awful damage left at ground zero for landfall in Mexico City Beach and surrounding areas of the Florida Panhandle, South Georgia also saw enough wind and rain to sustain these monetary numbers for agriculture:
I'm originally from South Georgia, which along with Florida, produces just about as many agricultural products as California. We will all pay higher prices for peanuts and pecans soon. This is just one facet of Michaels wrath, which is only a drop in the old bucket compared with loss of life and property along the Florida Panhandle. 
What allowed Michael to move into the South unimpeded as a strong CAT 4 hurricane in a strengthening phase was the overall warmth of the atmosphere and eastern Gulf from September into early October: 
https://guyonclimate.com/2018/10/02/extreme-temperature-diary-october-2-2018-topic-a-hot-florida-and-other-september-climatology/
https://guyonclimate.com/2018/10/04/extreme-temperature-diary-october-2-2018-topic-holy-amplified-weather-pattern-batman-october-will-be-very-weird-for-the-united-states/
Yes, unfortunately the old Climate Guy was right about October being weird for the U.S. Anytime we see an amplified 500 millibar pattern, which I would write was being influenced by carbon pollution, as wild as what we saw in early October, trouble usually follows:
By about the 10th of October we were seeing this tally on the "Record Scoreboard" for the U.S.:

Near 700 daily record highs were recorded in the Southeast ahead of Michael in early October.
After Michael hit Florida the long wave through in the West moved to the central U.S. producing near 1000 record lows from the Rockies into the Plains: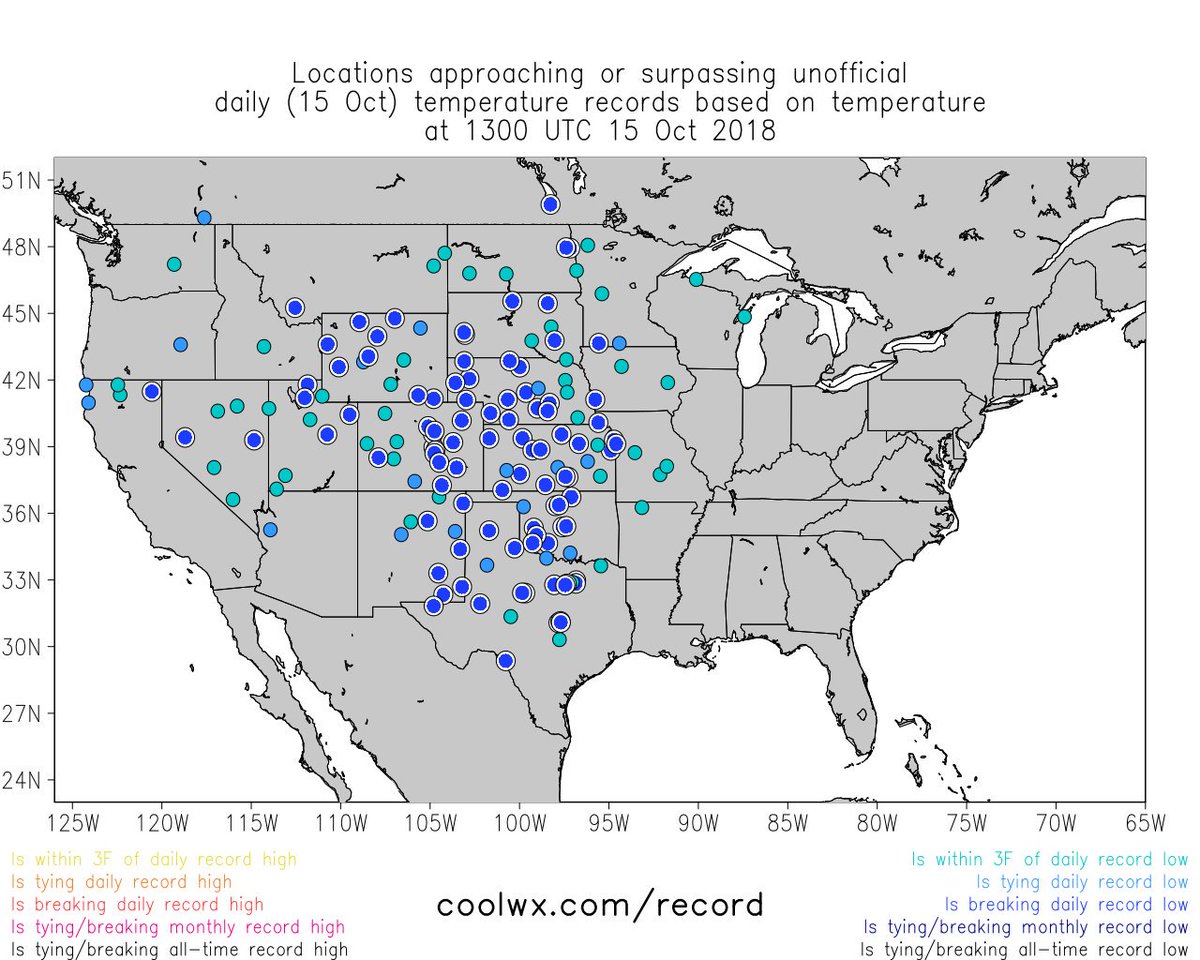 Some unusual for the early fall season, nuisance snow accompanied the trough:
Interesting #snow oddity: Kansas City and Wichita both saw their first accumulating snow before Fairbanks, Alaska. Fairbanks' average first measurable snow is Sept. 27.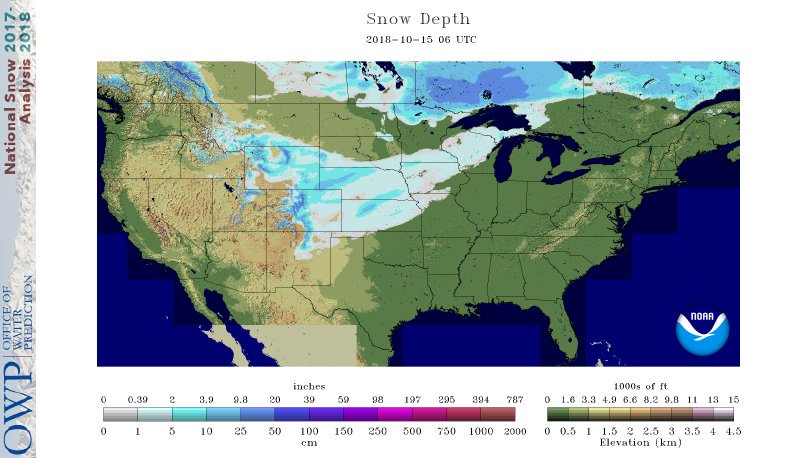 In the wake of Michael yet more record heat occurred from Florida in the Southeast, making life miserable for those trying to recover without air conditioning. By my estimation we saw another 400 reports of record DHMX in mid October across the Southeast. Closing out this month adding all current tallies we see a near even amount of both DHMX and DLMN records on the Record Scoreboard for October 2018 as of 10/23:

Thankfully, I don't see a weather pattern that can produce that many either hot or cold records either for the last week of this month.
Currently we have what can be traced back to the remnants of Willa from the eastern Pacific combining with a baroclinic system to produce an unwanted, blustery storm in the Northeast for this weekend, which technically might become a nor'easter:
 Another storm will produce more snow in the Rockies with perhaps some severe storms in the South near Halloween:
The last two systems I referenced, while uncomfortable to deal with, are well within climatological norms for late October, though. But, oh well, so much for having a typical, quiet October break for forecasters. Overall October 2018, when written up on climatological reports, will go down in history as anything but normal for the U.S. having many warm and cold extremes, and of course be punctuated by deadly Michael.
………………………………………………………………………………………………….
Here are some climate and weather items to from Friday.
(As usual, this will be a fluid post in which more information gets added during the day as it crosses my radar, crediting all who have put it on-line. Items will be archived on this site for posterity.) 
A classic soaker tonight, DC. Watch this simulation. More info: https://t.co/PIxvMv3yka #noreaster pic.twitter.com/07FDZhEZ7U

— Capital Weather Gang (@capitalweather) October 26, 2018
I'm a little bit concerned about the 5 PM – 9 PM time frame tomorrow night in Eastern #Massachusetts and #CapeCod.
A dry slot may trigger a few strong thunderstorms. With a wicked LLJ (low level jet) and plentiful shear, a few could mix down strong winds and/or rotate.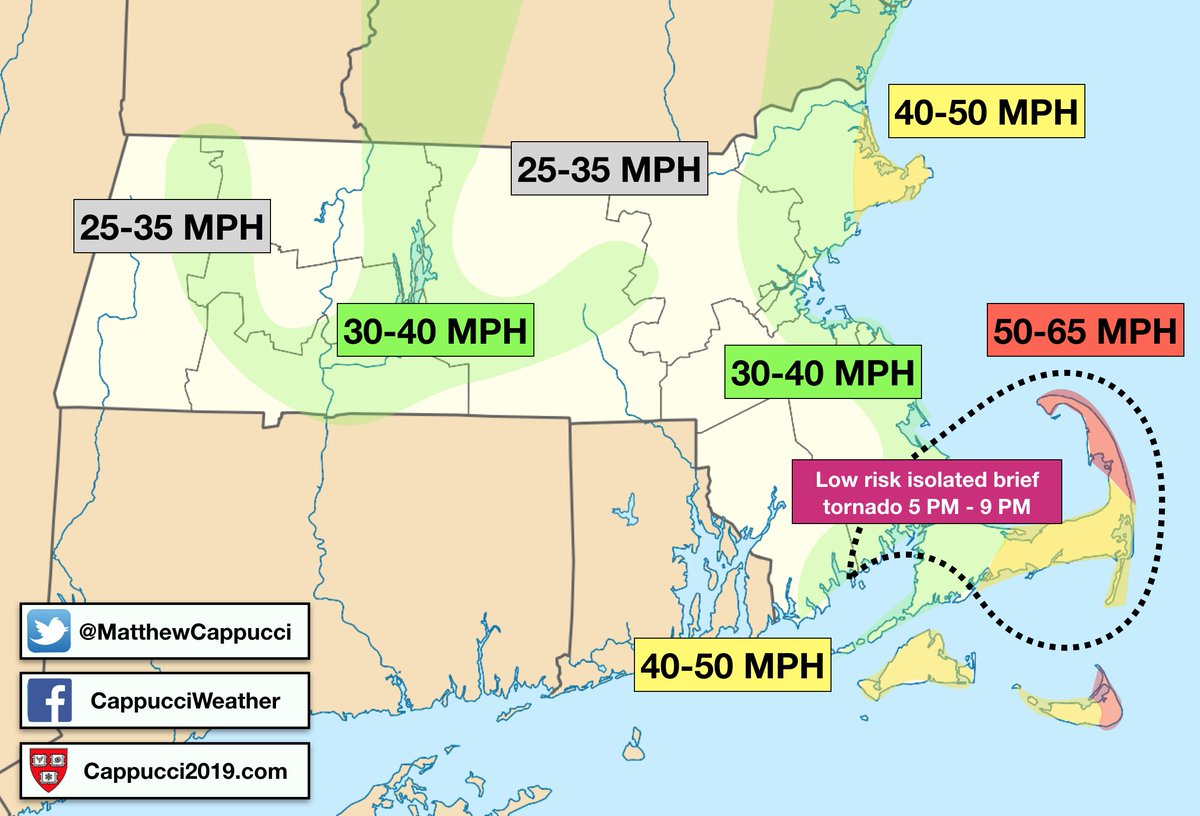 Record low sea ice extent continues on the Atlantic side of the #Arctic Ocean. This region has been well below average over the last several months. Daily data on the chart is from the @NSIDC.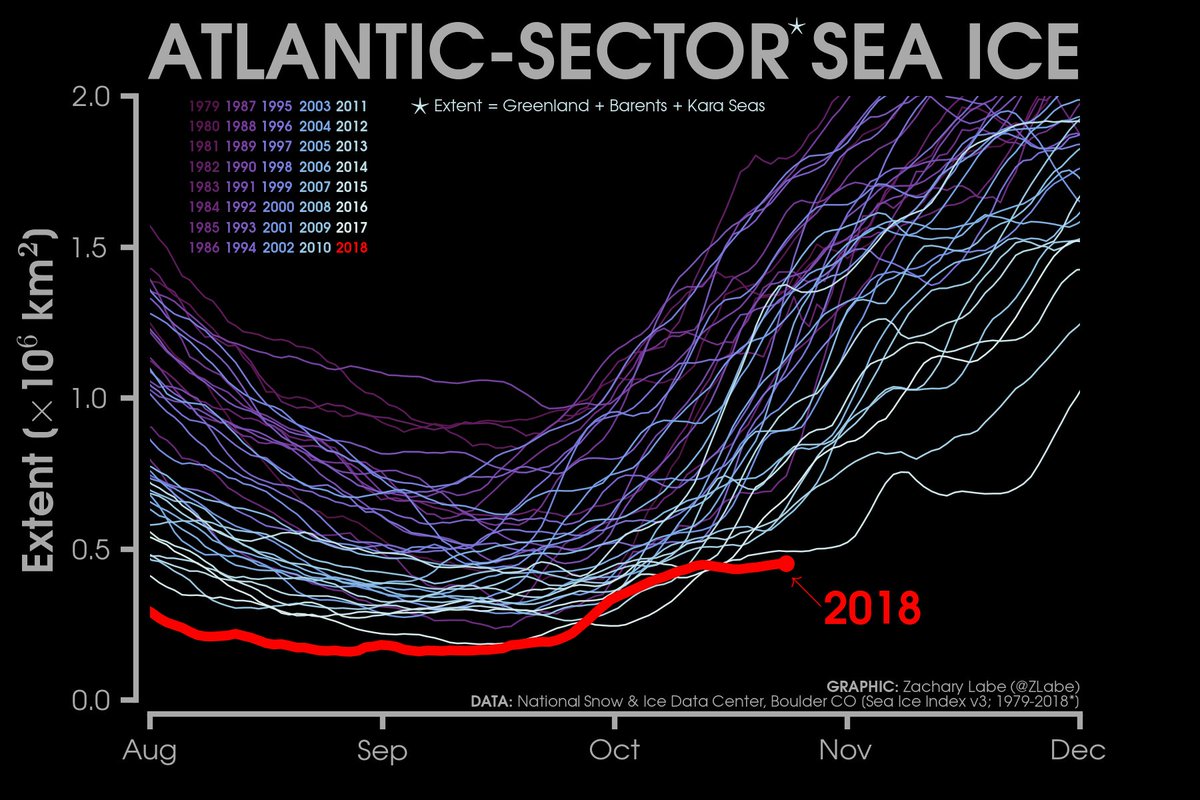 Maximum 24-hour intensification rates for all Atlantic named storms of 2018 so far.  #Hurricane #Florence intensified the most in a 24-hour time span (50 kt ~ 60 mph).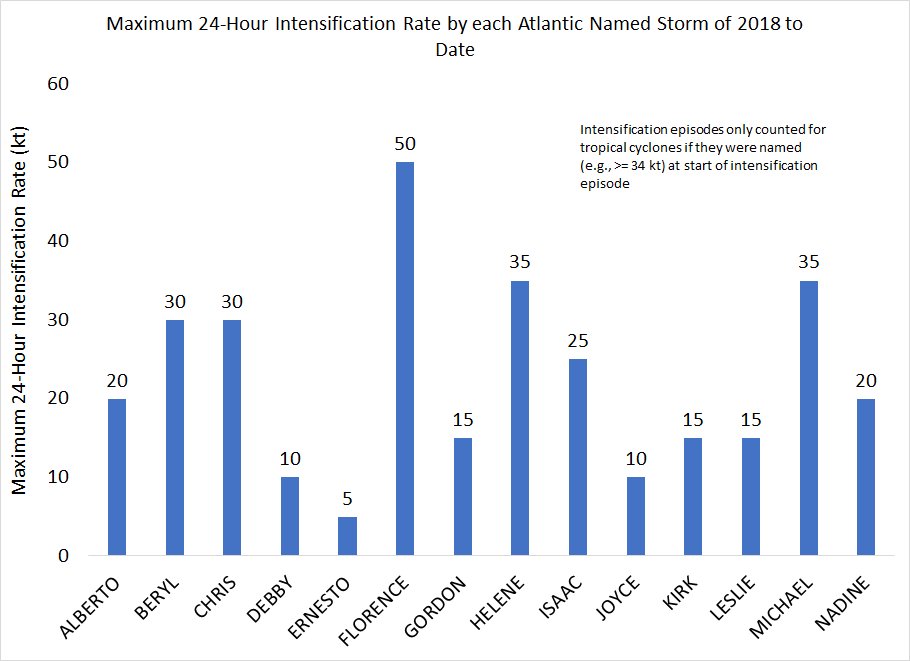 Hurricane Michael's 24-hour intensification rate was not extraordinary, but the fact that it maintained a consistent 25-35 kt per day intensification rate from its formation to when it made landfall was quite unusual.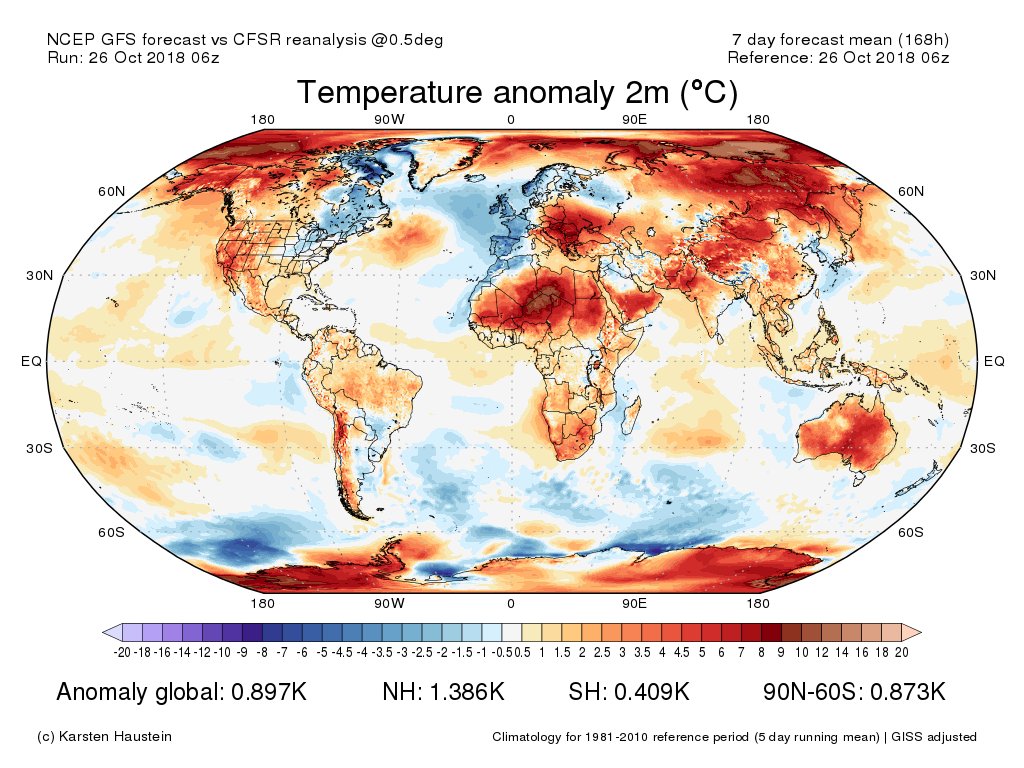 (If you like these posts and my work please contribute via the PayPal widget, which has recently been added to this site. Thanks in advance for any support.)
The Climate Guy