More Climate Change Signals- Another Australian Heat Wave, Alaskan Warmth, And North American Heat Chill
Wednesday February 27th… Dear Diary. The main purpose of this ongoing post will be to track United States extreme or record temperatures related to climate change. Any reports I see of ETs will be listed below the main topic of the day. I'll refer to extreme or record temperatures as ETs (not extraterrestrials)😉
Beyond the extraordinary warmth currently happening in Europe this week there are three more global pockets of extreme temperatures that we need to delve into. These can plainly be seen via today's Climate Reanalyzer chart: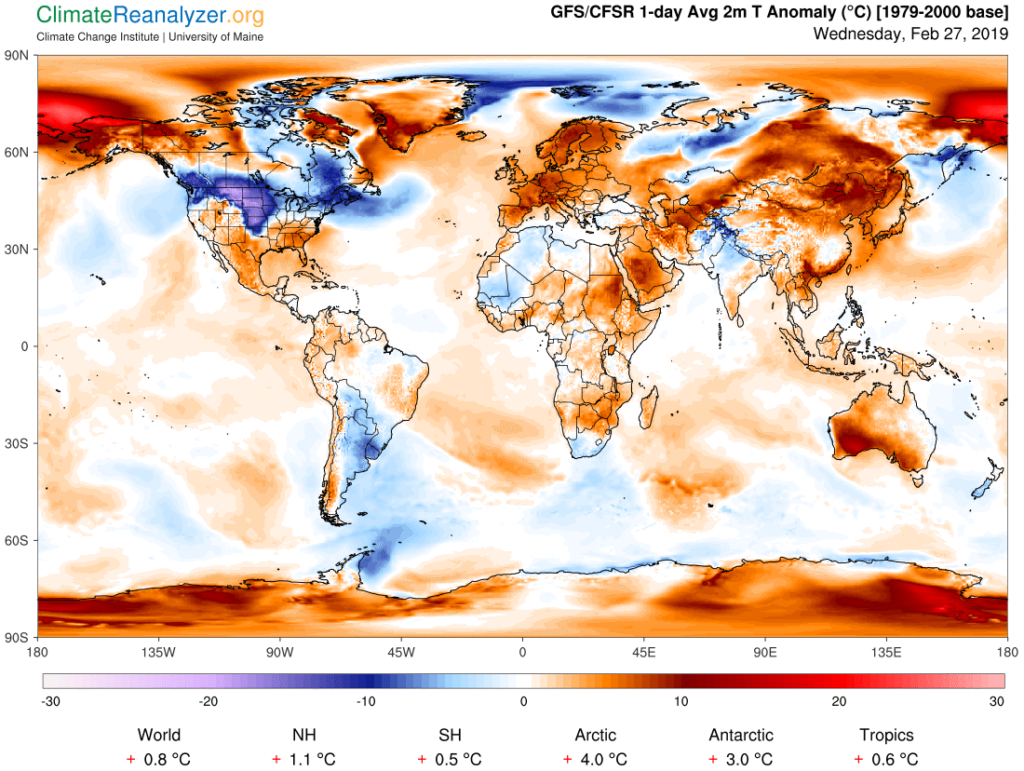 Darker reds, or warm anomalies, can be seen over Europe, Australia, Alaska, and portions of Asia. Darkest blues representing cold anomalies are over North America, This will be a fluid post in which I will add more information in time the next couple of days should it come to my attention on all of these warm and cold pockets.
First, I learned last evening, dear diary, that another heat wave was underway in Australia:
Here is the heat dome currently over Australia: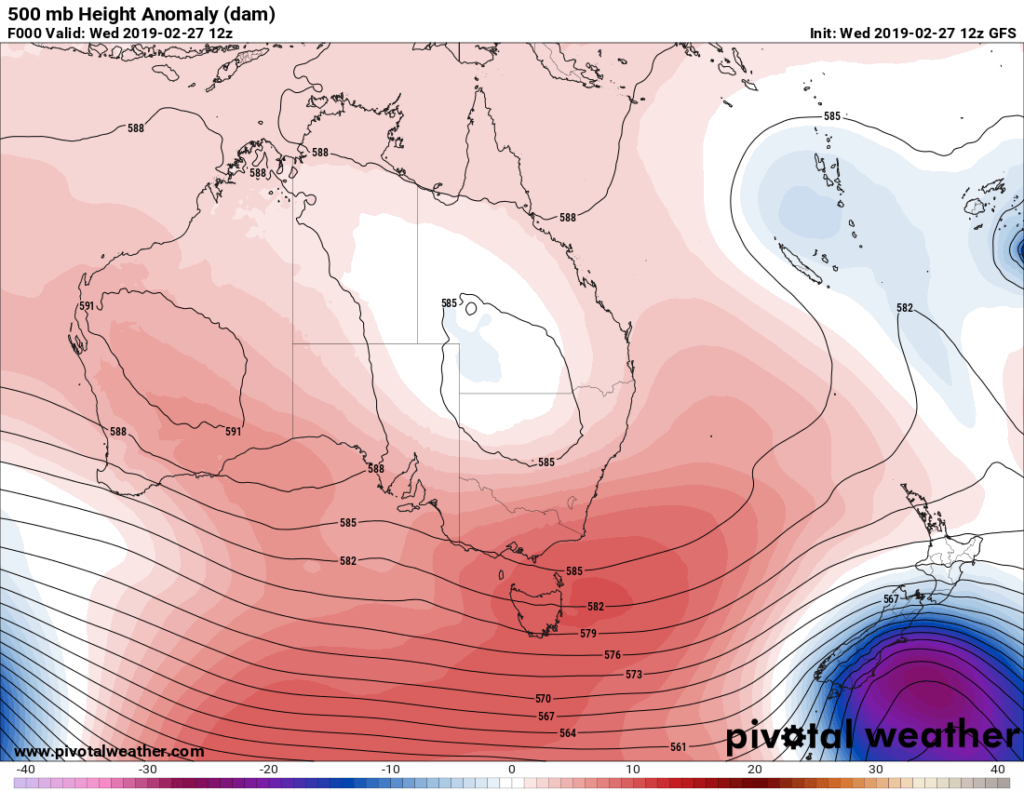 The apex of the dome is located over western Australia where the heat wave is starting and will slowly move eastward into the rest of the continent during the remainder of this week. Readings of more than 40C should break records in many locations….a definite climate change signal.
Next let's look at Alaska and warmth north of that state:
(I added the additional tweet from Zack Labe indicating that this anomalous warmth was affecting sea ice.)
And yes we are seeing ETs in northern Alaska:
Here is today's snapshot of 500 millibar anomalies over the North America: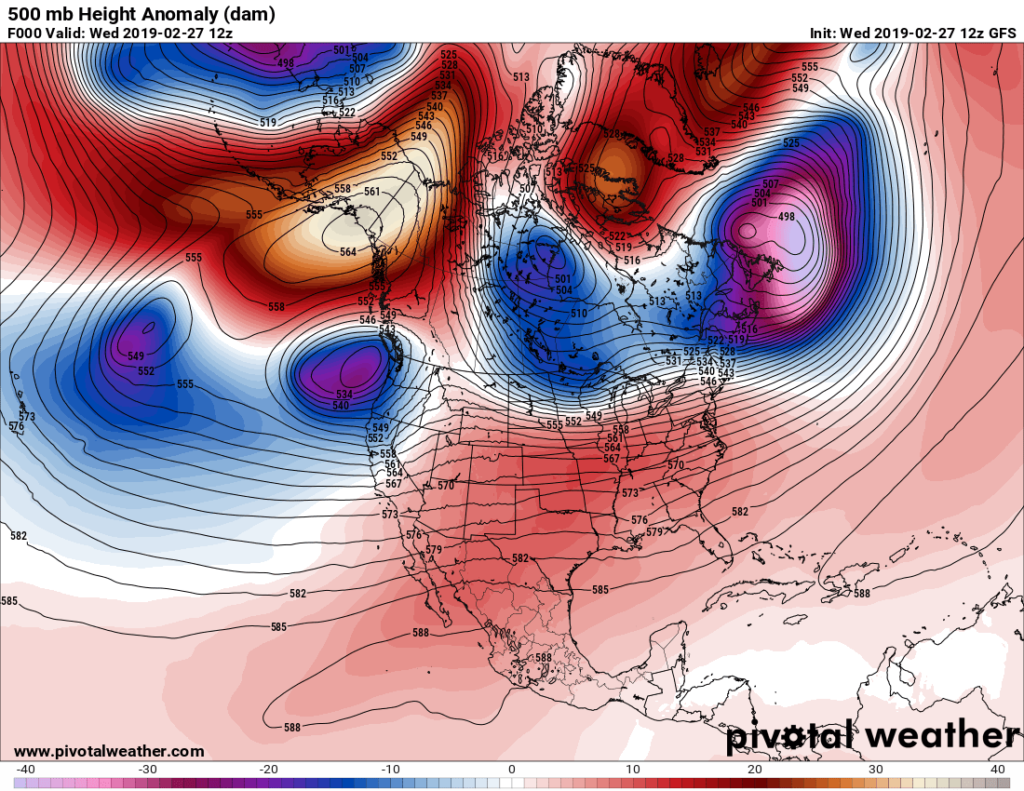 A strong ridge is located over Alaska, which has been responsible for warmth there and northward through the Bering Sea. This animal as well as the one near Greenland is forcing a residual cold pocket to get trapped from western Canads into the north-central U.S. I'm getting strong indications from met models that the cold pocket will shift south and east into the United States producing another round of cold ETs there by this weekend: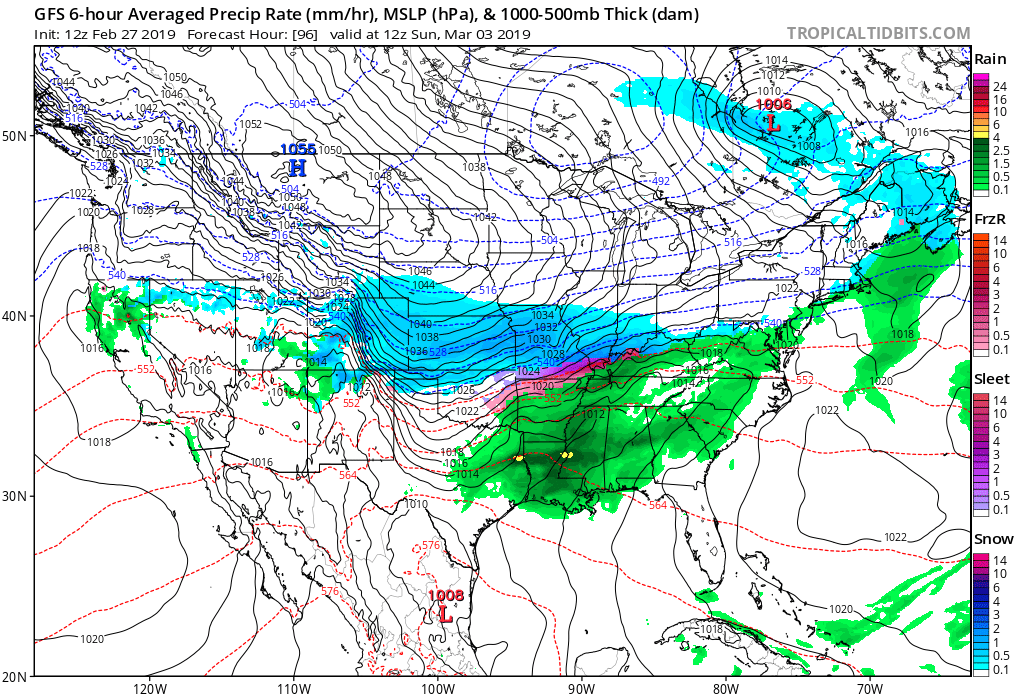 So, the cold weather coming into the U.S. is actually a climate change signal related to the warm climate change signals near the Arctic Circle. In other words, cold air is getting "squeezed" to the south. To be fair this is traditionally how all cold outbreaks have happened across North America in the past, but extreme warmth near the Arctic Circle is pinching off what cold air that remains over the Northern Hemisphere leading to some extreme cold. All the while the globe remains anomalously warm due to carbon pollution:
It remains extremely difficult to explain that yes you can get extreme cold due to climate change. One needs to at least have the mental capacity to envision jet stream dynamics to really get this point.
Anyway, look for further additions to this post during the day. This week has been very interesting weather wise with so many items to keep track of. If you think I have missed something or a point let me know.
……………………………………………………………………………………………………
Here are more climate and weather items from Wednesday:
(As usual, this will be a fluid post in which more information gets added during the day as it crosses my radar, crediting all who have put it on-line. Items will be archived on this site for posterity. In most instances click on the pictures of each tweet to see each article.)
First, here are more ETs and news from Europe from the 27th of February:
And now here is other news (and some demands):
(If you like these posts and my work please contribute via the PayPal widget, which has recently been added to this site. Thanks in advance for any support.)
The Climate Guy