Tuesday July 21st… Dear Diary. The main purpose of this ongoing blog will be to track United States extreme or record temperatures related to climate change. Any reports I see of ETs will be listed below the main topic of the day. I'll refer to extreme or record temperatures as ETs (not extraterrestrials).😉
Main Topic: Prolonged Historic U.S. Heat Wave…Update #17: Slow Warming Trend Begins In The Plains
Dear Diary. Our heat wave monster for most of the country is nearly dead but is simmering, getting ready for a comeback. One question still remains. After all is said and done just how historic is this heat wave? So far I'm not too impressed looking at record tallies. However, the thing has been prolonged, lasting longer than any heat wave I've covered since starting this site in 2017. Still, during my career I've been much more impressed with United States heat waves from 1980, 1988, 2007, 2010 and 2012. You can Google these through Wikipedia. Will Wikipedia bother to write up the U.S. heat wave for 2020? We will see.
As usual let's access U.S. heat levels for the next two days. Our CAT 2 heat wave from Monday has diminished to that of a CAT 1 due to the passage of a front in the Northeast. Just a scant few heat advisories remain in place by the National Weather Service across the Middle Atlantic and Far West: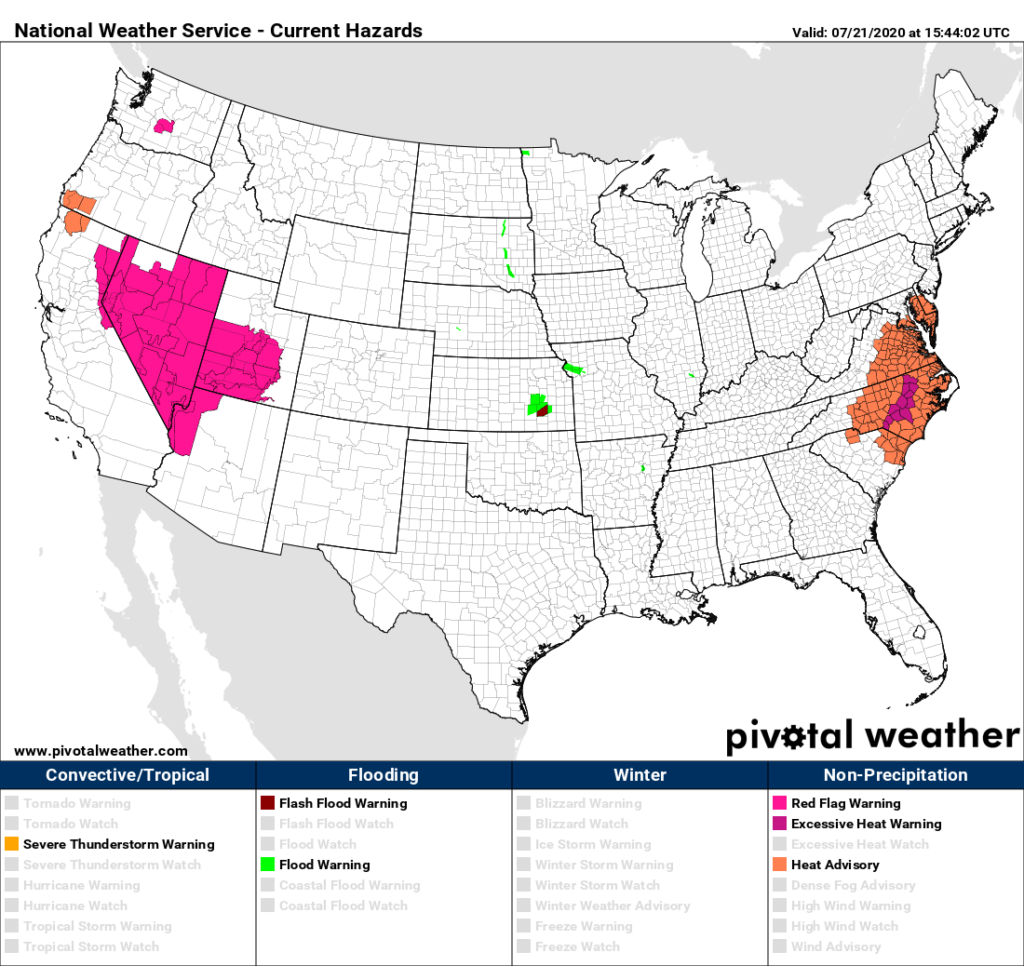 On Wednesday our heat wave will be on life support with the South barely having above average temperature conditions. A slow warming trend will begin in the western High Plains, though: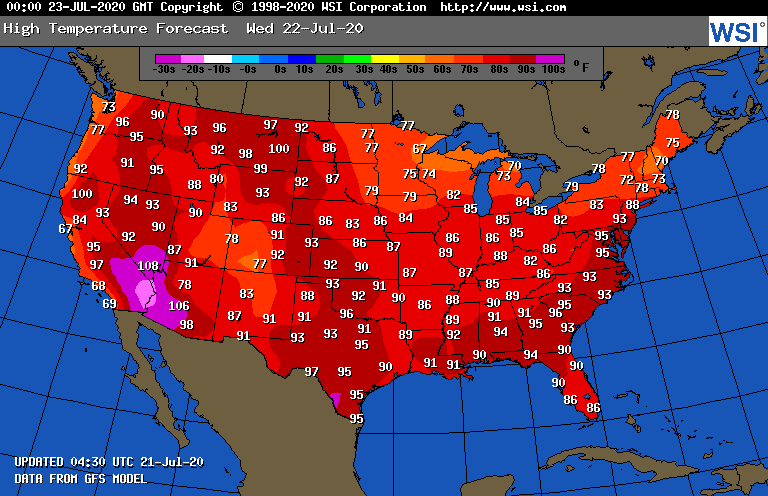 Still, the consensus of all models is for our heat wave to grow again through most of the CONUS through the end of July:
As usual, I'll be posting more updates on this dangerous heat wave as the day progresses.
Here is an overseas "ET" report:
Here is more climate and weather news from Wednesday:
(As usual, this will be a fluid post in which more information gets added during the day as it crosses my radar, crediting all who have put it on-line. Items will be archived on this site for posterity. In most instances click on the pictures of each tweet to see each article. The most noteworthy items will be listed first.)
Now here are some of today's articles and notes on the horrid COVID-19 pandemic:
(If you like these posts and my work please contribute via the PayPal widget, which has recently been added to this site. Thanks in advance for any support.)
Guy Walton… "The Climate Guy"