Tuesday December 29th… Dear Diary. The main purpose of this ongoing blog will be to track United States extreme or record temperatures related to climate change. Any reports I see of ETs will be listed below the main topic of the day. I'll refer to extreme or record temperatures as (not extraterrestrials).😉
Main Topic: Red Cross Attended To Record Number Of Asian Climate Related Disasters In 2020
Dear Diary. I frequently go to the Desdemona Despair website to get great summaries of what has been happening with our climate. Check out some of their other posts on COVID19. Yesterday I reposted one about the Arctic. Today…and since it is 2020…here is another relating how stressed the Red Cross was from climate change related natural disasters this year.
The Red Cross is a wonderful organization whose dedicated members are some of the first to respond to the aftermath of hurricanes and floods. Support them and others as disasters won't stop just because this dreadful year ends. In fact, as global warming starts to accelerate, putting more energy into the atmosphere, I expect the number of bad Red Cross cases to go up. I hope we don't fondly look back on 2020 as being a "relatively tame year," disaster wise, but until we limit carbon pollution to the point that the planet can start to slowly cool, I know that the number of incidents will go up…and that time maybe centuries from now. It's just plain physics folks:
Red Cross faced record number of climate-related disasters in 2020 – "This year has tested the resilience of tens of millions of people to breaking point"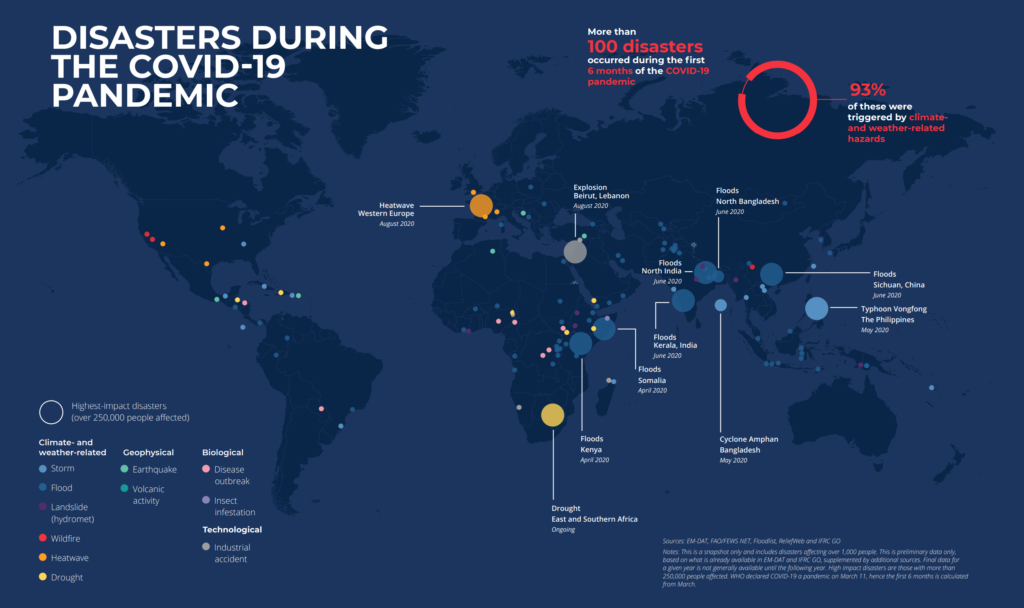 Map showing highest-impact disasters in 2020, during the Covid-19 pandemic (over 250,000 people affected). The map shows only a snapshot of disasters that took place from the beginning of the month when the epidemic was declared (March 2020) for a six-month period. More than 100 disasters occurred during this period and affected over 50 million people. There were also a number of ongoing crises, including measles in DRC and droughts in parts of east and southern Africa. Graphic: IFRC
KUALA LUMPUR, 16 December 2020 (IFRC) – In a record-breaking year, the International Federation of Red Cross and Red Crescent Societies (IFRC) has responded to more climate-related disasters across Asia Pacific than any other time this century so far.
The IFRC has already responded to 25 climate-related disasters in the Asia Pacific, including floods, typhoons, extreme cold weather and a drought. The climate emergency tally is seven more than last year continuing an upward trend.
In total, Red Cross and Red Crescent teams have responded to 29 major emergencies across the Asia Pacific in 2020, only one short of last year's record number of overall responses.
This record-breaking number of climate disasters reinforces in blunt terms what was revealed in the IFRC 2020 World Disaster Report – that more volatile weather is bringing more climate-related disasters. Our teams are seeing the devastating impacts first-hand as they respond to widespread – and in many cases unprecedented – floods, storms, and other extreme weather events.

Jessica Letch, IFRC Emergency Operations Manager
In 2019, more than 94.2 million people were affected by climate related disasters in Asia and the Pacific, according to the World Disasters report. The Asia Pacific is by far the most disaster-prone region in the world, with around twice as many emergencies as the Americas or Africa.
This year, South East Asia has been the busiest area for the IFRC's disaster response teams, with 15 emergency response operations launched, including floods and typhoons that have impacted the lives of more than 31 million people across the Philippines and Vietnam.
Bangladesh with five ongoing operations, including big floods, Cyclone Amphan and the massive population displacement around Cox's Bazar, also remains a high priority for the IFRC.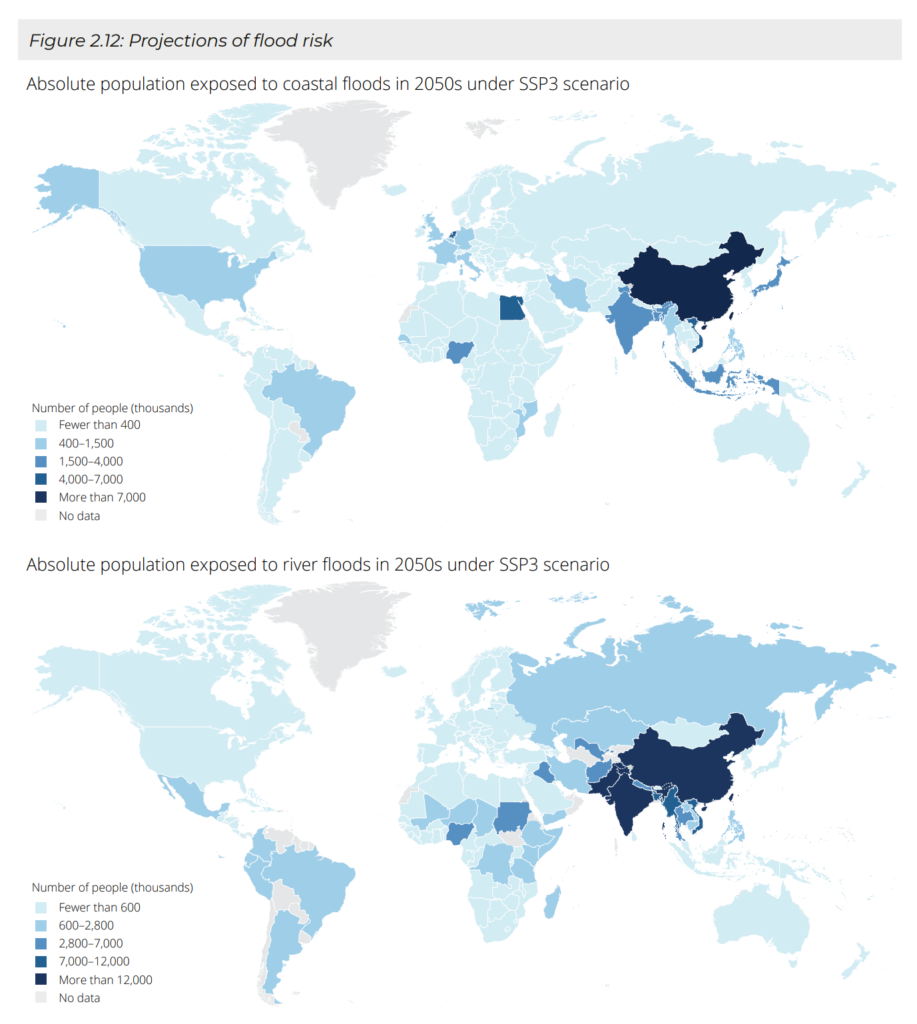 "All these disasters are happening in the midst of the COVID-19 pandemic which is making our operations some of the most complex ever. The challenge has been to help affected communities with emergency relief, while also taking the necessary steps to halt the spread of COVID-19."
"People are used to storms and floods right across Asia but this year has tested the resilience of tens of millions of people to breaking point."
Contact
Red Cross faces record number of climate related disasters in 2020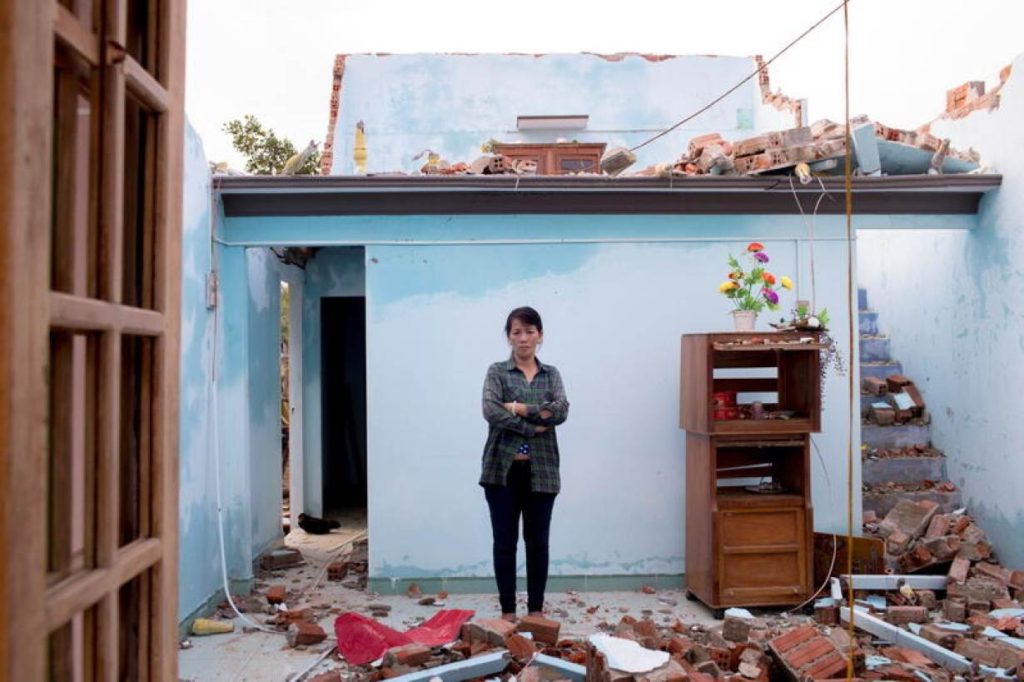 Record climate disasters in Asia-Pacific push millions to "breaking point"
By Beh Lih Yi
16 December 2020
KUALA LUMPUR (Thomson Reuters Foundation) – Asia-Pacific has faced a record number of climate-related disasters in 2020, affecting tens of millions of vulnerable people already hit hard by the COVID-19 pandemic, the Red Cross said on Wednesday.
The International Federation of Red Cross and Red Crescent Societies (IFRC) said it had responded to 24 climate-linked crises this year in the world's most disaster-prone region – up from 18 in 2019 – including floods, typhoons, extreme cold and drought.
"COVID-19 has of course aggravated these impacts, with a taste of the compound shocks we're expecting in a changing climate," Maarten van Aalst, director of the Red Cross Red Crescent Climate Centre, told the Thomson Reuters Foundation.
"The pandemic has not only complicated evacuations and disaster response, but also aggravates the economic impact of disasters, especially for the poorest people," he added.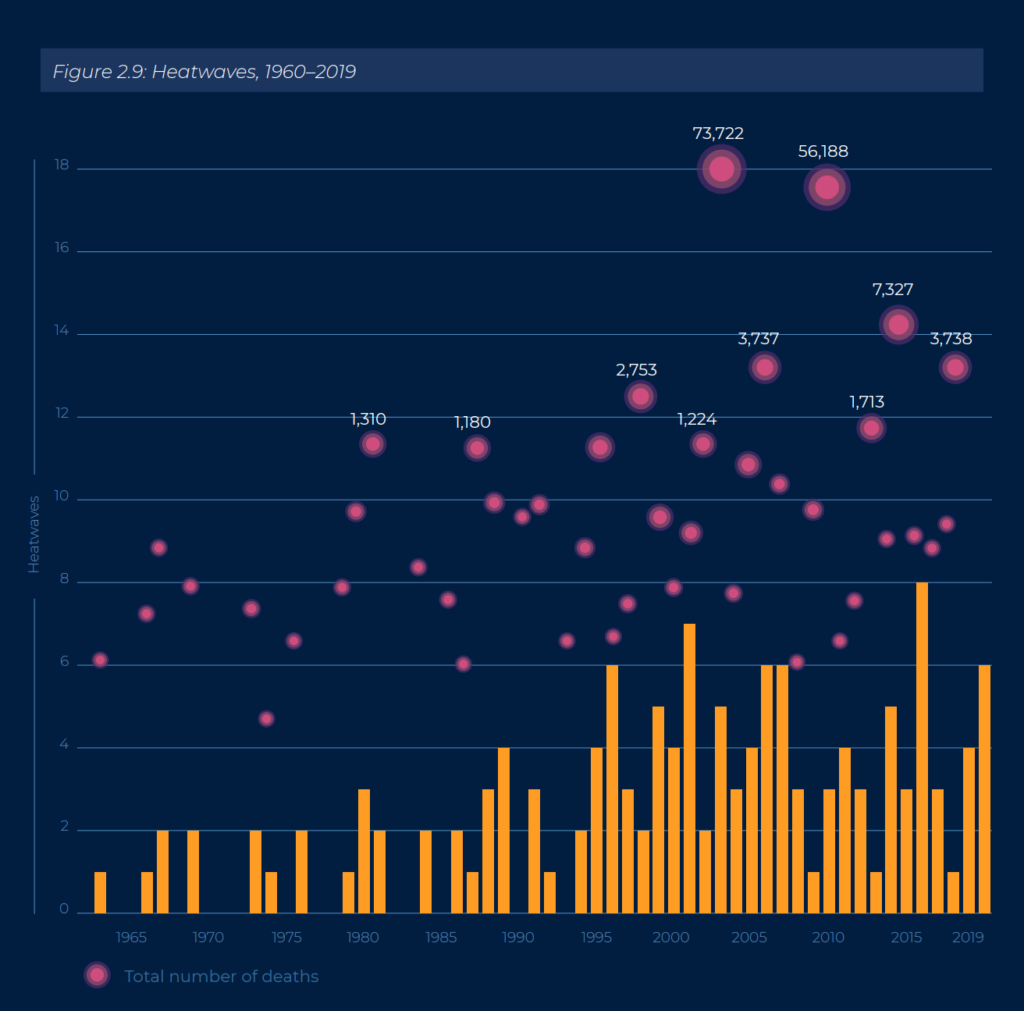 Southeast Asia was the IFRC's busiest region in 2020, with 15 emergency responses to disasters including severe floods, storms and landslides in the Philippines and Vietnam that affected more than 31 million people.
Jess Letch, the IFRC's emergency operations manager, said the challenge had been to help communities with relief aid while also taking the steps needed to halt the spread of COVID-19.
Mary Joy Gonzales, a resilience project manager with CARE in the Philippines, said her aid agency had worked to provide additional shelter to enable social distancing after one person contracted COVID-19 in an evacuation centre it was supporting.
Women have suffered a triple blow, she added, with the pandemic fuelling violence at home just as many lost their jobs and had to look after out-of-school children and elderly relatives while the country was pummelled by destructive storms.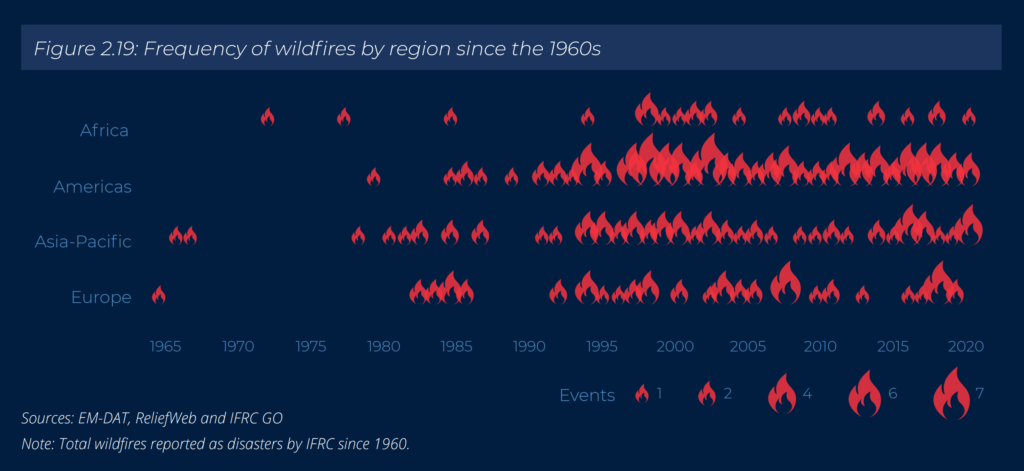 The agency expected that such impacts "will get worse due to climate change", she told journalists earlier this month.
"We have seen the trend in the past 10 years: typhoons have been becoming stronger and we have lost thousands of lives already," she said.
Last year, more than 94 million people in the Asia-Pacific region were hit by climate-related disasters, with the area experiencing twice as many emergencies as the Americas or Africa, according to the IFRC's latest World Disasters Report.
The total number of people affected in 2020 has not yet been released. [more]
Record climate disasters in Asia-Pacific push millions to 'breaking point'
Related:
Here is one ET from Tuesday:
Here is more climate and weather news from Tuesday:
(As usual, this will be a fluid post in which more information gets added during the day as it crosses my radar, crediting all who have put it on-line. Items will be archived on this site for posterity. In most instances click on the pictures of each tweet to see each article.)
Now here are some of today's articles and notes on the horrid COVID-19 pandemic:
(If you like these posts and my work please contribute via the PayPal widget, which has recently been added to this site. Thanks in advance for any support.)
Guy Walton- "The Climate Guy"