The main purpose of this ongoing blog will be to track planetary extreme, or record temperatures related to climate change. Any reports I see of ETs will be listed below the main topic of the day. I'll refer to extreme or record temperatures as ETs (not extraterrestrials).😉
Main Topic: What It's Like to Live During India's Current Heatwave
Dear Diary. Across the southern U.S. we are about to experience a major heatwave that could prove deadly if folks don't take sensible precautions. At the very worst, temperatures will briefly get above 105°F in Texas but cool during the evening since dewpoints won't be well above 70°F. It will be even hotter late this week across the Desert Southwest, but conditions there won't be nearly as bad as what has been experienced on the other side of the planet across India and Pakistan.
Unfortunately, the subcontinental area of Asia climatologically for thousands of years has very hot springs before monsoon weather kicks in during the summer. With our climate changing towards an overall hotter world, India and Pakistan are being affected such that heatwaves of epic proportions are becoming more common. During 2022 this means that daytime maxes above 42°C/108°F are becoming widespread with fairly high humidity. Eventually it could get so hot across portions of these countries, as well as other areas of southern Asia, that habitability literally will become an issue.
So, what is it like to live in an area where day after day temperatures exceed 105°F, but where conditions are traditionally cooler? Here is a firsthand account from Deli, India via Healthworld.com:
https://health.economictimes.indiatimes.com/news/industry/what-its-like-to-live-through-indias-nonstop-heat-wave/91592502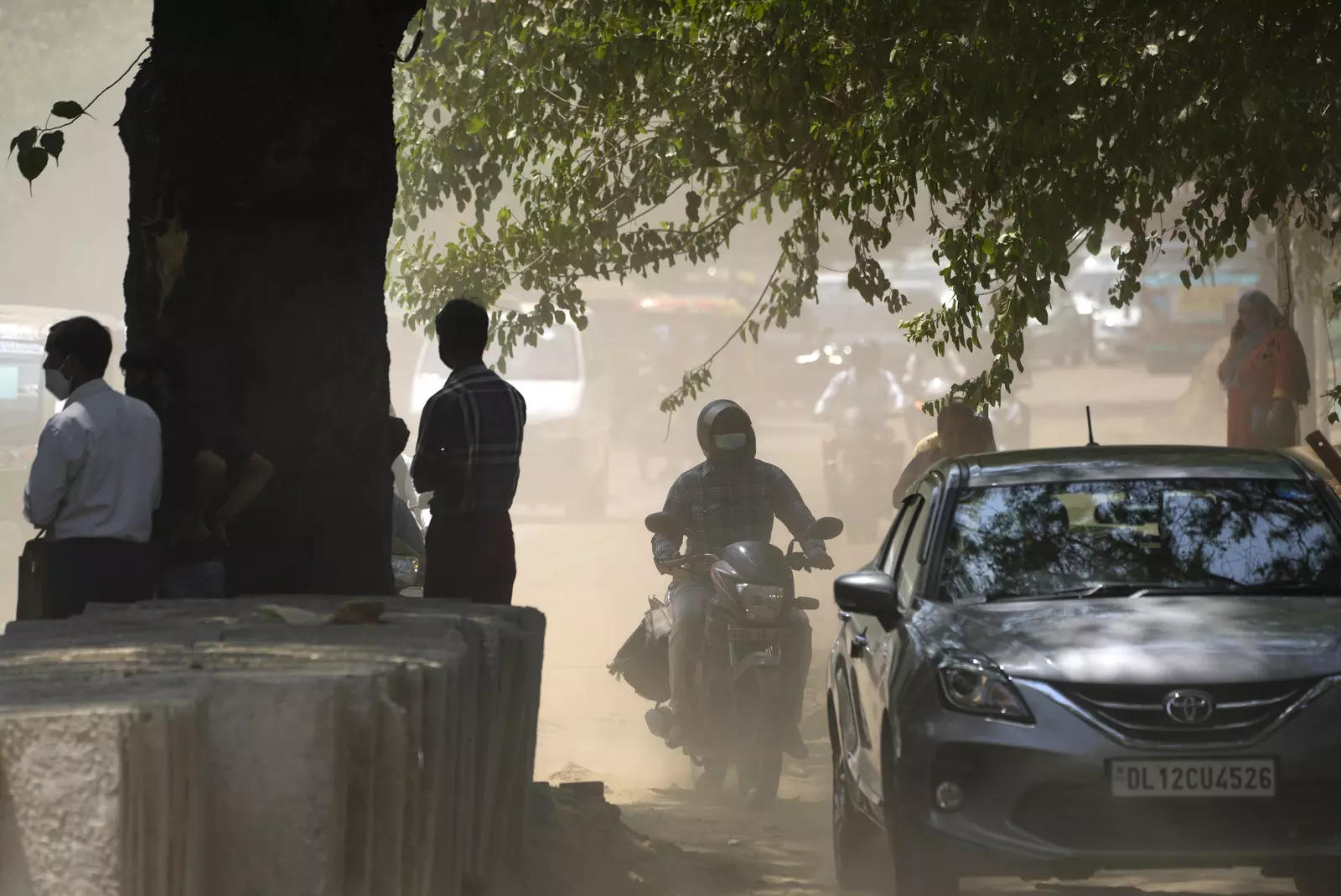 Just click on the above link to read a heart wrenching account.
The following is a Desdemona Despair article relaying a big consequence of this heatwave. Major heatwaves have consequences, and those consequences can reverberate across every corner of the planet in terms of food scarcity and inflation:
By Rajendra Jadhav, Mayank Bhardwaj, and Nigam Prusty
15 May 2022
MUMBAI (Reuters) – India banned wheat exports on Saturday days after saying it was targeting record shipments this year, as a scorching heat wave curtailed output and domestic prices hit a record high.
The government said it would still allow exports backed by already issued letters of credit and to countries that request supplies "to meet their food security needs".
The move to ban overseas shipments was not in perpetuity and could be revised, senior government officials told a press conference.
Global buyers were banking on supplies from the world's second-biggest wheat producer after exports from the Black Sea region plunged following Russia's Feb. 24 invasion of Ukraine. Before the ban, India had aimed to ship a record 10 million tonnes this year.
The officials added that there was no dramatic fall in wheat output this year, but unregulated exports had led to a rise in local prices.
"We don't want wheat trade to happen in an unregulated manner or hoarding to happen," commerce secretary BVR Subrahmanyam told reporters in New Delhi.
Although not one of the world's top wheat exporters, India's ban could drive global prices to new peaks given already tight supply, hitting poor consumers in Asia and Africa particularly hard.
"The ban is shocking," a Mumbai-based dealer with a global trading firm said. "We were expecting curbs on exports after two to three months, but it seems like the inflation numbers changed the government's mind."
Rising food and energy prices pushed India's annual retail inflation near an eight-year high in April, strengthening expectations that the central bank would raise interest rates more aggressively.
Wheat prices in India have risen to record highs, in some spot markets hitting 25,000 rupees ($320) per tonne, well above the government's minimum support price of 20,150 rupees.
Rising fuel, labour, transportation and packaging costs are also boosting the price of wheat flour in India.
"It was not wheat alone. The rise in overall prices raised concerns about inflation and that's why the government had to ban wheat exports," said another senior government official who asked not to be named as discussions about export curbs were private. "For us, it's abundance of caution."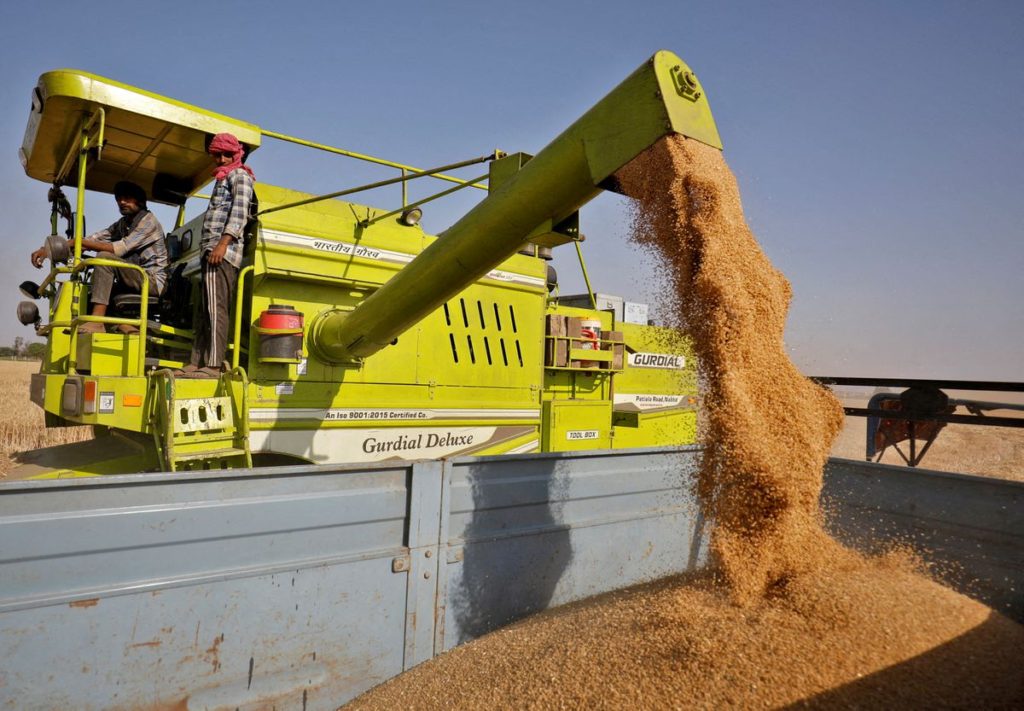 Smaller Crop
India this week outlined its record export target for the fiscal year that started on April 1, saying it would send trade delegations to countries such as Morocco, Tunisia, Indonesia, and the Philippines to explore ways to boost shipments.
In February, the government forecast production of 111.32 million tonnes, the sixth straight record crop, but it cut the forecast to 105 million tonnes in May.
A spike in temperatures in mid-March means the crop could instead be around 100 million tonnes or even lower, said a New Delhi-based dealer with a global trading firm.
"The government's procurement has fallen more than 50%. Spot markets are getting far lower supplies than last year. All these things are indicating lower crop," the dealer said.
Cashing in on a rally in global wheat prices after Russia invaded Ukraine, India exported a record 7 million tonnes of wheat in the fiscal year to March, up more than 250% from the previous year.
"The rise in wheat price was rather moderate, and Indian prices are still substantially lower than global prices," said Rajesh Paharia Jain, a New Delhi-based trader.
"Wheat prices in some parts of the country had jumped to the current level even last year, so the move to ban export is nothing but a knee-jerk reaction." […]
"The Indian ban will lift global wheat prices. Right now, there is no big supplier in the market," another dealer said. [more]
India bans wheat exports as heat wave hurts crop, domestic prices soar
Here are "ET's" recorded from around the planet the last couple of days and some extreme heat outlooks:
Here is some more April 2022 climatology:
Here is more climate and weather news from Tuesday:
(As usual, this will be a fluid post in which more information gets added during the day as it crosses my radar, crediting all who have put it on-line. Items will be archived on this site for posterity. In most instances click on the pictures of each tweet to see each article. The most noteworthy items will be listed first.)
(If you like these posts and my work please contribute via the PayPal widget, which has recently been added to this site. Thanks in advance for any support.)
Guy Walton "The Climate Guy"