The main purpose of this ongoing blog will be to track planetary extreme, or record temperatures related to climate change. Any reports I see of ETs will be listed below the main topic of the day. I'll refer to extreme or record temperatures as ETs (not extraterrestrials).😉
Main Topic: Meteorologically Assessing When and How Bad the Next U.S. Heatwave Will Be
Dear Diary. One thing I can tell you going into the heart of the warm season is that meteorologically the weather pattern is quite different than that of 2021. That year cold pockets aloft had a tendency to dig into the Midwest and South while our heat domes bubbled up in the West. One such heat dome very anomalously led to the extreme Pacific Northwest/western Canadian heat wave that killed hundreds, sending temperatures to as high as 120°F for the first time in recorded history in British Columbia. This year cold pockets are moving southeast from the Gulf of Alaska into the Pacific Northwest, which has had a chilly, wet spring. Often from year to year there are opposite weather patterns, so it's probably the Pacific Northwest's turn to be cool while the East and South bakes…or at least going into June.
Well, as promised:
We already had one eastern and southern heatwave that nearly acquired my dangerous CAT3 characteristics such that it would have been dubbed the first dragon name I will be using this year, Apophis…and in May, well before heatwaves typically occur. A localized CAT1 heatwave has been occurring in the Sacramento Valley this week where some records have been broken:
As this heat episode ends another should begin starting in Texas by Monday and rapidly spreading north and east as the week goes by looking at the forecast 500 millibar pattern: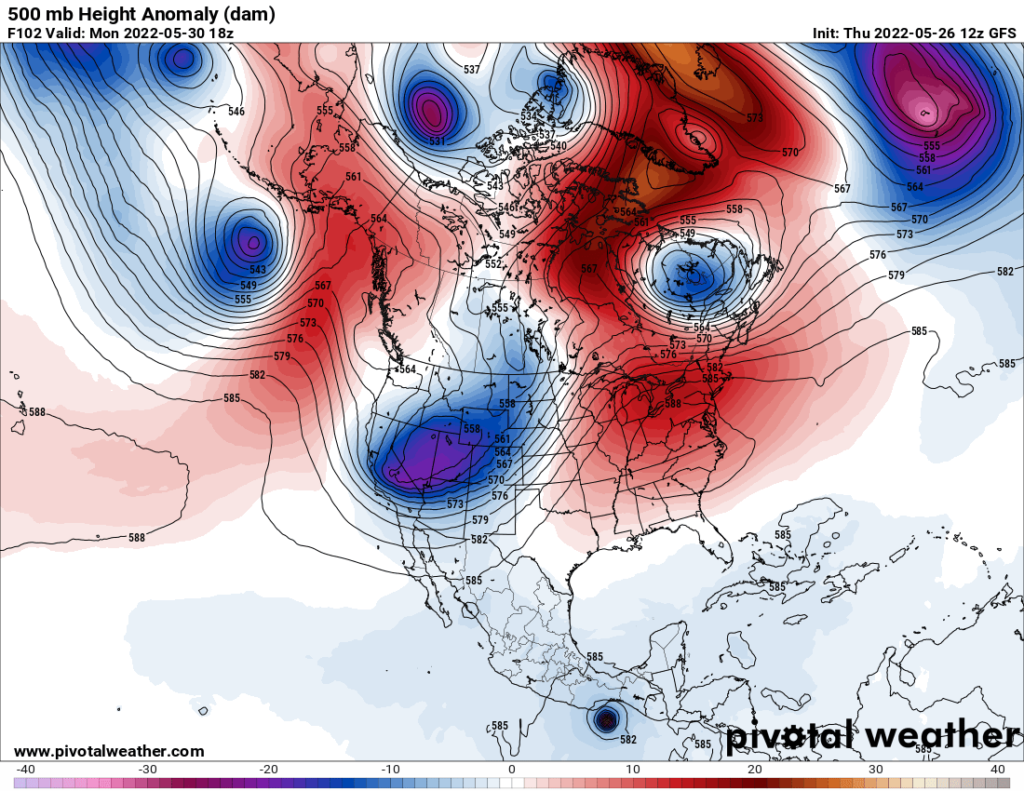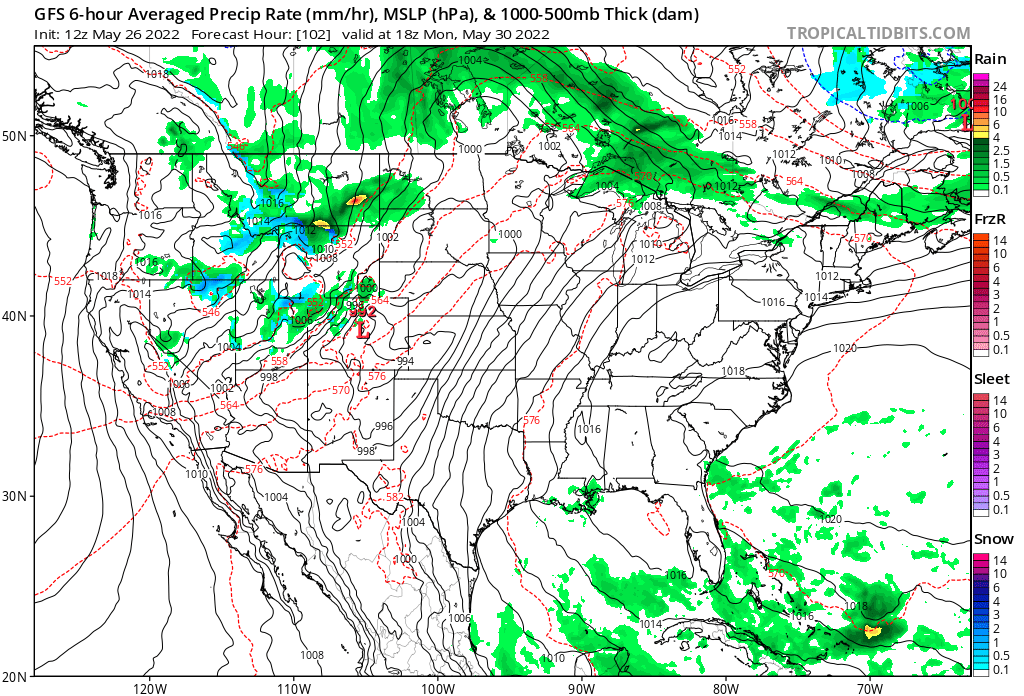 The thing should be at its zenith by Tuesday: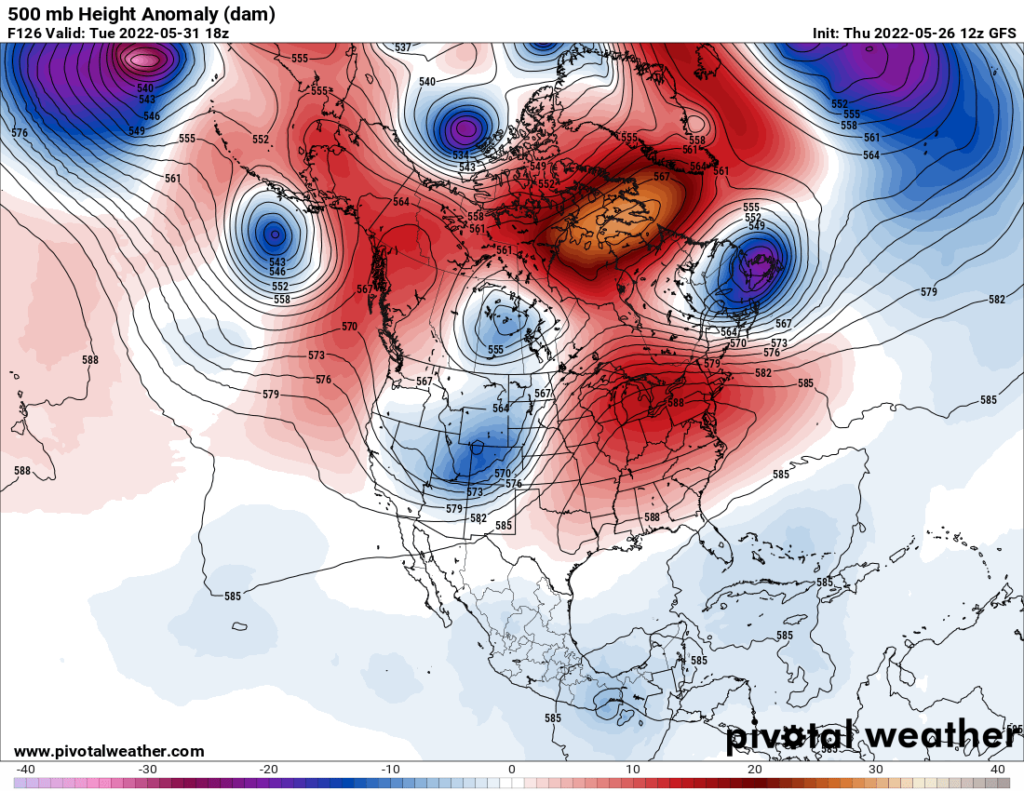 Fortunately, this heat dome should collapse by the following weekend: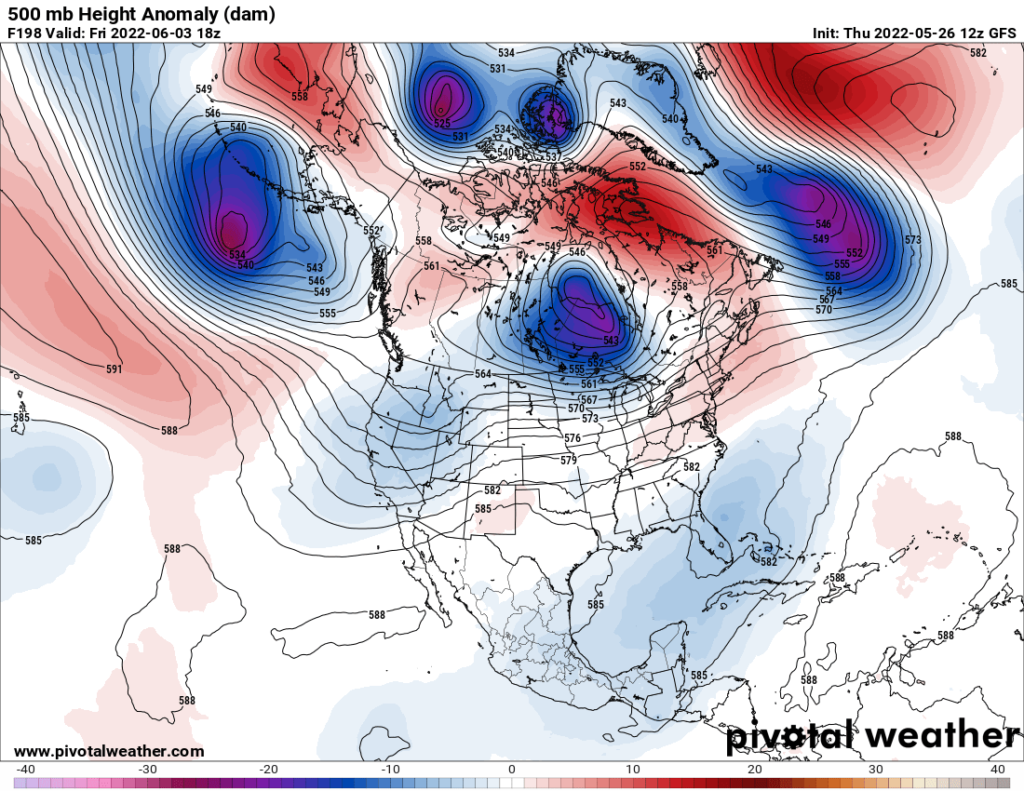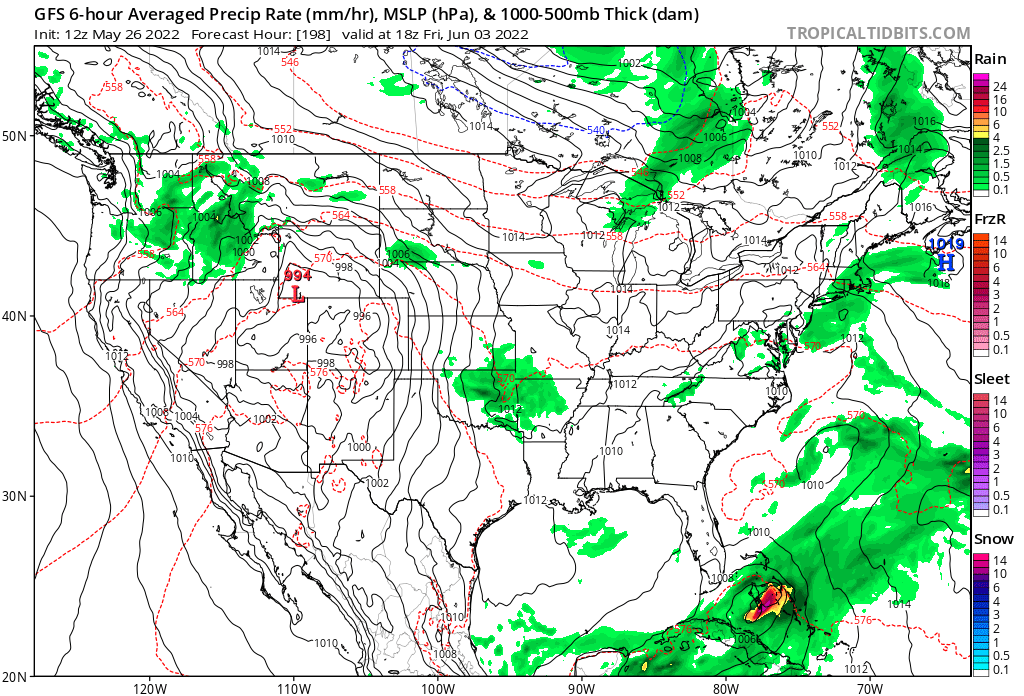 The next question is whether or not enough NWS heat advisories will be in place for me to pull the trigger, declaring the heatwave to be a CAT3. I seriously doubt that. As a reminder from my prior post defining heat wave categorizations here is what we should see at a minimum:
CAT 3: Medium level heatwave severe enough such that a few fatalities are reported. A city in a CAT 3 heat wave would be under a heat emergency for a few days. Many heat records would be either tied or broken.
A CAT3 or higher heatwave would be considered to be a major heatwave and would get a name.
Is my bar to get Apophis to high? You can always write and give me reasons why.
Unlike our other heatwaves in May, this one could not end, but get curtailed back into Texas before rebuilding north and east again. We will see. For now, I would surmise that this next round of heat will get up to CAT1 or CAT2 levels.
Here are some "ET's" recorded from around the planet the last couple of days, their consequences, and some extreme temperature outlooks:
Here is more climate and weather news from Thursday:
(As usual, this will be a fluid post in which more information gets added during the day as it crosses my radar, crediting all who have put it on-line. Items will be archived on this site for posterity. In most instances click on the pictures of each tweet to see each article. The most noteworthy items will be listed first.)
(If you like these posts and my work please contribute via the PayPal widget, which has recently been added to this site. Thanks in advance for any support.)
Guy Walton "The Climate Guy"