The main purpose of this ongoing blog will be to track global extreme or record temperatures related to climate change. Any reports I see of ETs will be listed below the main topic of the day. I'll refer to extreme or record temperatures as ETs (not extraterrestrials).😉
Main Topic: Political Implications If Globe Achieves New Average Temperature Record by 2024
Dear Diary. The Republican Party in the United States has gone all in on supporting fossil fuel interests and denying that there really is a climate crisis. That's unfortunate given what has happened weather wise across the United States and the globe as a whole. Republican's attitudes and policies are flying in the face of reality.
As discussed this week, we are in the third year of a La Niña, so global average temperatures are at a nadir compared to what they were during the last strong El Niño of 2016:
Extreme Temperature Diary- Sunday January 15th, 2023/Main Topic: Will an El Niño Begin During 2023? – Guy On Climate
Due to carbon pollution, even nadirs are at record levels. This La Niña is the warmest in history:
Let's assume that Bob is correct, as he often is, and we see more atmospheric heat due to a burgeoning El Niño piled onto what already was present in 2022. This would mean that more disasters are highly likely from 2023 into 2024. Democrats will be taking advantage of that to defend the Inflation Reduction Act, which will come under scrutiny and is likely to undergo defunding efforts by House Republicans in the next two years. They can point to NASA and other data indicating that 2024 will likely be at near all time record levels globally.
Also, as the world continues to warm, climate will become even more of an issue than it was in 2020. Don't forget that the issue of climate was barely on the radar for the 2020 presidential campaign. Will it crack the top five list of issues that Americans will be concerned about in two years? If so, Republicans will be in deep doo doo, and progressive Democrats should reap benefits. Unfortunately, such a scenario would be at the expense of all of us. Will conditions get so bad that Biden finally declares a climate emergency? We will see.
Here is that Guardian article that Bob referred to in the above tweet:
Warning of unprecedented heatwaves as El Niño set to return in 2023 | El Niño southern oscillation | The Guardian
Warning of unprecedented heatwaves as El Niño set to return in 2023
Scientists say phenomenon coupled with growing climate crisis likely to push global temperatures 'off the chart'
Damian Carrington Environment editor @dpcarrington
Mon 16 Jan 2023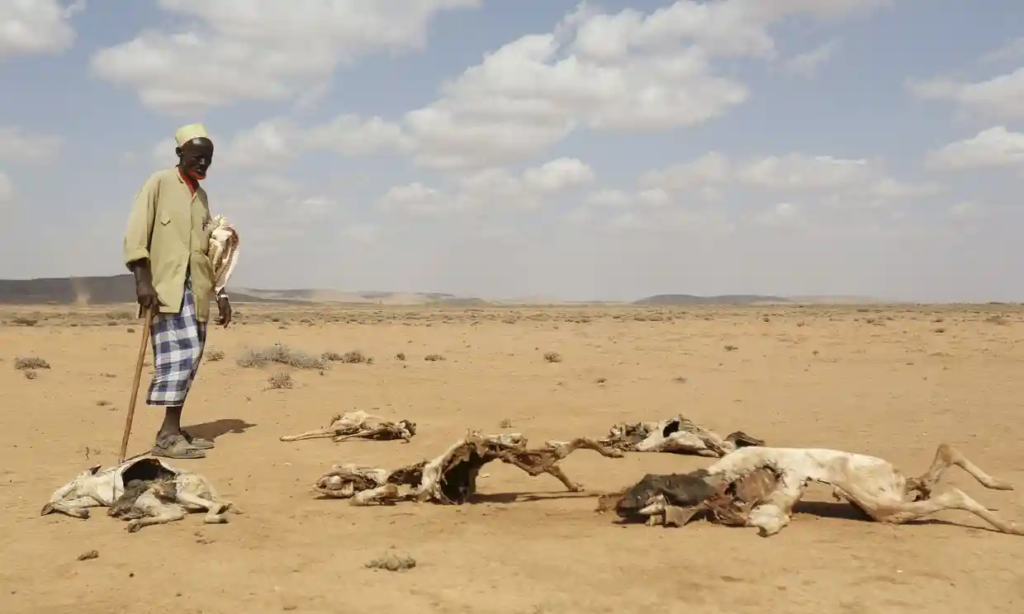 A man looks at the carcasses of animals that died due to an El Niño-related drought in southern Hargeisa, Somaliland, in April 2016. Photograph: Feisal Omar/Reuters
The return of the El Niño climate phenomenon later this year will cause global temperatures to rise "off the chart" and deliver unprecedented heatwaves, scientists have warned.
Early forecasts suggest El Niño will return later in 2023, exacerbating extreme weather around the globe and making it "very likely" the world will exceed 1.5C of warming. The hottest year in recorded history, 2016, was driven by a major El Niño.
It is part of a natural oscillation driven by ocean temperatures and winds in the Pacific, which switches between El Niño, its cooler counterpart La Niña, and neutral conditions. The last three years have seen an unusual run of consecutive La Niña events.
This year is already forecast to be hotter than 2022, which global datasets rank as the fifth or sixth hottest year on record. But El Niño occurs during the northern hemisphere winter and its heating effect takes months to be felt, meaning 2024 is much more likely to set a new global temperature record.
The greenhouse gases emitted by human activities have driven up average global temperature by about 1.2C to date. This has already led to catastrophic impacts around the world, from searing heatwaves in the US and Europe to devastating floods in Pakistan and Nigeria, harming millions of people.
"It's very likely that the next big El Niño could take us over 1.5C," said Prof Adam Scaife, the head of long-range prediction at the UK Met Office. "The probability of having the first year at 1.5C in the next five-year period is now about 50:50."
"We know that under climate change, the impacts of El Niño events are going to get stronger, and you have to add that to the effects of climate change itself, which is growing all the time," he said. "You put those two things together, and we are likely to see unprecedented heatwaves during the next El Niño."
The fluctuating impacts of the El Niño-La Niña cycle could be seen in many regions of the world, Scaife said. "Science can now tell us when these things are coming months ahead. So we really do need to use it and be more prepared, from having readiness of emergency services right down to what crops to plant."
Prof James Hansen, at Columbia University, in New York, and colleagues said recently: "We suggest that 2024 is likely to be off the chart as the warmest year on record. It is unlikely that the current La Niña will continue a fourth year. Even a little futz of an El Niño should be sufficient for record global temperature." Declining air pollution in China, which blocks the sun, was also increasing heating, he said.

While El Niño would supercharge extreme weather, the degree of exacerbation was under debate among scientists.
Prof Bill McGuire, at University College London, UK, said: "When [El Niño arrives], the extreme weather that has rampaged across our planet in 2021 and 2022 will pale into insignificance." While Prof Tim Palmer, at the University of Oxford, said: "The correlation between extreme weather and global mean temperature is not that strong [but] the thermodynamic effects of climate change are going to make the anomalies we get from an El Niño year just that more extreme."
Climate modelling results issued in early January by Australia's Bureau of Meteorology indicated the country could swing from three years of above-average rainfall to one of the hottest, driest El Niño periods on record, increasing the risk of severe heatwaves, droughts and fires. In December, the US National Oceanic and Atmospheric Administration rated the odds of an El Niño forming by August-October as 66%.
The scale of the likely El Niño was as yet unclear. Prof Andy Turner, at the University of Reading, said: "Many seasonal forecast models are suggesting the arrival of moderate El Niño conditions from summer 2023." The picture would be much clearer by June, the scientists said.
The El Niño-La Niña phenomenon is the biggest cause of year-to-year differences in weather in many regions. In La Niña years, the east-to-west Pacific trade winds are stronger, pushing warm surface waters to the west and drawing up deeper, cooler water in the east. El Niño events happen when the trade winds wane, allowing the warm waters to spread back eastwards, smothering the cooler waters and leading to a rise in global temperatures.
Nations bordering the west Pacific, including Indonesia and Australia, experience hotter and drier conditions. "You tend to get lots of droughts, lots of wildfires," said Scaife, though China can suffer flooding in the Yangtze basin after big El Niños.
India's monsoons, and rains in southern Africa can also be suppressed. Other regions, such as east Africa and the southern US, both of which have suffered recent droughts, can get more rain and flooding. In South America, southern regions are wetter, but the Amazon, already approaching a dangerous tipping point, is drier.
"The effects of El Niño could also be felt as far as the northern hemisphere mid-latitudes, with a likelihood of wetter conditions in Spain from summer onwards and drier conditions on the eastern seaboard of the US in the following winter and spring," said Turner.
Palmer said the biggest unanswered question was whether climate change favoured more El Niño or more La Niña events: "That is crucially important for countries looking at long-term adaptation, and will need much higher-resolution climate models. That can only come about with bigger computers."
Palmer and colleagues have called for the establishment of a $1bn international centre for climate modelling, akin to the Large Hadron Collider that allows international particle physicists to do together what no single nation can do alone.
Arwa Mahdawi
Columnist, Guardian US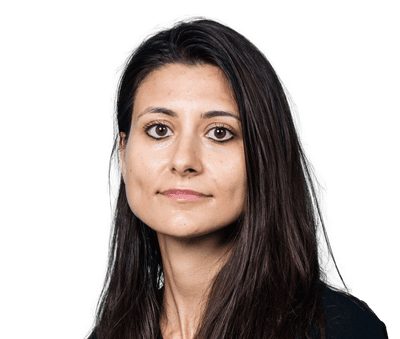 Here are some "ET's" recorded from around the planet the last couple of days, their consequences, and some extreme temperature outlooks, as well as any extreme precipitation reports:
Here is more climate and weather news from Wednesday:
(As usual, this will be a fluid post in which more information gets added during the day as it crosses my radar, crediting all who have put it on-line. Items will be archived on this site for posterity. In most instances click on the pictures of each tweet to see each article. The most noteworthy items will be listed first.)
If you like these posts and my work please contribute via the PayPal widget, which has recently been added to this site. Thanks in advance for any support.)
Guy Walton… "The Climate Guy"