Thursday May 7th… Dear Diary. The main purpose of this ongoing blog will be to track United States extreme or record temperatures related to climate change. Any reports I see of ETs will be listed below the main topic of the day. I'll refer to extreme or record temperatures as ETs (not extraterrestrials).😉
Main Topic: Fire and Ice…A Deep Dive Into The Current Eye Opening Extreme Temperature Regime Across The Northern Hemisphere
Dear Diary. Old temperature records from late April into May are falling by the wayside at a rapid pace due to very eye opening weather regimes on two sides of the Northern Hemisphere.
Today I will present our main topic in three very long parts, so please bear with me on these important reports. First, here is Bob Henson's Weather Underground writeup on extreme warmth occurring in the Eastern Hemisphere:
https://www.wunderground.com/cat6/heat-drought-and-fire-striking-early-in-asia
Heat, Drought, and Fire Striking Early in Asia
Bob Henson · May 6, 2020, 1:41 PM EDT
Above: Wildfires in Siberia, Russia, are bringing even more misery to an area that is already on lockdown due to the coronavirus pandemic. Nine regions have been affected, with Kemerovo and Novosibirsk among the hardest hit to date. This satellite image showing active fires and smoke plumes was collected on April 27, 2020, by the Terra satellite using its Moderate Resolution Imaging System (MODIS) instrument. (NASA Earth Observatory)
The warmest winter on record across much of Eurasia has paved the way for spring extremes that are devouring landscapes and rewriting record books. The final week of April pushed summerlike heat up to latitudes further north than Minnesota, and wildfires are off to a destructive start in Siberia, while severe drought in Southeast Asia has led to Earth's first billion-dollar drought disaster of 2020.
"It's a monstrously big and very hot air mass for April," said international weather records researcher Maximiliano Herrera of the late-April heat wave in northern Asia.
Here's one example: The town of Boguchany—a Siberian village of about 11,000 people at 58.4°N, or about the same latitude as Churchill, Canada, the "polar bear capital of the world"—soared to 31.0°C (87.8°F) on April 25. This didn't just edge past the town's previous monthly record of 25.1°C (77.2°F) from April 23, 2011. It smashed it by close to 6°C (11°F).
The new record also tops Boguchany's normal daily high in July (25.8°C or 78.4°F) by a wide margin.
Many other Siberian villages saw their hottest April weather on record. In fact, the 32.1°C (89.8°F) notched at Sukhobuzimskoye (latitude 56.5°N) on April 25 is the warmest reading ever confirmed anywhere in the vastness of Asian Russia north of 55°N—an area larger than the entire United States.
Incredible heat for late April extended across other parts of Central and East Asia as well. At least three all-time national heat records for April were set:
—Kyrgyzstan: 35.1°C (95.2°F) at Tokmak on April 27
—China: 43.5°C (110.3°F) at Ayding Lake on April 29 (Ayding Lake is one of the lowest spots on Earth, at 502 feet or 154 meters below sea level)
—Mongolia: 36°C (rounded) (96.8°F) at Ekhiyn-Gol (Oasis) on April 30
Even in these extreme desert climates, such temperatures are more on par with normal readings in July. Many other Chinese towns and cities set all-time April heat records, according to Etienne Kapikian (Meteo-France).
The heat continued into early May and pushed further east into the Korean Peninsula and Japan, producing a high of 35.1°C (95.1°F) on May 2 at Hamheung, North Korea (latitude 39°56'N). According to weather records expertJérôme Reynaud, "This is a remarkable value for early May in the country, especially at this latitude." On May 3, the Chinese town of Xingyang hit 41.0°C (105.8°F), a monthly heat record for the province—especially impressive given that it's still so early in May.
Russia was the world's hottest populated area relative to average in April, according to data released by the EU's Copernicus Climate Change Service. (NOAA and NASA will release their April reports next week.)
A fiery mid-spring in Siberia
Most of 2020 has been unusually warm across Russia, and the parched landscape has been ripe for early-season wildfire throughout much of southern Siberia. The Krasnoyarsk region, which includes Boguchany, was seeing ten times the wildfire extent by late April this year compared to last year, according to Russian emergencies minister Evgeny Zinichev as quoted in the Siberian Times. For the nation as a whole, fire outbreaks were running about 60% ahead of last year, and the acreage burned was about 25% ahead of 2019 levels.
"A critical situation with fires has developed in Siberia and the Far East," warned Zinichev. "A less snowy winter, an abnormal winter, and insufficient soil moisture are factors that create the conditions for the transition of landscape fires to settlements."
While some of the fires are agriculture-related, others are apparently coronavirus-related. Many Russians chose to escape urban apartments and quarantine themselves in the countryside, said Sergei Anoprienko, head of Russia's forest agency Rosleskhoz. "People self-isolated outdoors and forgot about fire safety rules," he told the Siberian Times. "In some regions, the temperature is already around 30°C, and people just can't keep themselves in their apartments.
"People rushed outdoors, and as a result we have a surge of thermal points."
Flames of deja vu
As of May 1, roughly 5 million acres of forest and grassland had been consumed by fire in Russia, geographer Thomas Smith (London School of Economics) told Earther. If so, that could make it Russia's worst April for wildfire in more than a decade, based on data compiled by Greenpeace Russia.
The Krasonyarsk region has barely had a chance to breathe (almost literally), with this year's early wildfires coming on the heels of an unusually prolonged fire season in 2019. "I don't remember a situation where the fires burned this long, and I've been in forest management since 1972," Pyotr Tsvetkov (Sukachev Forest Institute in Krasnoyarsk) told Bloomberg in August 2019. "There aren't many fires, but they are over a huge territory and the smoke covers hundreds of kilometers. There's no air to breathe in Krasnoyarsk and the smoke has made it to the Urals."
Each year across much of Siberia, fires are spreading unchecked in "control zones" where government policy does not mandate firefighting, according to Greenpeace Russia. "Many of the fires in control zones this year [2019] could have been extinguished at an early stage, which would significantly reduce the area covered by the fire, the smoke of settlements and CO2 emissions into the atmosphere," the nongovernmental organization stated in a news release.
Russia's new approach to letting major fires burn, put into law in 2015, makes it difficult to compare recent fire seasons against older ones. However, there is ample evidence that human-caused climate change is exacerbating boreal forest fires, which rage each year across Siberia, Alaska, and Canada. Along with the impacts to people and ecosystems where the blazes are happening, such fires are adding huge amounts of stored carbon to the atmosphere.
Drought conditions in Southeast Asia for March 2020, using the Standardised Precipitation-Evapotranspiration Index (SPEI). (SPEI Global Drought Monitor)
Earth's first billion-dollar drought disaster of 2020: Southeast Asia
WU co-founder and Cat 6 founder Jeff Masters reports:
"The intense heat of 2020 has been accompanied by severe lack of rainfall across parts of Southeast Asia, with severe drought conditions developing in multiple countries. Among the hardest-hit nations have been Sri Lanka, Thailand, and Vietnam. The government of Thailand has declared a state emergency due to drought-related saltwater intrusions into the aquifers, and the Bank of Ayudhya's Krungsri Research projected that the 2020 dry season could cost the nation as much as $1.5 billion (0.27 percent of GDP.)
"According to insurance broker Aon, drought damages in excess of $1 billion have already occurred in 2020 across the ASEAN nations–Brunei, Cambodia, Indonesia, Laos, Malaysia, Myanmar, the Philippines, Singapore, Thailand, and Vietnam."
Thanks go to Maximiliano Herrera, Etienne Kapikian, Jeff Masters, and Jérôme Reynaud for contributing to this post.
The Weather Company's primary journalistic mission is to report on breaking weather news, the environment and the importance of science to our lives. This story does not necessarily represent the position of our parent company, IBM.
Bob Henson
Bob Henson is a meteorologist and writer at weather.com, where he co-produces the Category 6 news site at Weather Underground. He spent many years at the National Center for Atmospheric Research and is the author of "The Thinking Person's Guide to Climate Change" and "Weather on the Air: A History of Broadcast Meteorology."

Second, this recent Far East record heat is probably a precursor to what a new study describes as an Earth that will become nearly uninhabitable for about one billion people within just a few decades. Here is more about that from the Guardian:
One billion people will live in insufferable heat within 50 years – study
Human cost of climate crisis will hit harder and sooner than previously believed, research reveals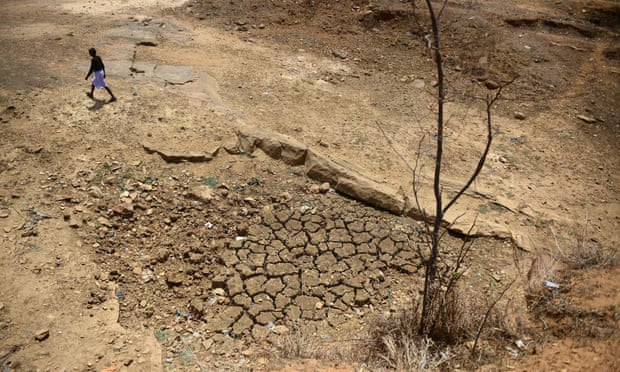 The human cost of the climate crisis will hit harder, wider and sooner than previously believed, according to a study that shows a billion people will either be displaced or forced to endure insufferable heat for every additional 1C rise in the global temperature.
In a worst-case scenario of accelerating emissions, areas currently home to a third of the world's population will be as hot as the hottest parts of the Sahara within 50 years, the paper warns. Even in the most optimistic outlook, 1.2 billion people will fall outside the comfortable "climate niche" in which humans have thrived for at least 6,000 years.
The authors of the study said they were "floored" and "blown away" by the findings because they had not expected our species to be so vulnerable.
"The numbers are flabbergasting. I literally did a double take when I first saw them, " Tim Lenton, of Exeter University, said. "I've previously studied climate tipping points, which are usually considered apocalyptic. But this hit home harder. This puts the threat in very human terms."
There will be more change in the next 50 years than in the past 6,000 years
Instead of looking at climate change as a problem of physics or economics, the paper, published in the Proceedings of the National Academy of Sciences, examines how it affects the human habitat.
The vast majority of humanity has always lived in regions where the average annual temperatures are around 6C (43F) to 28C (82F), which is ideal for human health and food production. But this sweet spot is shifting and shrinking as a result of manmade global heating, which drops more people into what the authors describe as "near unliveable" extremes.
Humanity is particularly sensitive because we are concentrated on land – which is warming faster than the oceans – and because most future population growth will be in already hot regions of Africa and Asia. As a result of these demographic factors, the average human will experience a temperature increase of 7.5C when global temperatures reach 3C, which is forecast towards the end of this century.
At that level, about 30% of the world's population would live in extreme heat – defined as an average temperature of 29C (84F). These conditions are extremely rare outside the most scorched parts of the Sahara, but with global heating of 3C they are projected to envelop 1.2 billion people in India, 485 million in Nigeria and more than 100 million in each of Pakistan, Indonesia and Sudan.
This would add enormously to migration pressures and pose challenges to food production systems.
"I think it is fair to say that average temperatures over 29C are unliveable. You'd have to move or adapt. But there are limits to adaptation. If you have enough money and energy, you can use air conditioning and fly in food and then you might be OK. But that is not the case for most people," said one of the lead authors of the study, Prof Marten Scheffer of Wageningen University.
An ecologist by training, Scheffer said the study started as a thought-experiment. He had previously studied the climate distribution of rainforests and savanna and wondered what the result would be if he applied the same methodology to humans. "We know that most creatures' habitats are limited by temperature. For example, penguins are only found in cold water and corals only in warm water. But we did not expect humans to be so sensitive. We think of ourselves as very adaptable because we use clothes, heating and air conditioning. But, in fact, the vast majority of people live – and have always lived – inside a climate niche that is now moving as never before."
We were blown away by the magnitude," he said. "There will be more change in the next 50 years than in the past 6,000 years."
The authors said their findings should spur policymakers to accelerate emission cuts and work together to cope with migration because each degree of warming that can be avoided will save a billion people from falling out of humanity's climate niche.
"Clearly we will need a global approach to safeguard our children against the potentially enormous social tensions the projected change could invoke," another of the authors, Xu Chi of Nanjing University, said.
………………………………………..
Meanwhile across North America, where most climate change denial is occurring in the United States compared with the rest of the world, once more we are seeing another record cold weather regime. Across more liberal areas of the western U.S. we are seeing startling record heat, though. It's very hard to convince people that dangerous global warming is occurring when it will be very cold by May standards going into Mother's Day Weekend:
Here is more from the Washington Post:
A nation divided: Polar vortex to unload historic Arctic blast in the East as blistering heat roasts the West
A computer model projection from the European model showing unusually warm air over the West, and unusually cold conditions in the East on May 8. (Pivotal Weather) By Andrew Freedman and Matthew Cappucci May 7 at 11:41 AM
A contorted jet stream — with a massive bulge of high pressure in the West and a downstream dip, or trough, in the East that resembles tall ocean waves — is cleaving the United States into two seasons. This weather pattern is leading to record heat in the West and Southwest, including Arizona, California, Nevada and New Mexico, while record cold descends upon the Midwest, Ohio Valley, Mid-Atlantic and Northeast as a result of a lobe of the polar vortex.
Both temperature extremes are unusually severe for this time of year. In the East, after a winter lacking in polar vortex-induced cold air outbreaks, a lobe of the tropospheric polar vortex is breaking off from the main circulation over the Arctic and is swinging down from Canada toward New England.
The low temperatures that will result are almost certain to break records.
Meanwhile, in the West, numerous weather observation sites are expected to eclipse the century mark Thursday and Friday, for example. High temperatures are running at least 15 degrees above average in a zone from Southern California to Texas, and these same areas have seen extreme heat since late last month, compounding the effects.
Highly amplified jet stream patterns are typically associated with weather extremes, and this one is no exception. It's leading to a peculiar setup, one in which, on Saturday, Anchorage will be 15 degrees higher than Washington, and a cross-country flight from Los Angeles to New York would be a journey from midsummer to midwinter. (That is, if people were flying amid the coronavirus pandemic.)
[How coronavirus grounded the airline industry]
The polar vortex finally shows up
Upper-air temperatures as simulated by the European model. Notice the lobe of cold associated with the polar vortex meandering south and east into the weekend, including May 9. (WeatherBell)
In the East, temperatures are set to tumble as the polar vortex — largely absent all winter — descends over New England beginning early Friday. With it will come frigid upper-air temperatures that could obliterate all-time weather balloon temperature records, and translate to surface temperatures more characteristic of March.
In fact, anticipated temperatures at the 500 millibar level — which marks the halfway mark of the atmosphere's mass with height — would in some cases be record-setting even during December. That illustrates that the air mass, which is originating in the Arctic, would be unusual even during the winter. For this to occur in May is an outlier event.
Temperatures in the eastern United States will be the lowest on the planet compared to average.
The winterlike chill will begin to settle south behind a cold front Friday, sweeping all the way to the Gulf Coast by early Saturday. Chicago may not make it above 45 just a day after experiencing highs in the 60s. That would be the lowest May high temperature Chicago has seen in nearly a decade and a half.
Dozens of records could be snagged Saturday morning from the Tennessee Valley to the Midwest and New England.
In Huntsville, Ala., the National Weather Service is forecasting a low of 37 degrees — likely to eclipse a record that has stood since 1923. It's a similar story in Nashville, where a morning low of 36 could be recorded.
Chicago could approach within a couple of degrees of records as the Windy City bottoms out near 30 early Saturday, but widespread records are likely to the east. Detroit, Indianapolis, Buffalo, Columbus, Dayton, Charleston, W.Va., Philadelphia, New York and Boston are all expected to come within a degree or two of record lows for the date.
At the same time, a developing storm along the cold front will begin to tap into the chilly air. Light rain will develop over the Ohio and Tennessee valleys and shift east Friday afternoon, transitioning to snow in the higher elevations of West Virginia and Pennsylvania after sunset.
That precipitation will shift northeast, bringing a slushy inch or two from central New York along the Interstate 88 corridor east into the Berkshires, Worcester Hills, Green Mountains, and much of New Hampshire and Maine overnight.
A confetti of flakes could even make it to Hartford, although Boston and Providence look to be largely eluding Old Man Winter this time around.
In northern Maine, however, trees and power lines could fall with half a foot of heavy, wet snow coming down. Albeit seemingly apocryphal, signs are even pointing to a brief thump of heavy snow along a corridor in the Northeast at the height of the storm's overnight passage. Thundersnow is likely in a few spots, especially around tall towers and wind turbines.
Snowfall estimates through late Saturday, as predicted by the National Weather Service. (WeatherBell)
On Saturday afternoon, the storm will clear, with blustery northwesterly winds gusting upward of 40 mph in its wake. That could produce wind chills in the upper 20s or lower 30s, with lake-effect thundersnow squalls to the west and isolated ice pellets to the east.
The instigating low-pressure system could even meet the criteria of a "bomb cyclone" as it enters the Gulf of Maine and rides up the Bay of Fundy later Saturday. As the pressure tanks with unusual haste, it could drop to the lowest level on record for May.
By Sunday, the core of the cold meanders slightly to the east, bringing a late-season frost or freeze as far south as north Georgia and the high terrain of the Carolinas.
Some improvement is likely into next week, with a pattern shift late in the week around mid-month that will favor a return to springlike weather. After all, it's about time it feels like May — not March.
Long duration and severe early season heat
Forecast high temperatures in the Southwest on May 6. (WeatherBell)
Blistering and sometimes record-setting heat has baked the Southwest for more than a week.
Given the coronavirus outbreak, cities in the region are having to rethink their heat safety plans, which normally would involve opening up cooling shelters. However, now those shelters could be hot spots for spreading the virus, rather than offering relief from high temperatures, and city leaders from Phoenix to Los Angeles are having to come up with new ways to protect their citizens from the nation's greatest annual weather killer.
The heat is affecting millions. In Phoenix, the forecast high temperature for Thursday is 106 degrees, close to the record of 108 degrees, set in 1989. The city reached 106 on Wednesday, which was its highest in 2020 and the fifth-earliest occurrence of a temperature of 106 degrees or above, tied with May 6, 2018. The earliest such occurrence took place May 2, 1947, the Weather Service reported.
Although Phoenix is no stranger to hot weather, the heat is an unwelcome guest so early in the season. According to a Weather Service forecast discussion published Tuesday, the chances of reaching 107 or greater this time of year in Phoenix is less than 1 percent.
In Las Vegas, the high Wednesday was 101 degrees, which was the city's hottest day of the year and first 100-degree-plus reading of the season.
Last week, the city hit 99 degrees, tying the highest temperature ever recorded during April. Its low of 79 degrees April 30 was the warmest low ever recorded during the month.
Excessive heat warnings are in effect for Thursday in Arizona as well as interior Southern California, while heat advisories have been issued for parts of the highly populated stretch from San Diego to Los Angeles. The forecast high in Los Angeles on Thursday is 94 degrees, although it will be closer to 90 right along the shore, where winds will flow from the Pacific. These readings are 10 to 20 degrees above average for this time of year.
High temperatures are forecast to last well into the evening, according to the National Weather Service, and forecast low temperatures Thursday night may not drop below 70 degrees in some areas. On Wednesday, Los Angeles International Airport and Santa Maria Airport both set record highs, at 86 and 89 degrees, respectively.
In an early preview of wildfire season, which is now essentially running all year in California, brush fires were burning as of early Thursday morning in areas north of Los Angeles, powered by strong northerly winds that are expected to wane during the day.
Last week, the hot weather sent Californians flocking to local beaches amid the coronavirus crisis, much to the dismay of Gov. Gavin Newsom (D), who ordered them closed in response. However, some of the beaches are now being reopened.
A surfer walks on the beach under strict social distancing rules during the coronavirus pandemic in Ocean Beach, Calif., on May 6. (Mike Blake/Reuters)
Temperatures in Death Valley could jump to near or past 110 on Friday and Saturday. This desert hot spot, known for attaining some of the most extreme temperatures on the planet, posted highs of 110 and 112 degrees April 28 and 29, respectively. Its low temperature of 90 degrees April 30 was the warmest ever recorded during April.
Because of human-driven increases in the amount of planet-warming greenhouse gases in the air, the odds of long-lasting, intense heat waves in the Southwest have increased significantly, and that is evident in weather observations.
In 1950, Phoenix typically had its first 100-degree day in mid-May. Now, the average has shifted forward to late April. In addition, heat is persisting longer into the fall.
Phoenix now has an average of 15 more days that hit 100 degrees per year than it did 70 years ago.
Jason Samenow contributed to this report.
Whew! This is just too much material. It is very hard to keep up with extreme conditions on the Extreme Temperature Diary these day, but I will try.
Now here are some of today's articles and notes on the horrid COVID-19 pandemic:
(As usual, the most noteworthy items will be listed first.)
Here is more climate and weather news from Thursday:
(As usual, this will be a fluid post in which more information gets added during the day as it crosses my radar, crediting all who have put it on-line. Items will be archived on this site for posterity. In most instances click on the pictures of each tweet to see each article. The most noteworthy items will be listed first.)
Here are some "ET" notes from Thursday:
(If you like these posts and my work please contribute via the PayPal widget, which has recently been added to this site. Thanks in advance for any support.)
Guy Walton "The Climate Guy"