Tuesday July 7th… Dear Diary. The main purpose of this ongoing blog will be to track United States extreme or record temperatures related to climate change. Any reports I see of ETs will be listed below the main topic of the day. I'll refer to extreme or record temperatures as ETs (not extraterrestrials).😉
Dear Diary. As usual to start this particular post, let's have a heat checkup for the United States for the next couple of days. We still have a low level CAT 1 heat wave occurring across some sections of the country with a few heat advisories posted this morning:
The biggest change since yesterday is that excessive heat watches have been posted in the Desert Southwest for later this week due to our building ridge there.
On Wednesday indeed heat will be building in the Southwest and western Plains, but maxes won't be at record historic levels…at least not yet. Heat will be easing for most of the East except in Miami, which has truly been a hot anomaly this year.
Speaking of the ridge we now have high confidence that the thing will reach an initial zenith on Saturday at near 600 decameters over New Mexico:
In order for a heat wave to be truly "historic," or at least get up to my definition of at least a CAT4, we need to see many monthly and all-time records being set. We may see this happen from Arizona eastward into west Texas and other portions of the western High Plains over this coming weekend. Here are forecast maxes on Saturday when the ridge has its first peak:
Maxes from Phoenix eastward through New Mexico and as far east as near Dallas will be well in excess of triple digits, with a few stations exceeding all-time record values. While hot with above average temperatures, most of the rest of the United States won't be seeing historic levels of heat through this weekend.
The good news here is that the heat dome will stay anchored over New Mexico and be diminishing early next week. This will allow for an expected cool trough to develop in the East keeping our heat wave at bay: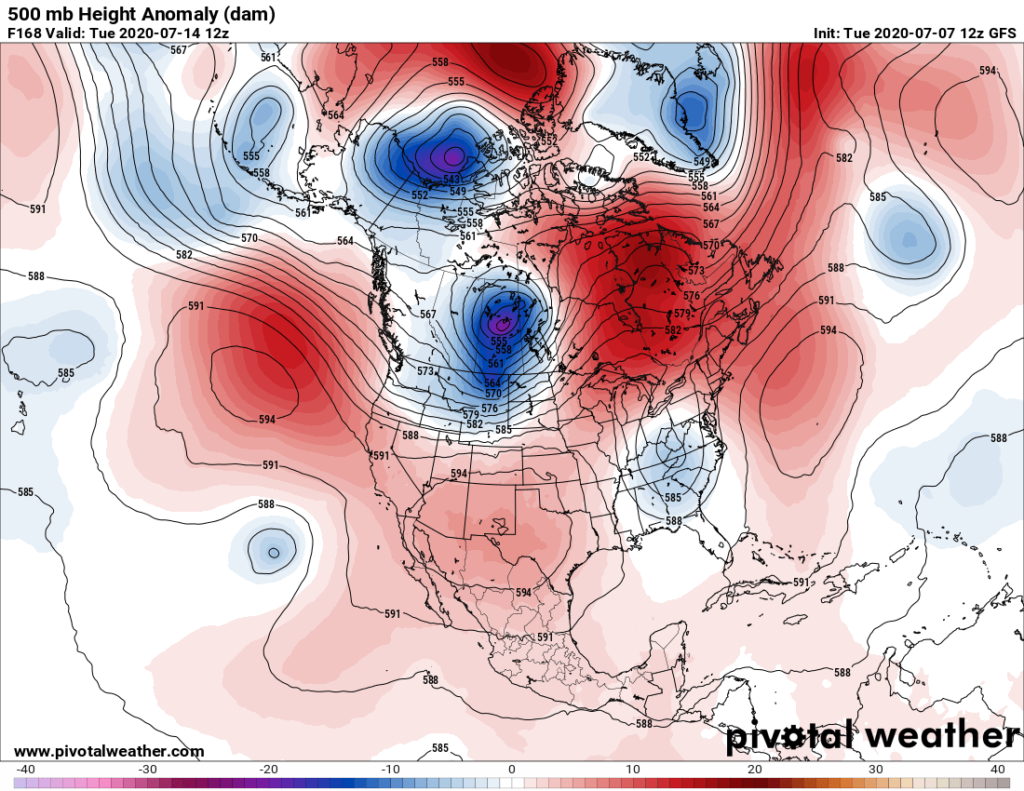 Model ensembles do have our heat dome expanding again late next week, so this particular heat wave may be historic for another reason…longevity: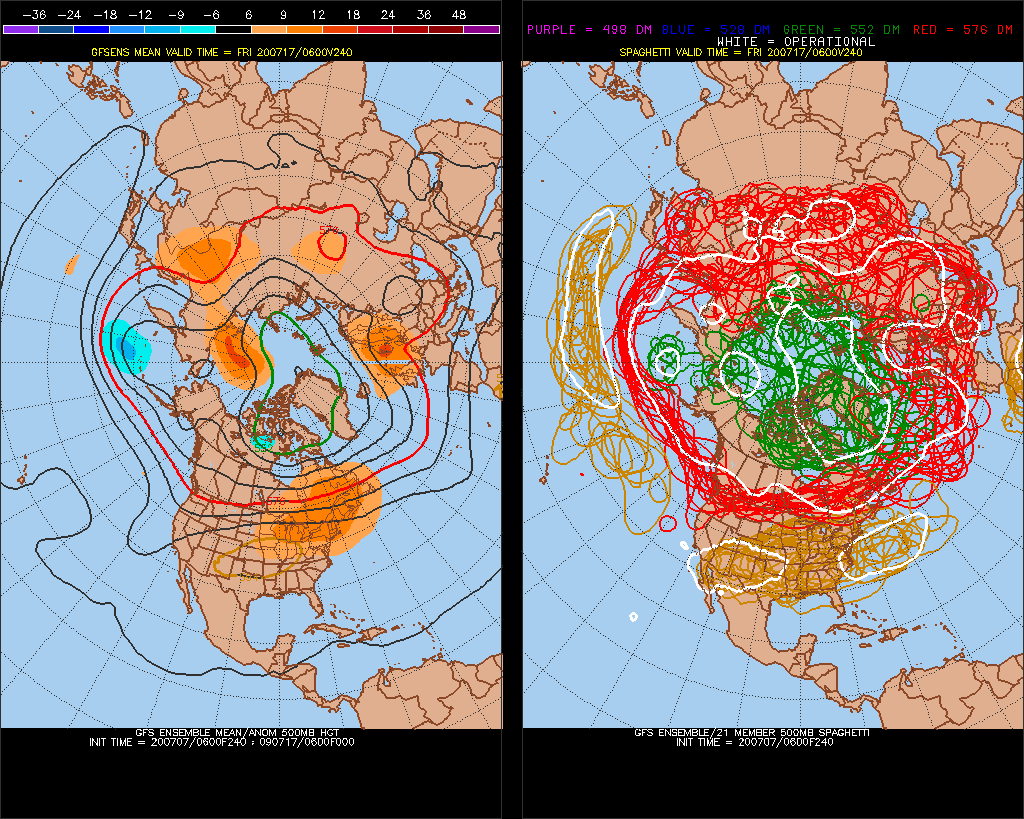 As always, check in from time to time on this site to see if I have posted any updates.
Here is more climate and weather news from Tuesday:
(As usual, this will be a fluid post in which more information gets added during the day as it crosses my radar, crediting all who have put it on-line. Items will be archived on this site for posterity. In most instances click on the pictures of each tweet to see each article. The most noteworthy items will be listed first.)
Now here are some of today's articles and notes on the horrid COVID-19 pandemic:
(If you like these posts and my work please contribute via the PayPal widget, which has recently been added to this site. Thanks in advance for any support.)
Guy Walton "The Climate Guy"