The main purpose of this ongoing blog will be to track global extreme or record temperatures related to climate change. Any reports I see of ETs will be listed below the main topic of the day. I'll refer to extreme or record temperatures as ETs (not extraterrestrials).😉
Main Topic: Western Wildfires…The Unfortunate New Need to Be Vigilant All Year Long
Dar Diary. This is your near monthly reminder that folks in the western U.S. need to be mindful that wildfires can blaze at any time of the year due to climate change when a drought is ongoing. Here is the current U.S. Drought Monitor:
We saw devastating fires in the Boulder Colorado area in December. Now in January we are seeing a major wildfire in Big Sur California, despite rains from December diminishing drought levels in most of that state. Apparently, rains didn't penetrate soil deep enough to inhibit fire weather over the weekend.
During overall cooler decades prior to the 2010's residents could relax after November once winter rain and snow fell on just about every location of the West. Not anymore.
Here is a Newsweek article detailing the weekend Big Sur fire:
Dramatic Big Sur Fire Photos, Videos Show Raging Inferno as Residents Told to Evacuate
BY DARRAGH ROCHE ON 1/22/22 AT 5:28 AM EST
Dramatic Big Sur Fire Photos, Videos Show Raging Inferno as Residents Told to Evacuate
BY DARRAGH ROCHE ON 1/22/22 AT 5:28 AM EST
Dramatic photos and videos of an ongoing wildfire in Big Sur, California show a raging inferno in the affected area as residents were placed under a mandatory evacuation order.
The fire was first reported at around 7.30 p.m. P.T. on Friday and began in the Palo Colorado Canyon in Monterey County. The wildfire had grown to at least 250 acres by early Saturday morning, according to NBC Bay Area.
Officials are calling the wildfire the Colorado Fire.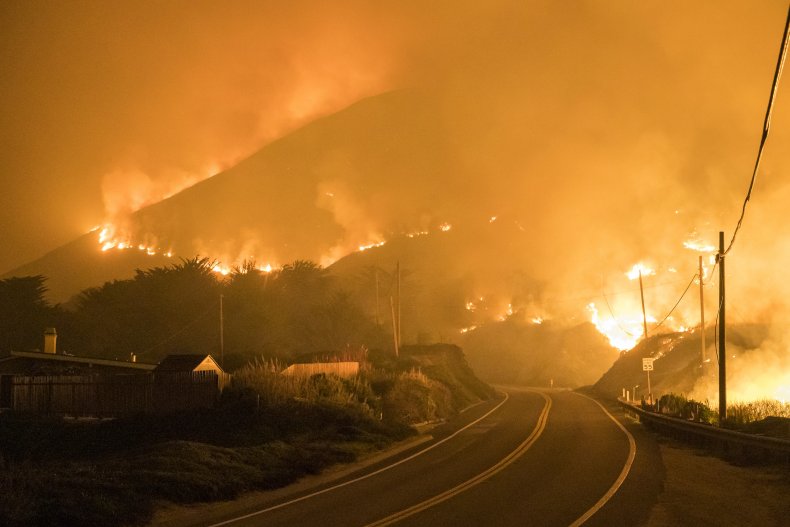 The Monterey County Sheriff's Office issued a mandatory evacuation order on Friday for all areas West of 3800 Palo Colorado Road to Highway 1 and south to Bixby Creek.
The California Highway Patrol closed Highway 1 in both directions. The highway is closed at Rio Road near Carmel-on-Sea and at the Andrew Molera State Park entrance, which is north of Big Sur.
Firefighters from around California's Central Coast were called in to respond to the wildfire on Friday. Firefighters from at least 13 agencies were involved as of 10 p.m. PT.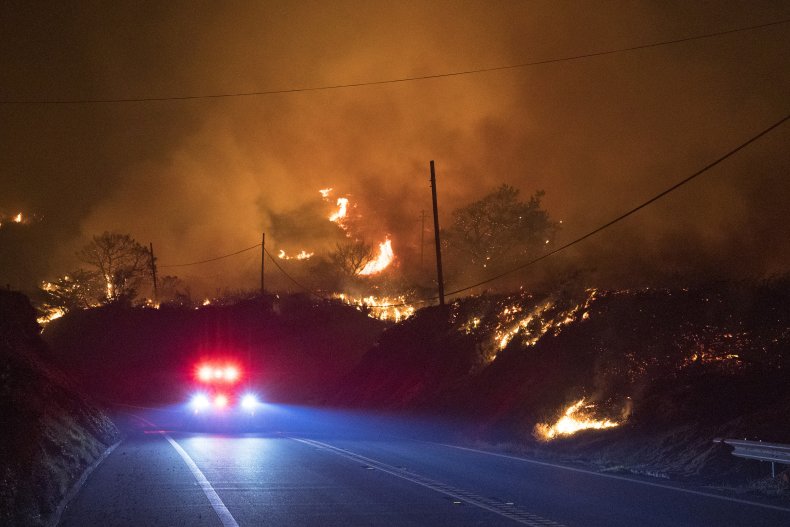 The Colorado Fire burns along Highway 1 near Big Sur, Calif., Friday, Jan. 21, 2022.NIC COURY/AP PHOTO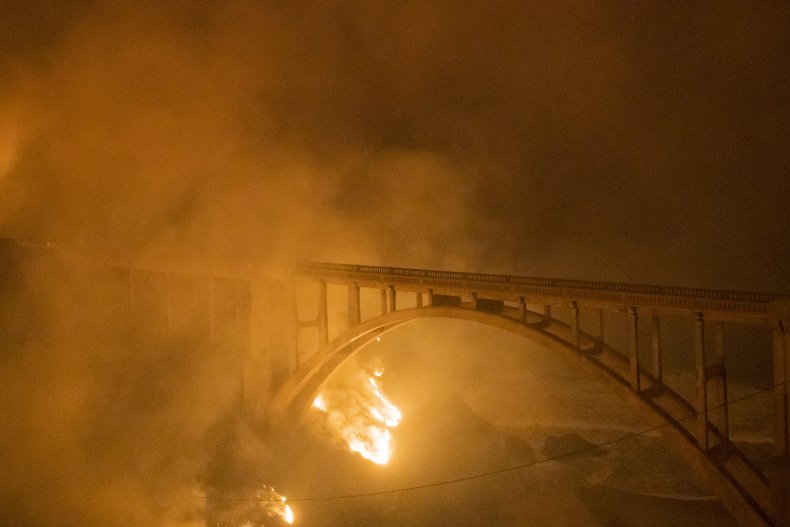 Mike Meddles, a California Department of Forestry and Fire Protection duty chief, told The Los Angeles Times on Friday that evacuations were taking place on the east side of Highway 1 from Palo Colorado Road to Rocky Creek Bridge.
Meddles told the newspaper that the wildfire was being pushed west by high winds in the area. "We're trying to get more [firefighters] in," Meddles said on Friday.
A wind advisory had been issued for the Bay Area effective Friday night through Saturday morning with gusts of up to 70 MPH possible in some areas.
The National Weather Service (NWS) reported that high winds were more likely in higher elevations. It remains to be seen what effect the wind might have on the ongoing wildfire.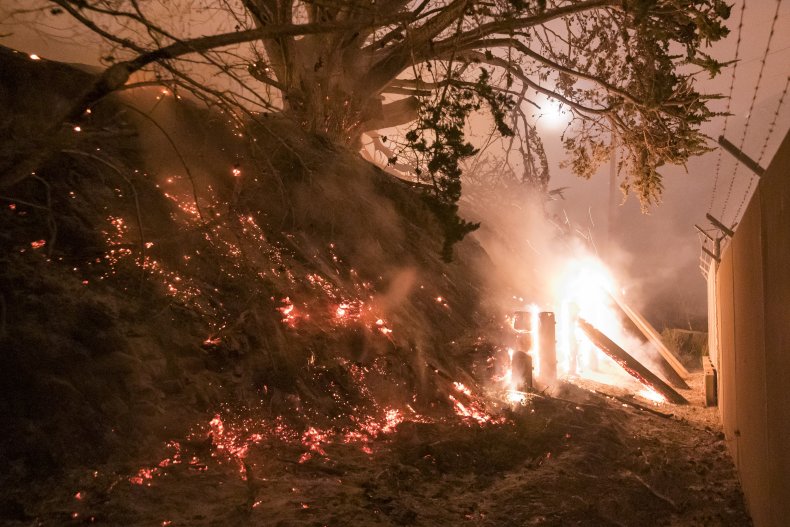 The American Red Cross opened a shelter for evacuated residents at Carmel Middle School in Carmel-on-Sea. That shelter opened on Friday evening as locals were urged to leave their homes.
Videos posted to Twitter showed the extent and intensity of the fire on late Friday and early Saturday as authorities fought the blaze, while the official Twitter account of NWS Bay Area has been providing updates on the situation.
"The strongest offshore (northeast) winds have peaked and expected to ease after midnight through sunrise," NWS Bay Area tweeted at around 11.30 p.m. on Friday.
"Humidity should trend higher by 4-6 am. Need to be on the watchout for some light southerly winds early Saturday morning," the account said.
NWS Bay Area later noted that the Colorado Fire's heat signature had decreased between 11 and 11.30 p.m. "as offshore winds begin to ease."
More:
Here are some "ET's" from Monday:
Here is some more 2021 climatology:
Here is more climate and weather news from Monday:
(As usual, this will be a fluid post in which more information gets added during the day as it crosses my radar, crediting all who have put it on-line. Items will be archived on this site for posterity. In most instances click on the pictures of each tweet to see each article. The most noteworthy items will be listed first.)
Now here are some of today's articles and notes on the horrid COVID-19 pandemic:
(If you like these posts and my work please contribute via the PayPal widget, which has recently been added to this site. Thanks in advance for any support.)
Guy Walton "The Climate Guy"