The main purpose of this ongoing blog will be to track planetary extreme, or record temperatures related to climate change. Any reports I see of recently reported ETs will be listed below the main topic of the day. I'll refer to extreme or record temperatures as ETs (not extraterrestrials).😉
Main Topic: The Unusually Hot and Smokey Pacific Northwest
Dear Diary. Yesterday we delved at length into near record cold weather that is currently enveloping much of the eastern half of the United States. In this day and age of global warming, where there is a cold trough aloft, there usually is a corresponding heat dome, and this is exactly what we are finding over the Pacific Northwest and western Canada. So much so, that we saw this astonishing record:
The Pacific Northwest heat dome has been very persistent this October, and maxed out on Sunday: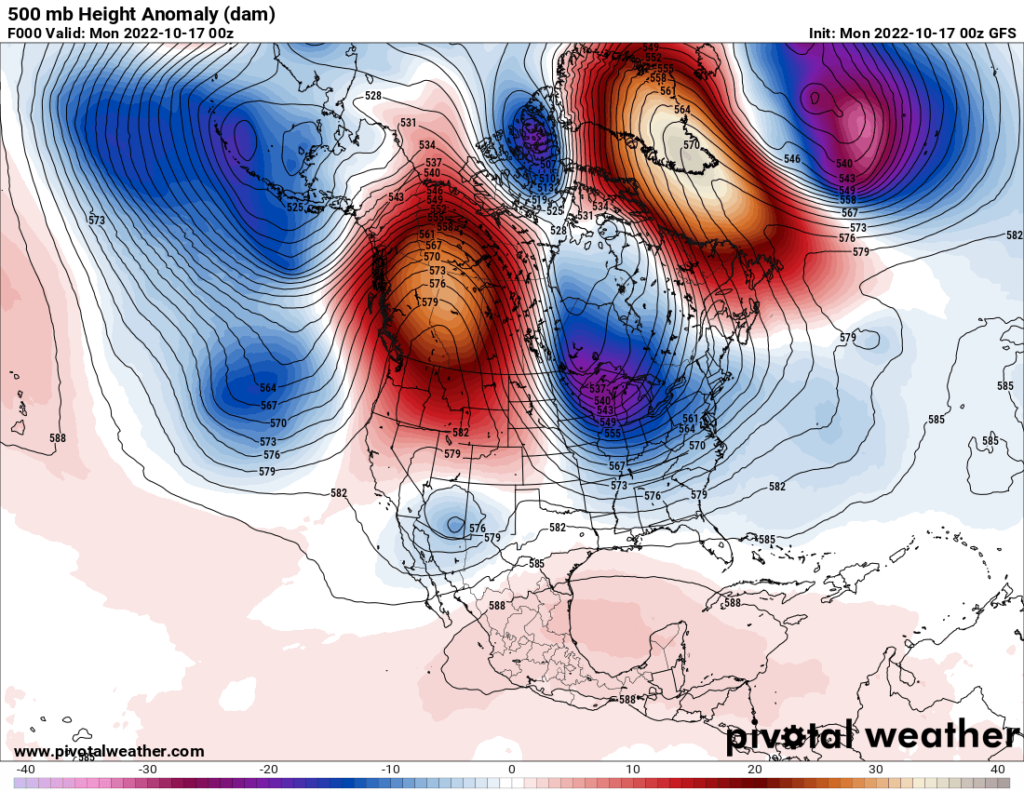 Note the anomalous orange colors extending northward through British Columbia and Alberta on the above Pivotal Weather chart. Unfortunately, this late summer-like warmth has led to large Forrest fires and unhealthy smoky air.
Here is an Axios article describing what residents have had to deal with this fall:
https://www.axios.com/2022/10/17/us-wildfires-washington-state-evacuates-thousands
Thousands evacuated in Washington state as 72 large fires burn in U.S.
By Rebecca Falconer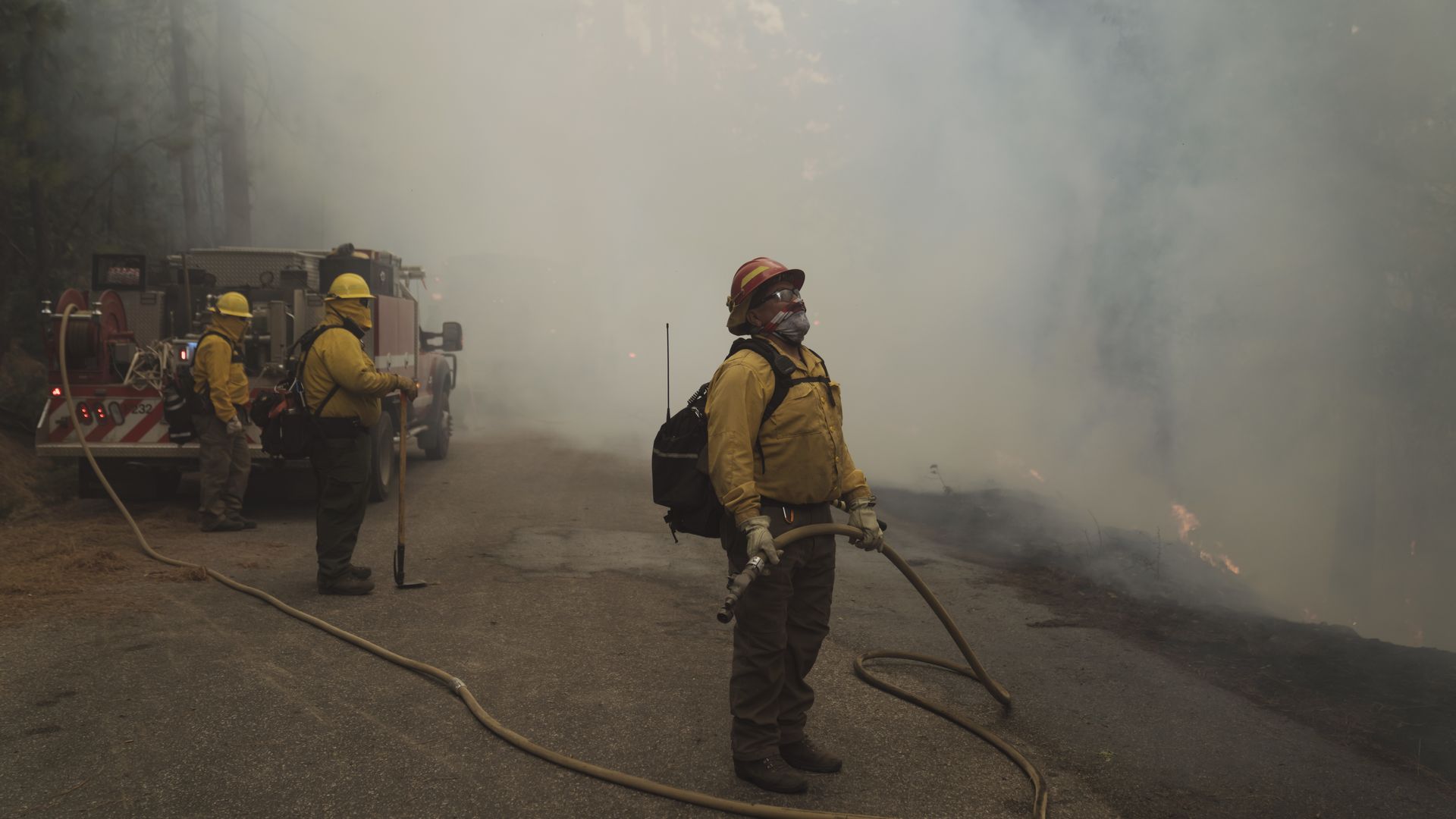 A wind-driven wildfire exploded to 2,000 acres overnight before diminishing slightly to roughly 1,500 acres in southwest Washington state as authorities ordered evacuations for thousands of homes.
The latest: By Monday night, the Nakia Creek Fire was burning across some 1,165 acres and was 5% contained. Evacuation zones had shrunk since Sunday, according to the Clark Regional Emergency Services Agency. "Smoke was very heavy yesterday and even grounded aircraft fighting the fire," the agency said in an update.
Thought bubble, via Axios' Andrew Freedman: The most dangerous wildfire weather conditions, which helped propel several large blazes in Washington state this weekend, have begun to shift. Slightly cooler, more humid air is present in western Washington in particular, helping firefighters to battle the flames.
The strong easterly winds that dried out vegetation and yielded extreme fire behavior this weekend have died down. Temperatures are expected to remain milder than average through midweek, and by late this week, much cooler and rainy fall weather is forecast to arrive in the Pacific Northwest.
The big picture: There's an unusually high number of wildfires burning in the Pacific Northwest, Intermountain West and Canada, as much of the Western United States faces "above normal temperatures and minimum relative humidity," per the National Inter Agency Fire Center.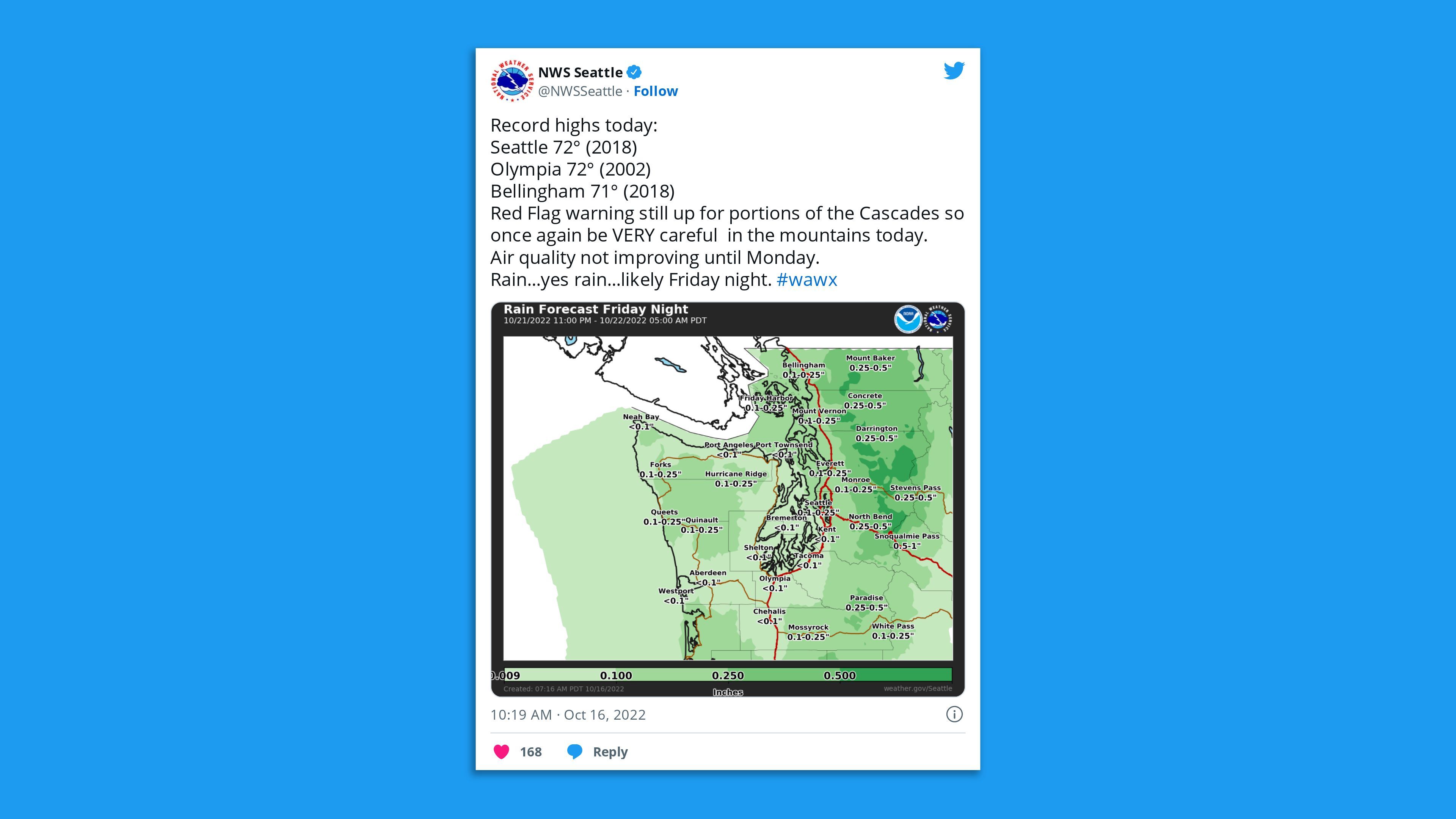 Photo: National Weather Service Seattle/Twitter
There are "record high temperatures, dry weather, wildfire concerns and air quality issues across the Pacific Northwest continues," the National Weather Service said in a forecast update on Monday morning.
By the numbers: Washington's Nakia Creek Fire, near Camas, east of Vancouver, which prompted Sunday's evacuation orders, is one of 72 large fires in the U.S., according to the NIFC's latest data.
Zoom in: Smoke from that Washington wildfire in eastern Clark County that's razed some 2,000 acres was "visible throughout the metropolitan area that Vancouver shares with Portland, Oregon," AP notes.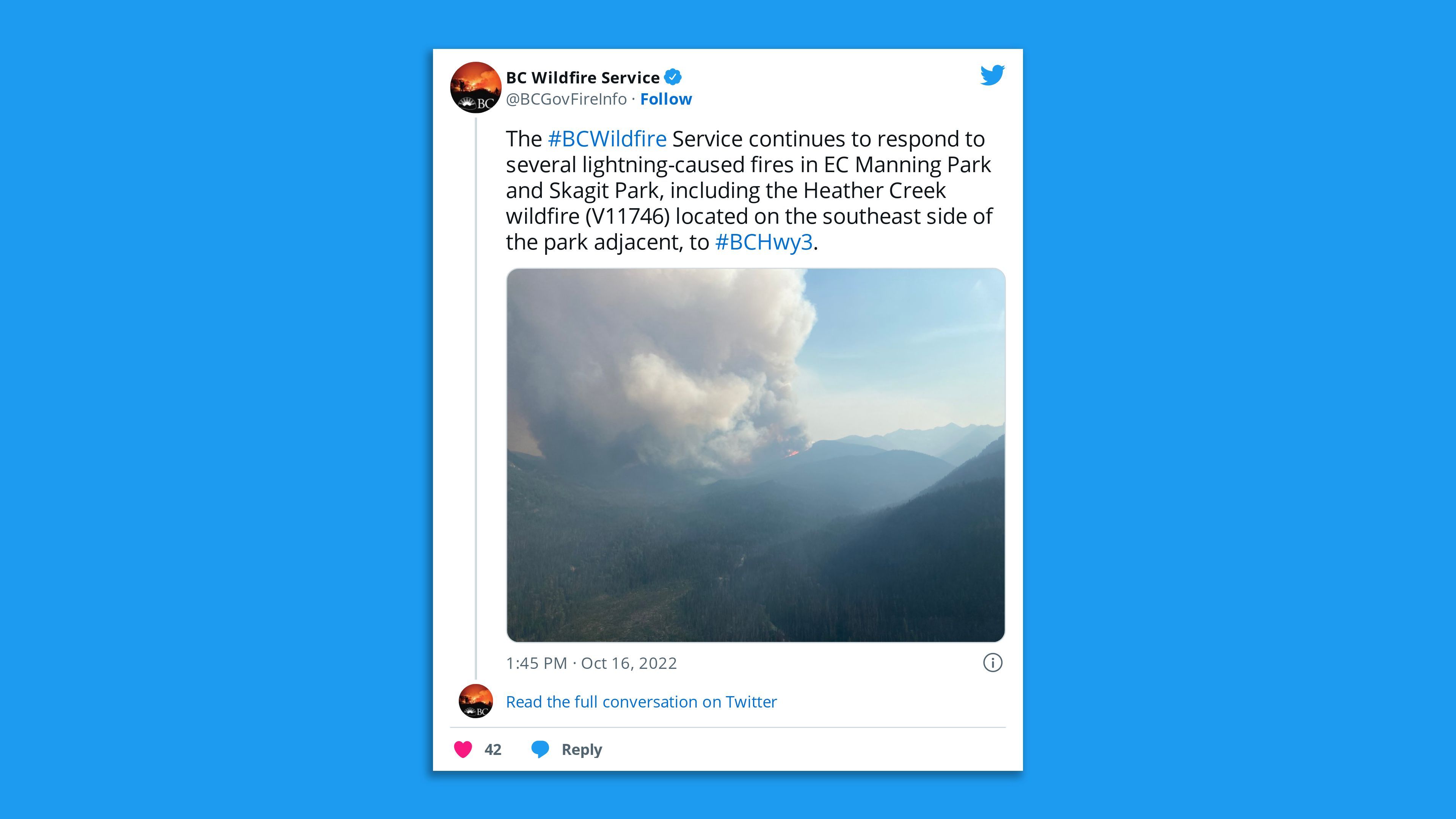 Photo: BC Wildfire Service/Twitter
Zoom out: 24 large fires were burning in Idaho, 22 in Montana, 14 in Washington and seven in Oregon, per the NIFC data.
Oklahoma has four large fires and California one — the monster Mosquito Fire that's been active for 40 days, but which is now 95% contained.
Context: Scientific research shows climate change is a key factor in wildfire risk.
What we're watching: "The Northwest will remain warmer than normal over the next few days thanks to the continued presence of a staunch upper-level ridge," the National Weather Service said in an outlook update on Monday morning.
"Some records may be tied or broken over the Pacific Northwest and Northern Rockies on Tuesday."
Editor's note: This article has been updated with new details throughout.
Here are some "ET's" recorded from around the planet the last couple of days, their consequences, and some extreme temperature outlooks:
Here is more September 2022 climatology:
Here is more climate and weather news from Tuesday:
(As usual, this will be a fluid post in which more information gets added during the day as it crosses my radar, crediting all who have put it on-line. Items will be archived on this site for posterity. In most instances click on the pictures of each tweet to see each article. The most noteworthy items will be listed first.)
If you like these posts and my work please contribute via the PayPal widget, which has recently been added to this site. Thanks in advance for any support.)
Guy Walton… "The Climate Guy"