The main purpose of this ongoing blog will be to track global extreme or record temperatures related to climate change. Any reports I see of ETs will be listed below the main topic of the day. Some major news items of the day will be listed below those reports. I'll refer to extreme or record temperatures as ETs (not extraterrestrials).😉
Another Tornado Outbreak Expected on Tuesday…Does It Have a Climate Change Signature?
Dear Diary. Not every severe weather event can be blamed exactly on climate change, yet we know that all weather is affected by increasing carbon pollution, which increases overall global warmth and affects the jet stream such that it weakens the polar vortex. Tornado outbreaks have been happening long before the planet started to warm significantly. The best example is the April 1974 event, which was the worst in U.S. history:
1974 Super Outbreak – Wikipedia
Yet this April we do note a very convoluted jet stream forecast for Tuesday and Wednesday leading up to the next horrific tornado event: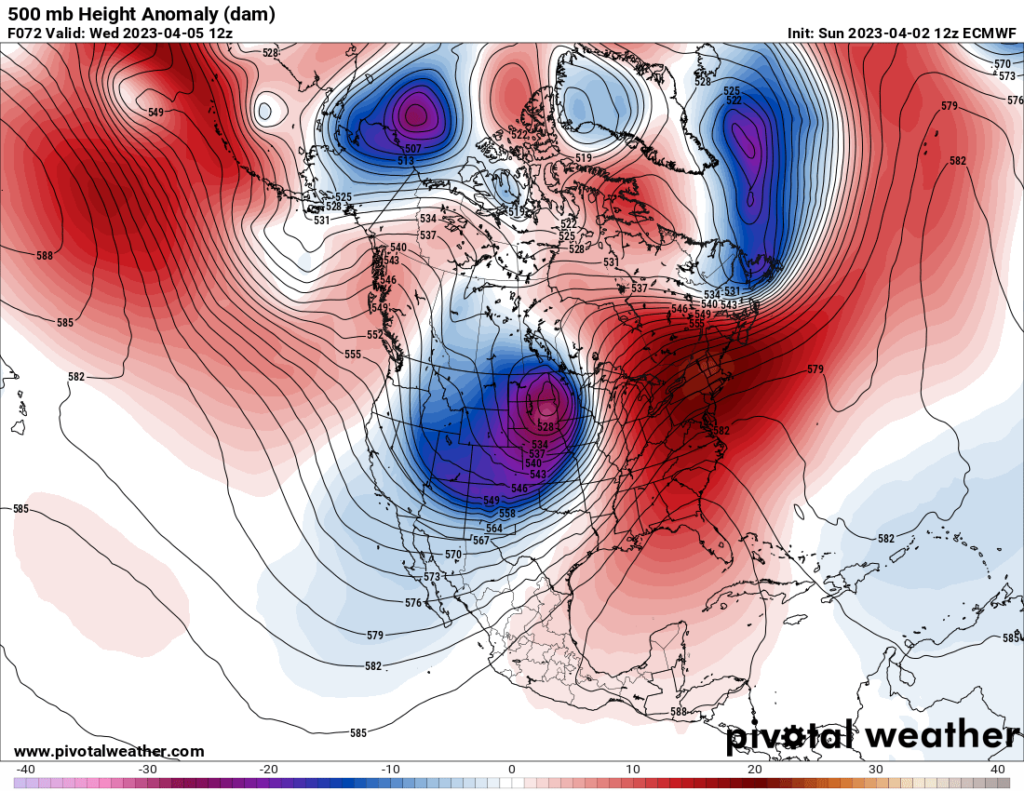 On the above Pivotal Weather chart note how much positive red anomalies are interacting with blue negative anomalies around the Arctic Circle, creating many closed lows. That's a signal for climate change. It will be up to analysis teams doing attribution work to assess how much climate change has influenced this April's awful tornado outbreaks.
I did note that climate change probably added warmth and instability to this April's severe weather events:
Extreme Temperature Diary- Sunday March 26th, 2023/ Main Topic: Near Record Warmth Will Exacerbate a Bad Tornadic Weather Pattern Going into April – Guy On Climate
Today let's delve into this second tornado outbreak to see what we can expect. Residents of the Midwest should be quite worried about this next event:
Already our mesoscale models are picking up on supercell development across the Plains late on Tuesday: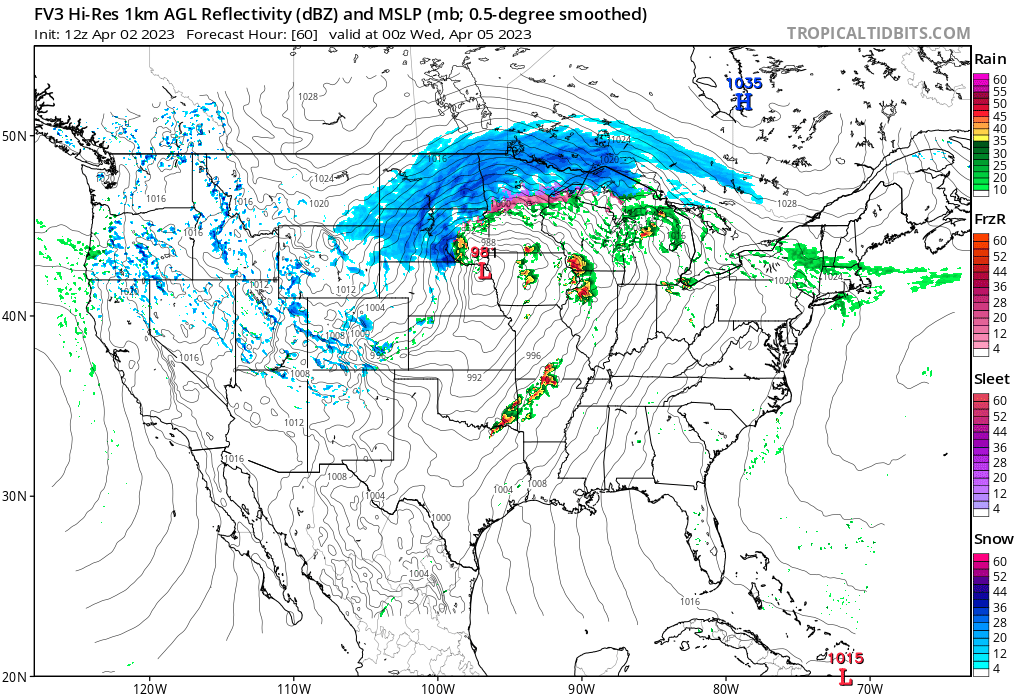 We will see what transpires in less than 48 hours.
More tornado news:
Some expected today on Sunday:
Other tornadic notes:
Here are some "ET's" recorded from around the planet the last couple of days, their consequences, and some extreme temperature outlooks, as well as any extreme precipitation reports:
Here is some new March 2023 climatology:
Here is more climate and weather news from Sunday.
(As usual, this will be a fluid post in which more information gets added during the day as it crosses my radar, crediting all who have put it on-line. Items will be archived on this site for posterity. In most instances click on the pictures of each tweet to see each article. The most noteworthy items will be listed first.)
If you like these posts and my work please contribute via the PayPal widget, which has recently been added to this site. Thanks in advance for any support.)
Guy Walton… "The Climate Guy"