The main purpose of this ongoing blog will be to track global extreme or record temperatures related to climate change. Any reports I see of ETs will be listed below the main topic of the day. Major news items of the day will be listed below those reports. I'll refer to extreme or record temperatures as ETs (not extraterrestrials).😉
Main Topic: Celebrating the Life of Claude Lorius
Dear Diary. There have been many climate pioneers bridging the timeframe from the 20th to the early 21st century. These people firmed the science necessary to produce and back good policy stemming from international agreements like the Paris Accords. Sadly, these scientists are now in there 80's and 90's and are passing away into history. One such man was French climatologist Claude Lorius, who pioneered ice core research into past atmospheric carbon dioxide levels.
Today let's celebrate his long life by informing all of his accomplishments:
Claude Lorius: Pioneering French climate change scientist dies aged 91 – BBC News
Claude Lorius: Pioneering French climate change scientist dies aged 91
March 24, 2023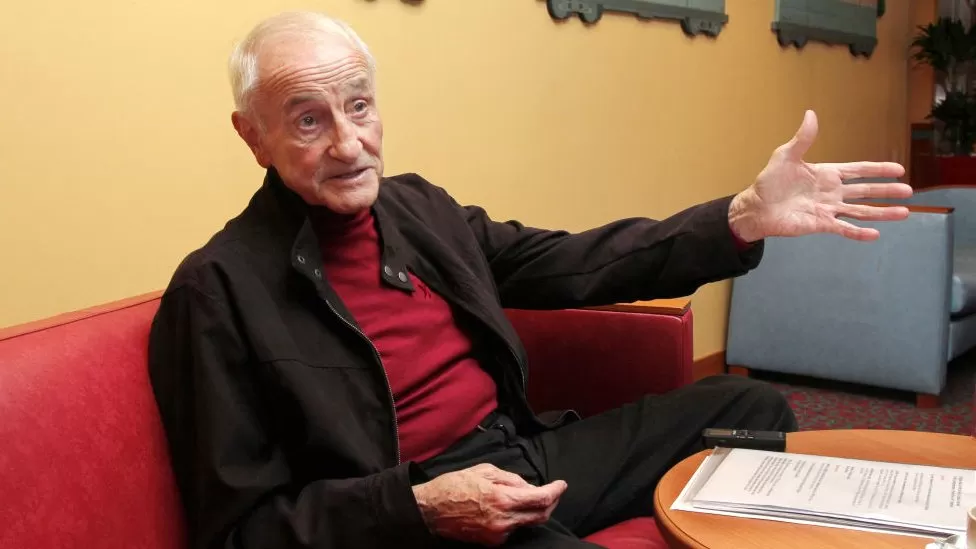 Glaciologist Claude Lorius, seen here in Paris in 2011, once said: "I did not choose science, I chose adventure"
By Daniel Mann & Marita Moloney
BBC News
Claude Lorius, a leading glaciologist whose expeditions helped prove that humans were responsible for global warming, has died at the age of 91.
He led 22 expeditions to Greenland and Antarctica during his lifetime.
It was during one trip to Antarctica in 1965 where an evening of whiskey with ice cubes led him to prove humankind's role in the heating of the Earth's surface.
Lorius died on Tuesday morning in the French region of Burgundy.
It was his love of adventure which set him on the path to identifying and predicting an impending catastrophe for the planet.
In 1956, just out of university, he joined an expedition to Antarctica. Temperatures there were as low as -40C (-40F).
Despite this, Lorius and two other people lived there for two years, surviving with limited supplies and a faulty radio.
The more polar expeditions he led to the continent, the more he became fascinated with Antarctica's mysteries.
In 1965, Lorius had a revelation by gathering ice samples and dropping them in whiskey. He spoke about it half a century later.
"One evening, after deep drilling, in our caravan we drank a glass of whiskey in which we had put ice cubes of old ice," he said.
"Seeing the bubbles of air sparkling in our glasses, I came to the idea that they were samples of the atmosphere trapped in the ice."
Realising the scientific potential of analysing trapped air, he then decided to study ice cores – samples drilled out of the ice which act as frozen time capsules.
By drilling into the ice, Lorius drilled into the past, penetrating, in his words, the "ice of the first Ice Age".
His research into air bubbles trapped in the ice was published in 1987.
It showed that for long periods levels of carbon dioxide varied slightly but after the Industrial Revolution concentrations of the greenhouse gas had rocketed as temperatures rose.
Lorius's research brought him international renown and allowed scientists to look back over 160,000 years' worth of glacial records.
The French National Centre for Scientific Research (CNRS) said it left "no room for doubt" that global warming was due to man made pollution.
From then on he became a campaigner and in 1988 he was the inaugural expert of the United Nations Intergovernmental Panel on Climate Change.
In 2002, he was awarded the CNRS gold medal along with his colleague Jean Jouzel.
Lorius was also the first Frenchmen to receive the prestigious Blue Planet Prize.
Related Topics
More on this story
Here are some "ET's" recorded from around the planet the last couple of days, their consequences, and some extreme temperature outlooks, as well as any extreme precipitation reports:
Here is some more new March 2023 climatology:
Here is more climate and weather news from Saturday.
(As usual, this will be a fluid post in which more information gets added during the day as it crosses my radar, crediting all who have put it on-line. Items will be archived on this site for posterity. In most instances click on the pictures of each tweet to see each article. The most noteworthy items will be listed first.)
If you like these posts and my work please contribute via the PayPal widget, which has recently been added to this site. Thanks in advance for any support.)
Guy Walton… "The Climate Guy"