Friday January 26th… Dear Diary. The main purpose of this ongoing post will be to track United States extreme or record temperatures related to climate change. I'll refer to extreme temperatures as ETs (not extraterrestrials)😊. Here is today's climate change related topic:
Abandoning Cities due to Climate Change
So far people aren't marching in the streets in mass day after day for political change in association with climate change, although we've seen organized, large protests like the March for Science. What would it take for millions of people to drop their daily workaday duties and go into the streets, hopefully without rioting, even refusing to work in the energy sector unless there was change to go to green energy and infrastructure? Perhaps when Joe Blow Public sees that whole cities are being abandoned Al Gore's frogs will jump in droves. This behavior may not happen until much later this century when large sections of cities like Miami go underwater from sea level rise. So far we see that cities can come back rapidly, but not entirely, when hit by strong hurricanes like New Orleans due to Katrina in 2005 and most recently Houston due to Harvey in 2017. There might be one city in 2018 that could be severely hit by another climate change factor, drought…Cape Town, South Africa… that could potentially cause abandonment.
Granted Cape Town is not a U.S. city, and climate change denialists will try to point to poor infrastructure and politics, or just bad weather luck for the lack of water crisis, but that city will be in the news starting this spring when taps run dry. Will more people in the States wake up  to the climate crisis once this tragedy unfolds? We will see. Here is an article from yesterday describing how drought in South Africa has unfolded and how much more time Cape Town has before taps run dry:
http://www.independent.co.uk/travel/news-and-advice/cape-town-drought-water-shortage-tourists-reservoir-south-africa-a8175686.html
Quoting from the article:  "The executive mayor of Cape Town has warned citizens and prospective visitors that the city is "very likely" to run out of water in April. After two years of drought which saw rain at about one-third of normal levels, reservoirs supplying the city are running dry. Calls to limit individual consumption to 87 litres per day have, say the authorities, been ignored by three-fifths of the people living in greater Cape Town – which has 3.7 million people.
The mayor, Patricia de Lille, said: "It is quite unbelievable that a majority of people do not seem to care and are sending all of us headlong towards Day Zero." That is the date on which the city runs dry. It was initially set at  21 April, but has since been moved forward to 12 April.
"Day Zero is the day that almost all of the taps in the city will be turned off and we will have to queue for water," says the city council."
After April 12th water will need to be trucked into the area for nearly 4 million people unless conditions change dramatically. Logistically that effort can't be sustained very long so slowly but surely residents will have to abandon Cape Town until rains return or until desalinization plants come on line.  Imagine the headache and hardship. From Bob Henson's Category Six Blog: https://www.wunderground.com/cat6/its-true-cape-towns-water-supply-three-months-away-shutdown
"If Day Zero does arrive, Cape Town residents could face an exhausting set of challenges, even in just getting enough water to stay hydrated and bathed. Eventually, the winter rains will arrive, and the reservoirs will most likely be up and running for at least another few months—thus buying some much-needed time to develop other water supply options. The region's water crisis may be far from over, though, especially if the winter rains are once again lackluster." 
"Wolski and colleagues have been working to pin down the rarity of the current four-year drought. They're finding that at the heights above Cape Town where the Big Six reservoirs sit, the multiyear drought has been even more unusual than at sea level. "We are talking return intervals on order of a few hundred years, perhaps up to 800 years, depending on which station you use," said Wolski in an email. What's worse, they've found, is that climate change may increase the odds of droughts this severe by threefold to fivefold."
The rarity of the drought is a climate change signature. In conclusion and sadly, I seriously doubt that many more across the U.S. will take heed of the climate change warning signals coming from South Africa later this year. Until something horrendous happens in their backyard substantial action and protests against carbon energy producers aren't likely from Joe Blow Public. That's the nature of a beast that eats slowly and only nibbles at the corners of people's lives until vital organs get eaten, which could terminate us all in the decades and centuries to come.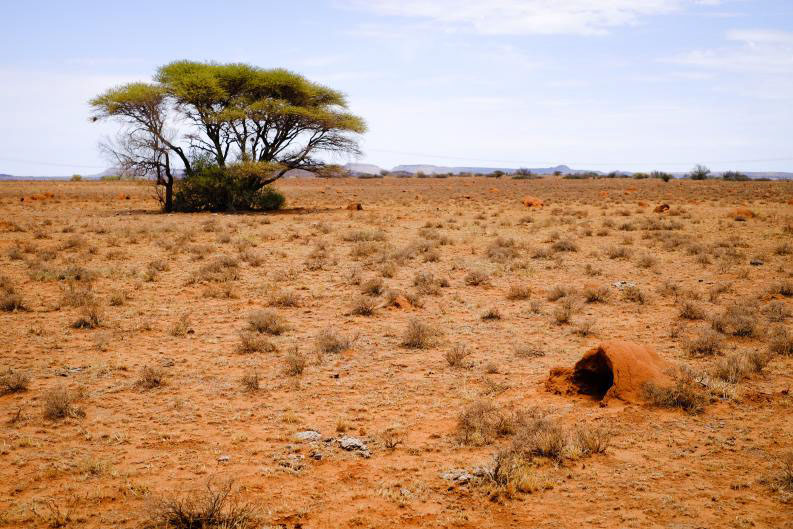 ………………………………………………………………………………………………………………………….
It's time to take a look at the "Record Scoreboard," which has been updated through 1/22/18:

The "warm team" has made a comeback this month. In then past few days prior to 1/22 it's been warm enough for about 100 daily record highs to be set vs. just a few record lows. I seriously doubt that we get 1,200 more record high reports making up the difference for January 2018 between now and the 31st. The fat lady is beginning to clear her throat to proclaim that the "Streak" is over. We'll see how well she sings in a few days.
I'll add ET reports if I see them later today.
The Climate Guy