The main purpose of this ongoing blog will be to track planetary extreme, or record temperatures related to climate change. Any reports I see of ETs will be listed below the main topic of the day. I'll refer to extreme or record temperatures as ETs (not extraterrestrials).😉
Main Topic: Debunking Current Carbon Capture Schemes
Dear Diary. Nearly everyone wants a savior, or somebody or something to save us from existential and financial threats, enabling us to avoid great personal sacrifice and pain. In the world of climate and the environment, most want a better world without putting forth much effort to arrive at a greener destination. Carbon capture comes to mind and is the focus of today's main topic.
Suppose there was an easy and inexpensive method to suck carbon dioxide out of the air, so much so that it won't be necessary for great societal change towards electric vehicles and renewables to generate power. Suppose also that just planting trees and other green vegetation can be combined with carbon capture to prevent the worst of climate change in the long run. Why, if true, there wouldn't be any necessity to force fossil fuel industries to change their polluting business models. Confetti should be flying, and fireworks should be going off in celebration.
Well no. Most of what you read in regard to carbon capture is just a pipe dream. It's far more expensive and less effective than limiting carbon pollution via mass transit, as just one example. And yes, planting trees will help our climate, but mitigating our climate situation via artificial and natural carbon capture schemes without limiting emissions won't be enough, not according to most experts.
Of course, my prime expert to go to on climate mitigation issues is Dr, Michael Mann. Here he is in a recent Common Dreams article commenting on carbon capture:
https://www.commondreams.org/news/2022/02/08/climate-expert-debunks-big-oils-lies-about-carbon-capture-nature-based-solutions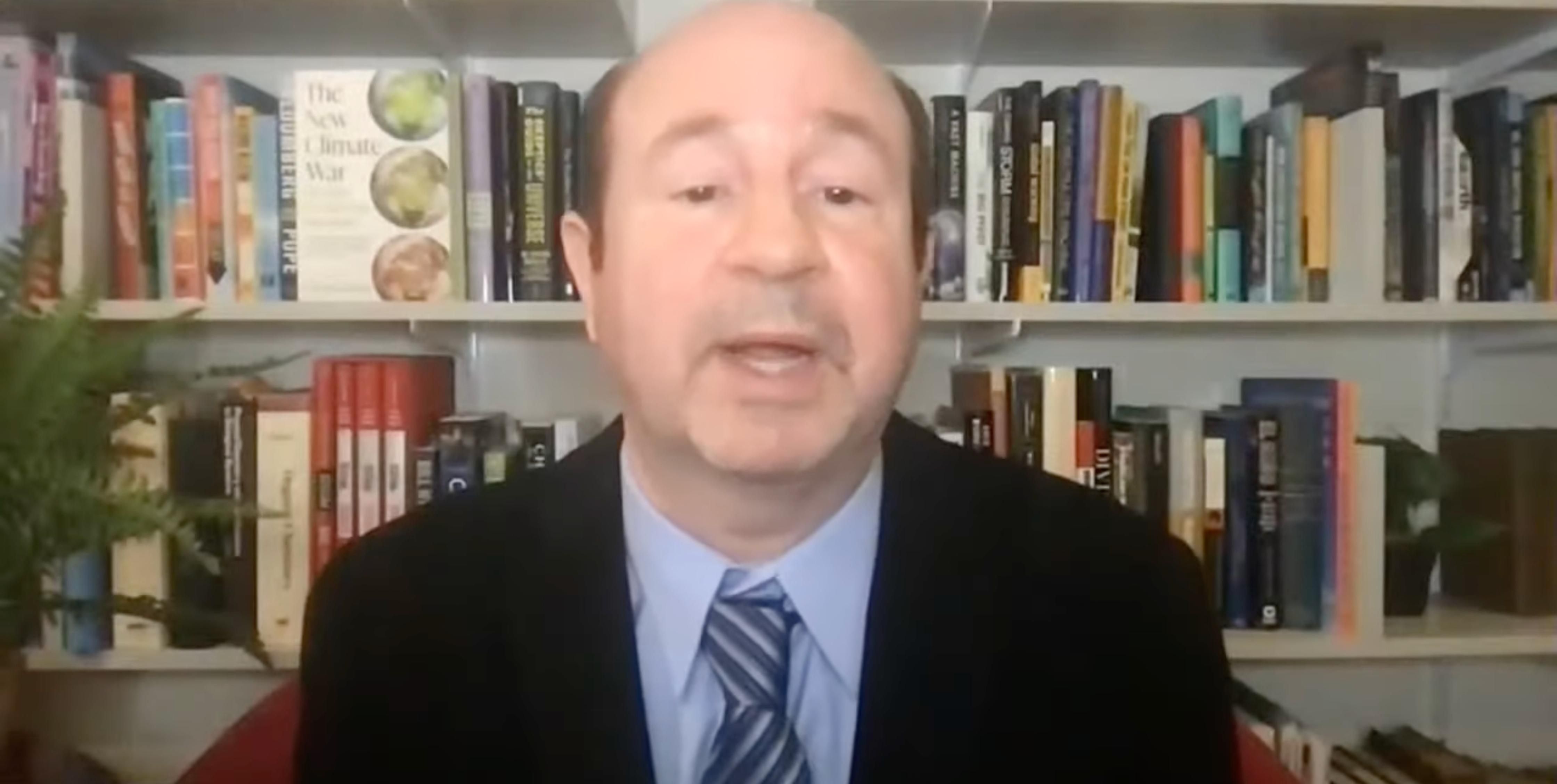 Michael Mann, director of the Earth System Science Center at Pennsylvania State University, testified at a U.S. House Committee on Oversight and Reform hearing about Big Oil climate pledges on February 8, 2022. (Photo: Oversight Committee/YouTube/screenshot)
Climate Expert Debunks Big Oil's Lies About Carbon Capture, Nature-Based Solutions
Michael Mann also told a House panel that "investing in natural gas is crowding out investment in true clean, renewable energy that can help us decarbonize our economy and address the climate crisis."
JESSICA CORBETT February 8, 2022
A world-renowned climatologist made clear to Congress on Tuesday that some of fossil fuel companies' key proposals to reduce planet-heating emissions are talking points rather than "meaningful" solutions to the climate emergency the industry created.
"The climate crisis… is real and it is here. In order to confront it, we need real solutions that are proven to work and to keep our planet safe."
Michael Mann, director of the Earth System Science Center at Pennsylvania State University, was among the experts who testified at the House Committee on Oversight and Reform's hearing about Big Oil climate pledges, which board members from BP, Chevron, ExxonMobil, and Shell refused to attend.
Democrats on the panel asked Mann to address carbon capture and storage (CCS) as well as nature-based solutions such as planting trees—both of which critics warn polluters only promote so they can keep extracting and burning fossil fuels.
"The climate crisis is not a theoretical problem for the future, it's an imminent problem and crisis right now," Rep. Ayanna Pressley (D-Mass.) said near the end of the hearing. "It is real and it is here. In order to confront it, we need real solutions that are proven to work and to keep our planet safe."
The congresswoman noted that fossil fuel giants often point to CCS "as a way to offset their greenhouse gas emissions while allowing them to continue producing their toxic product at the same level," despite a lack of evidence that such technology actually works.
"Dr. Mann, have there been advancements in CCS technology that make you believe it will perform as advertised by fossil fuel companies?" Pressley asked.
"No, I don't see any evidence at this point," Mann said. "There hasn't been a proof of concept that shows that you can use CCS and produce energy without producing carbon pollution, and as long as there's no proof of concept for that, then obviously it's not a meaningful climate solution and it displaces meaningful climate solutions like clean energy, renewable energy."
Pressley said she "wholeheartedly" agrees that CCS is unproven and highlighted that its risks are "catastrophically dangerous," referencing February 2020, when a pressurized pipe containing carbon dioxide and hydrogen sulfide ruptured and left residents of Mississippi's Yazoo County "convulsing, foaming at the mouth, and even unconscious."
Rep. Robin Kelly (D-Ill.) pointed out that some companies—such as Shell—push for nature-based solutions, and asked for Mann's perspective.
"This is a common sort of pledge that you hear from fossil fuel producers," Mann said. "It's a bit of a shell game because the idea is that we can offset these fossil fuels that are carbon that's been buried beneath the surface of the planet for millions of years, that we can somehow offset that by planting trees whose lifetime may be decades or at most centuries. And if you actually look at the residence time of that carbon, it's not equivalent. You can't make up for the carbon pollution we're extracting from the Earth by just simply expanding forests."
"And in fact, in recent years, we've seen that it can work in just the opposite direction, because we're seeing worse drought and worse wildfires, and so we're seeing much of that carbon that is stored in forests increasingly burning and putting that carbon back into the atmosphere," the expert explained. "So it is not a viable strategy for really reducing carbon emissions, but it does give fossil fuel interests a convenient talking point."
While reiterating "there is no evidence that these sorts of projects can be viable at the scale that is necessary to reduce net carbon into the atmosphere," Mann also emphasized that "what does work is moving away from fossil fuels, toward renewable energy."
Lawmakers also relied on Mann to debunk other industry greenwashing. Noting that fossil fuel companies are still "touting natural gas as the clean solution to climate change," Rep. Shontel Brown (D-Ohio) asked him to explain why gas is also "not a viable alternative for the future."
"Natural gas is a fossil fuel," Mann responded. "When you burn it, it generates carbon pollution—maybe somewhat less than when you burn coal, but at the same time, the process of extracting natural gas from the ground …hydraulic fracturing or fracking, releases what we call fugitive methane."
"Natural gas is mostly methane," he added. "It releases that into the atmosphere, and methane is an even more potent greenhouse gas than carbon dioxide on the relevant timescales of one or two decades, and so there is no reason to believe that natural gas is any more climate-friendly than other fossil fuels—and investing in natural gas is crowding out investment in true clean, renewable energy that can help us decarbonize our economy and address the climate crisis."
While other Democratic committee members engaged Mann and two of the other witnesses—Tracey Lewis of Public Citizen and Mark van Baal of Follow This—on various relevant issues, Republicans at the hearing expressed outrage about efforts to "demonize" the fossil fuel industry, tried to direct attention to the emissions of other countries, and relied on comments from the final witness, Katie Tubb of the right-wing Heritage Foundation.
The committee's chair, Rep. Carolyn Maloney (D-N.Y.), planned the hearing with Rep. Ro Khanna (D-Calif.), a subcommittee leader. Maloney, who has scheduled another hearing for March, noted that Tuesday's event came after four Big Oil CEOs appeared before them in October.
Richard Wiles, president of the Center for Climate Integrity, said in a statement Tuesday that "we're grateful to Chairs Maloney and Khanna for their continued work to advance the committee's investigation and hold the fossil fuel industry accountable."
"It's now a matter of congressional record that the fossil fuel industry's 'business-as-usual' plans are exacerbating the climate crisis, not reducing emissions," Wiles said. "Today's hearing made it clear that Big Oil's misleading pledges are simply more deception from an industry that has lied about climate change for decades."
"We now know why the Big Oil board members were not eager to participate in this hearing—even the industry's staunchest defenders could not contest the fundamental fact that these companies are fueling climate change and are not serious partners in solutions," he added.
Mann, meanwhile, warned lawmakers about the dangers of inaction.
"People ask, 'What's dangerous climate change?'" he noted. "Dangerous climate change is here. If you're Puerto Rico, if you're California, if you're Australia, if you're my home state of Pennsylvania that saw that record flooding with Hurricane Ida, we are already seeing devastating consequences of climate change, and it will simply get worse and worse."
Pointing out that scientists have already recorded ocean warming that is raising alarm, Mann said that "the real danger is that we start to cross certain tipping points where the damage that we do is irreversible on human timescales, on historical timescales."
"The cost of inaction," he told the panel, "is so far greater than the cost of taking action."
Our work is licensed under Creative Commons (CC BY-NC-ND 3.0). Feel free to republish and share widely.
Here are some "ET's" reported from Thursday:
Here is some more overseas climatology from January 2022:
Here is more climate and weather news from Thursday:
(As usual, this will be a fluid post in which more information gets added during the day as it crosses my radar, crediting all who have put it on-line. Items will be archived on this site for posterity. In most instances click on the pictures of each tweet to see each article. The most noteworthy items will be listed first.)
Now here are some of today's articles and notes on the horrid COVID-19 pandemic:
(If you like these posts and my work please contribute via the PayPal widget, which has recently been added to this site. Thanks in advance for any support.)
Guy Walton "The Climate Guy"